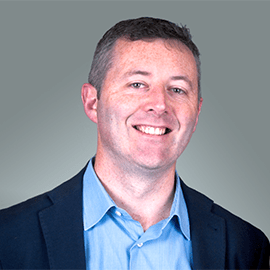 XTM International is pleased to welcome Dave Ruane as Digital Content and Partnership Manager. Based in Cadiz, Spain, Dave will support XTM's content presence and manage strategic partnerships globally. During the last 10 years, he has been developing business strategies, selling and deploying globalization programs for enterprise customers at various Language Service Providers. Prior to that, he worked in solutions, consultancy and technology management and engineering roles across various industry verticals from manufacturing, industrial and life science, through technology and finance, to gaming and travel. We asked Dave about his experience in localization and some views on the industry, here's what he had to say!
What interesting changes and trends do you currently see in the language industry?
Dave Ruane: Predictive and AI-enabled technologies are hot properties, as well as ways to optimize automation in the content cycle. Localization Process Automation is incredibly relevant while providing insightful analytics gives users decision making power at their fingertips; this all has to be seamless and give a consistent customer experience. Trends tend to be led by business needs at the end buyer (publisher) side and trickle down. Content resonance is an important trend with companies who deliver global content, this has raised its head properly in the past 5 years; this speaks to the purpose, value, and outcome of content rather than just the existence of high-quality translations. Gone are the days when just having something adapted and localized for a market was enough. Nowadays, content has to be relevant, timely, right-sized and speak to the reader. In order to do that, you will need a technology ecosystem which supports the speed, accuracy, and efficiency this content requires.
How did you get started in the language industry?
DR: I studied electronic engineering in college, and like many at that time, I took a job in Software as this sector was growing very quickly in Ireland in the mid-1990's. I joined a company who contracted me to Microsoft in Dublin, and I became a Software Test Engineer for the Internal Tools team there. This was a cutting edge development team who built localization tools (Localization studio and Helium came from this group). That was my first taste of localization in a very techie team, and I was hooked.
How long have you been working in localization? Why exactly did you choose this career path?
DR: Since then, I have more or less kept in the industry with some sideways moves in and out of technology and consultancy, so almost 25 years in localization. I originally thought that I would spend all my career as an engineer, technologist or solutions person. I made a family move to relocate to southern Spain 17 years ago, which gradually drove my career in a different direction. After stints as an operations director, and director of a global technical services team at language service providers in Spain, I moved into client solutions, sales and strategic account management roles, which, by their nature, are more virtual. Much of this time was customer-facing, serving a variety of industries and I learned a lot about customer-centricity, leadership, and the underlying business models and strategies supporting localization. Now I have come almost first circle, getting back to a technology company in a role focussed on content and partnerships.
What do you find most interesting about localization?
DR: The change journey; the way the industry has and will continue to change. What started as a creative task to translate brochures, packaging, user manuals, etc., has evolved into a complex content environment with content users requiring increased immediacy and relevance of content. 20 years ago, market technology in this industry was well behind needs; this led companies like Microsoft to build their own translation technology to meet their needs. Nowadays, content's purpose and form have changed radically and this change will continue at pace. Technologies are more in line with and, in some cases, ahead of the needs' curve.
However, localization is a fast-evolving industry that has many moving parts and change will accelerate. This is also exciting because it gives the opportunity to technologists to predict the next great functionalities and for stakeholders in the business to re-imagine and adopt their roles, ahead of potential waves of disruption.
Why XTM?
DR: XTM has been easily the best performing technology in the Translation Management System (TMS) space, during the past years. The teams have an innate understanding of what customers want to achieve and build that in the underlying functionalities. The Intelligent Automation in the latest version (XTM Cloud v.12.3) is a good example; smart technology that enhances productivity.
I got to know many of the XTM team over the past 10 years through events and conferences, and found them to be very knowledgeable, straight-talking, focussed on customers' needs, and just a very friendly group. They always had a great team culture when you see them at shows. I had decided it could be a great place to work, and eventually, we found a way to start a collaboration.
What do you like most about your current role?
DR: I'll be leading digital content strategy and technology partnership management. It is an opportunity to speak to our customers and contacts about things they care about and want to learn. We will do this through insightful content, events, and activities which we trust will interest them; they will tell us if it is working or not.
This is a new role in the company, so we will develop and fine-tune as we go. The fact that I can work and communicate with very knowledgeable people at XTM International, at our customers and partners, and the industry at large, is really exciting.