Addressing the AI revolution — are we going to see the end of human input in translation?
AI is the topic on everyone's lips at the moment in the localization industry, at XTM Live we wanted to go into more depth to understand what its deployment means for organizations and the specific benefits they can gain from it. To get better insight into it we asked experts from the enterprise sector. Kerstin Bier, Solution Owner at SAP, participated in a panel discussion which addressed the impact of AI technologies on companies, and was optimistic at the benefits realised and those which will continue to come from the implementation of AI "There is of course a lot of potential [with AI advancements]. Machine Translation is the most obvious one, and I can think of a lot of different applications of large language models other than for Machine Translation." 
As central language department of a large enterprise, we have to evaluate very carefully where it makes sense to use the new technologies and where it does not. We see the new technology very much as a supporting and enabling technology, just like our MT."
Kerstin Bier
Solution Owner, SAP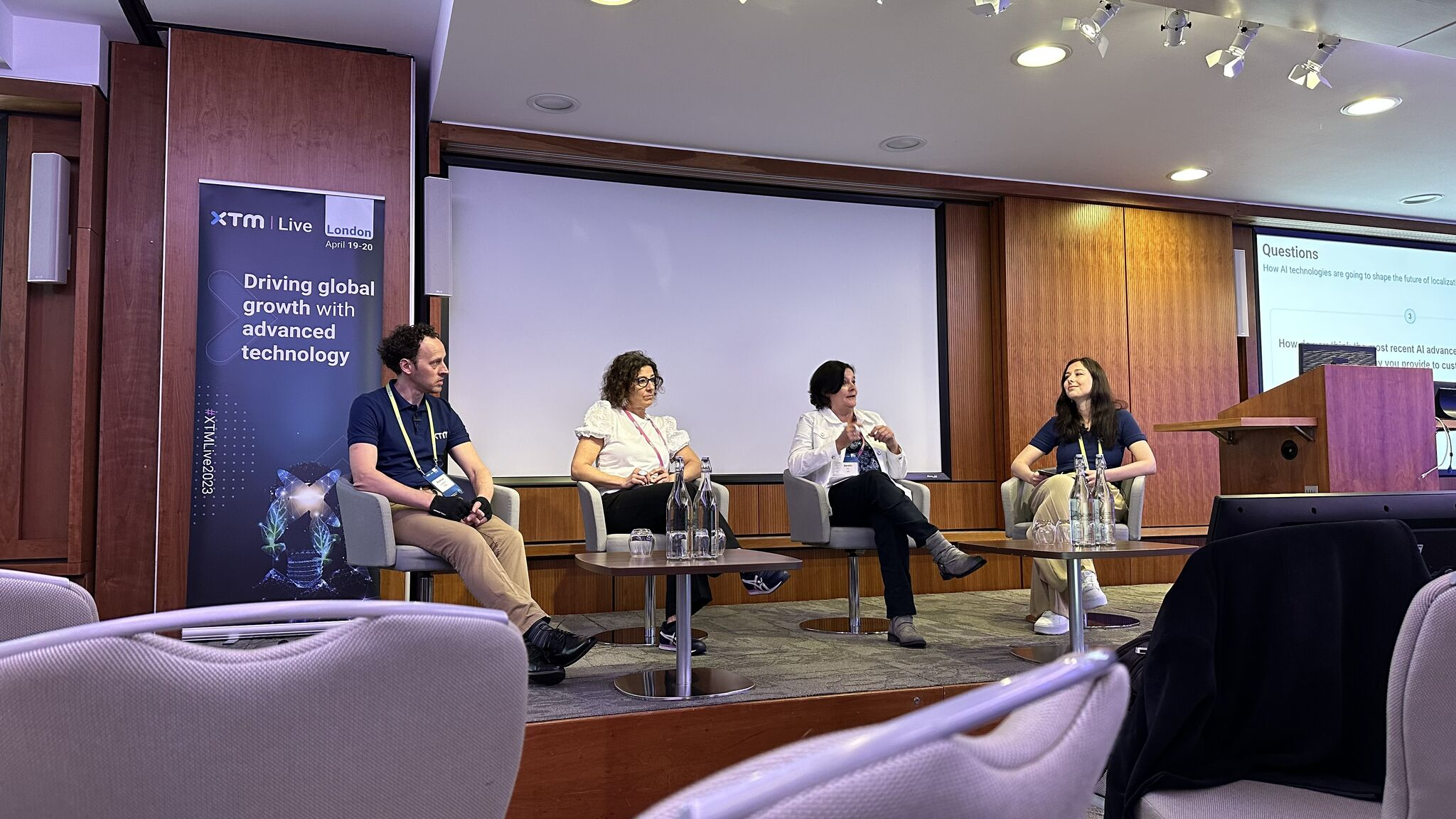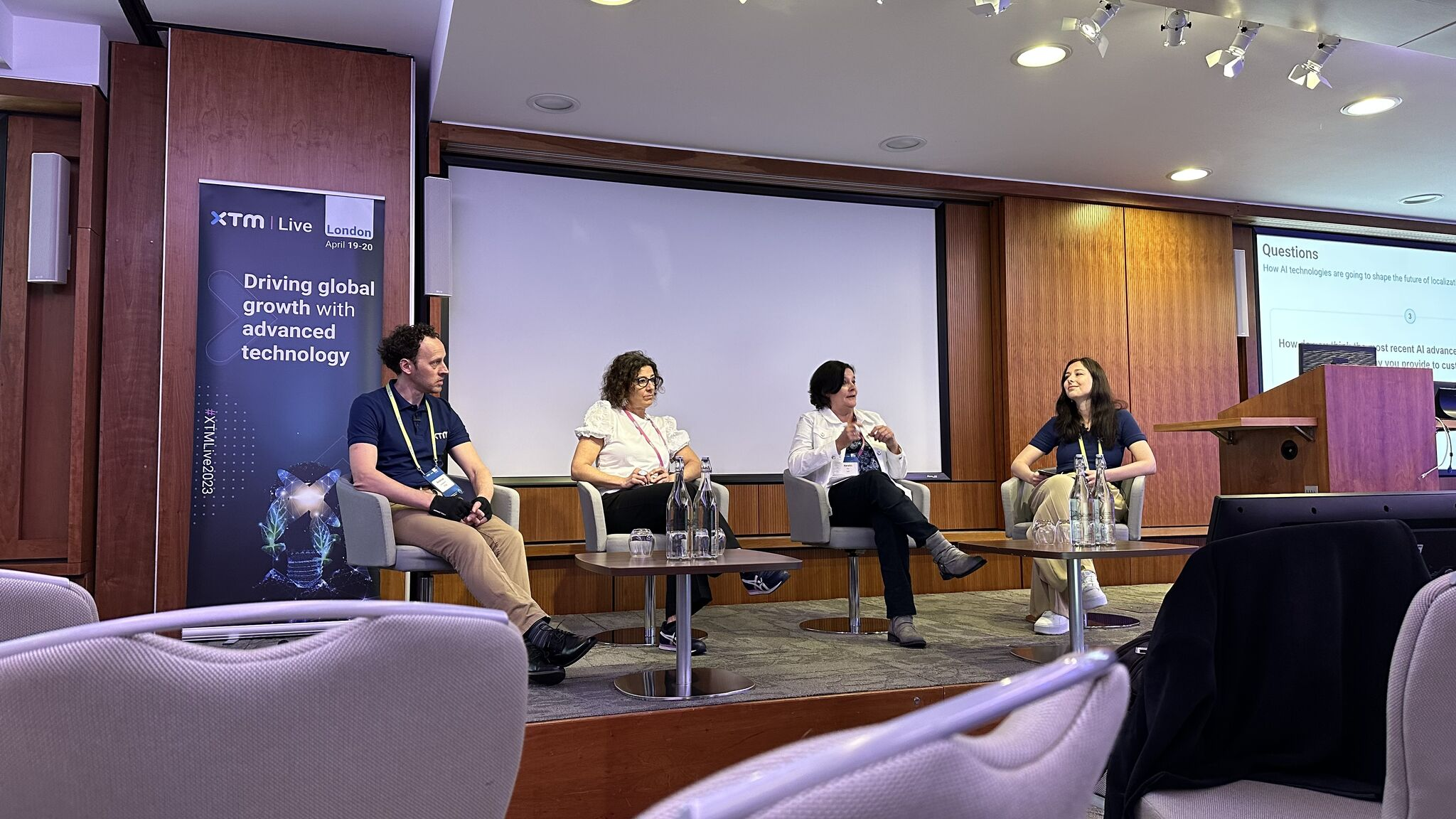 Nevertheless, some enterprises are not diving into the AI pool without checking the depth first. "There are a number of important aspects to consider when adopting new technologies." Bier explained "Security, performance, costs, and output quality are just some aspects" The concerns, though, do not just apply to these factors but also to how autonomously we can depend on AI and, more crucially, can it replace humans? Not according to Bier "Applying the new models blindly without first evaluating and understanding how they work in all kinds of use cases is not an option, not for us as a central language department, and hopefully not for everybody else."
AI Linguistic Expert Rafal Jaworski spoke at length about large language models and how the line between AI advancements and human reality are becoming blurred. According to Jaworski, "AI will not be replacing humans in translation. Yes, it will Introduce more automation into translation projects and allow for faster delivery of translation projects, but human input will still be clearly required at within the process, especially at the LQA stage." 
What we did seem to have consensus on was on the fact that AI functions are set to keep improving with time and that its deployment will become, if it isn't already, non-negotiable for companies. XTM CTO Andrzej Zydroń uncovered some of the benefits of the brand-new GPT-4 and how "its accuracy thanks to the large size of the model may allow it to learn more about the complexities of language, which could lead to further improvements in translation quality". Nimdzi CEO Josef Kubovský was clear about the main benefits of AI "Artificial intelligence is essential in helping businesses scale their operations and gain a competitive advantage in their industry. Those who do not jump on the AI train will be left behind."
Composable and agile localization ecosystems, a recipe to future-proof global success
We heard from many speakers and attendants present about the importance of being able to connect different SaaS platforms in a seamless and frictionless way in order to be able to produce high-quality content at speed. Keynote speaker Bruno Herrmann explained how "creating a technology ecosystem is a vital step towards localization success. Unifying, connecting, leveraging and enabling content operations at scale is what allows companies to produce the content they need, at the quality level they want, reducing the number of delays." 
Lifting Manufacturing to New Heights, the case study presented by Acolad and Crown, was the perfect example of how having two best-in-class solutions can drive up content quality. Crown leveraged XTM's TMS, XTM Cloud, and Acolad's machine-translation engine, to produce localized content at a faster pace by optimizing existing workflows, leveraging automation, and acting on the reporting metrics they obtained from the TMS to assess quality and KPIs.
This notion was further enhanced by the panel made up by representatives of three tech providers: Intento, Rigi and SYSTRAN, who discussed ways to future-proof localization strategies now and in the future. The main conclusion they came to was that deploying composable technology is the key to success. Vincent Godard, CEO of SYSTRAN explained that "Composable technology can empower the customer to be more agile and optimize their operational and go-to-market strategy. A high level of collaboration between software partners is essential for customers to leverage the benefits of a composable tech stack".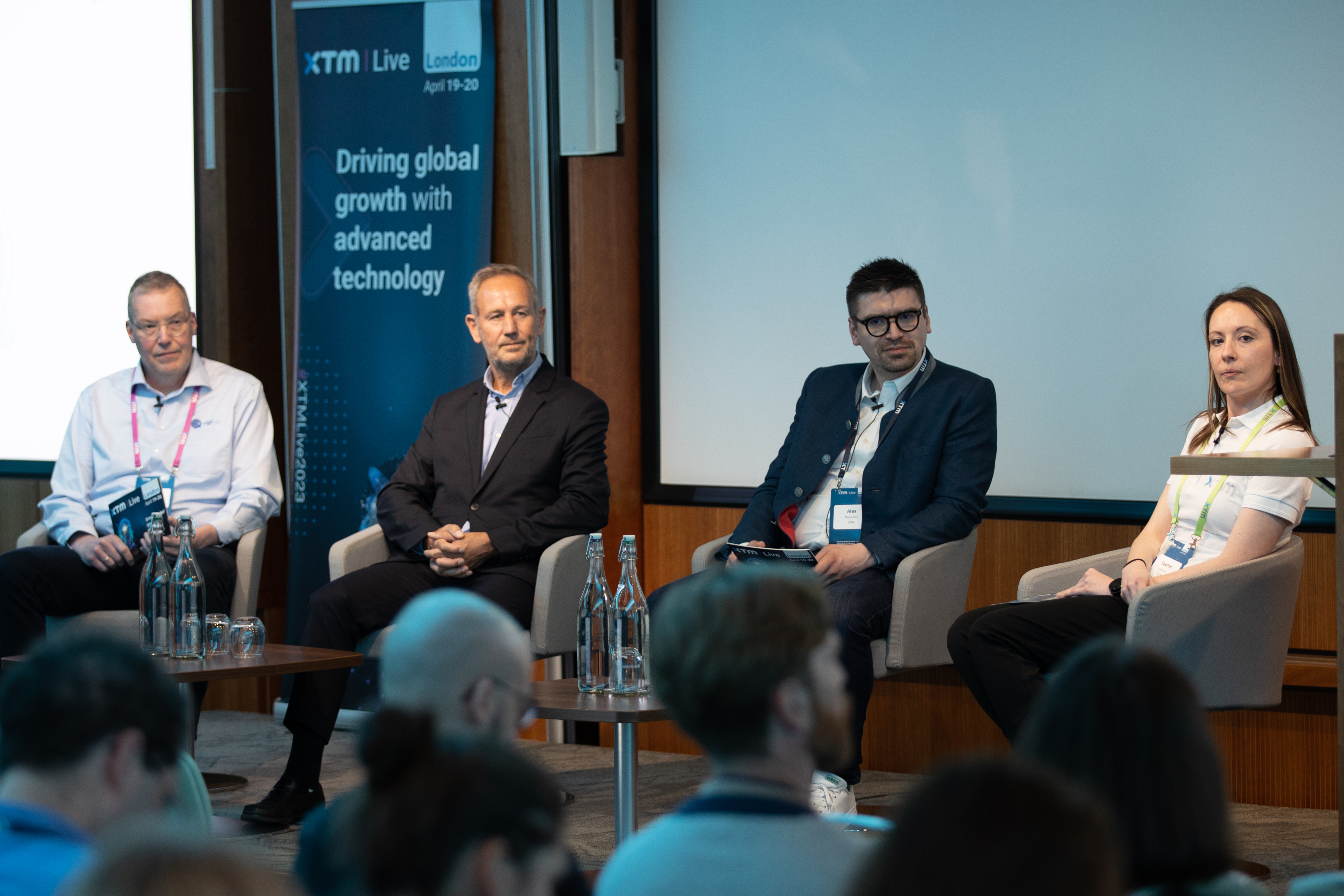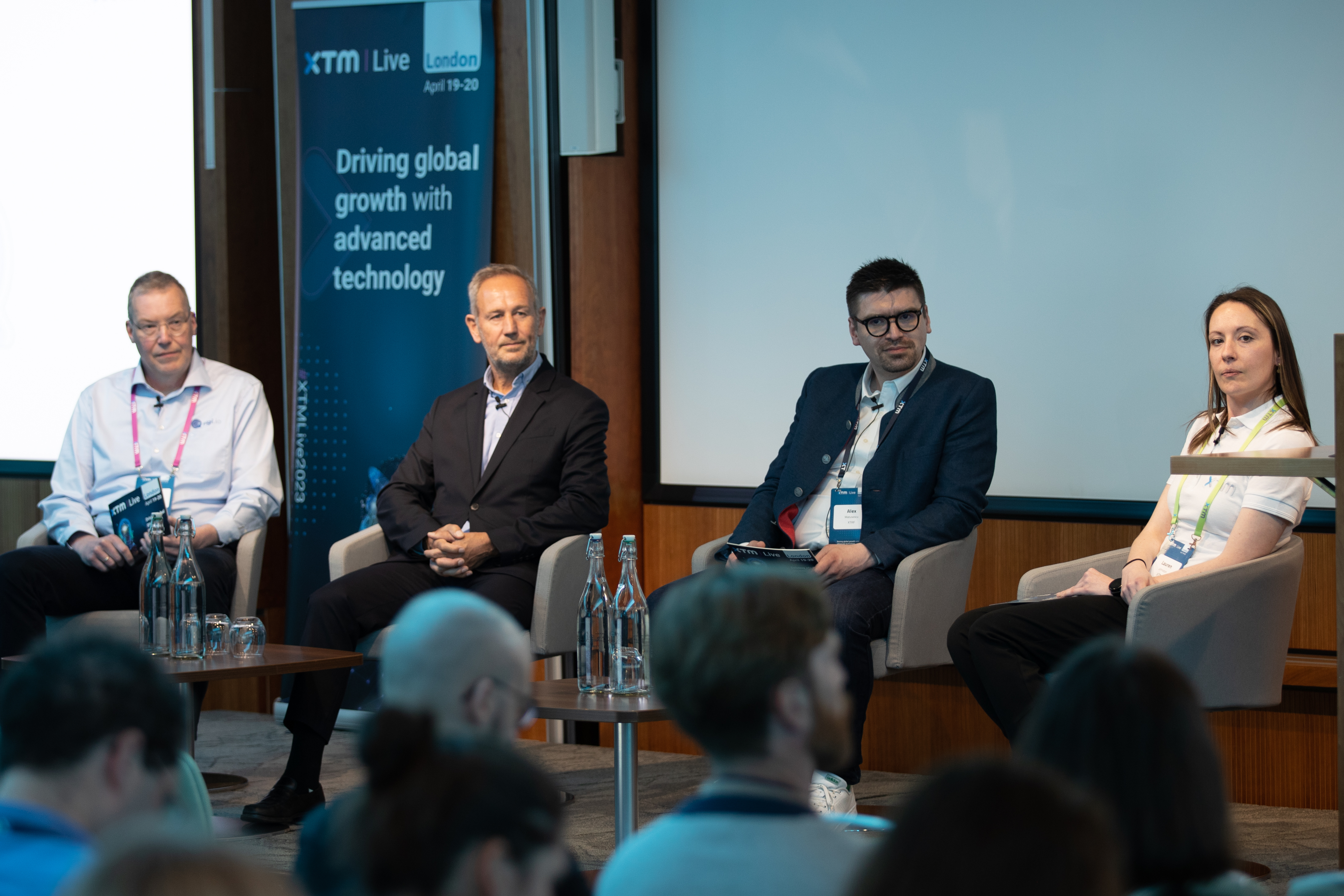 AI is a force multiplier, but localization technology should be the foundation."
Marco Rotelli, Senior Product Manager at eBay, explained how leveraging a TMS and its native tools (MT, smart TM leverage, API integrations…) enabled them to transition from a waterfall model to an agile one. This change meant leaving the comfort of the methodology they had always known, breaking habits and trying new ideas and processes. "Looking at problems from different perspectives enabled us to make the change, and thanks to our newly deployed agile approach we are now able to operate and scale at speed and leverage continuous localization. We've reduced our content-update time frame from every 5 weeks to a weekly basis."
Rotelli's talk, though, was by no means the only one which highlighted the importance of having a TMS as the central point of a localization ecosystem.
Using and utilizing a TMS – uncovering traditional and innovative ways to maximize its potential
One of the most eye-opening aspects of this year's XTM Live was learning about the many different ways organizations can use and benefit from a translation management system (TMS) on top of its more traditional use cases. Globalization leader Giulia Tarditi (Qualtrics) spoke about innovative ways to repurpose localization technology to drive profitability elsewhere in the business, and how they had utilized their TMS in a creative way to address and overcome different challenges encountered in the end-to-end localization process, such as content creation, customer-service communication, and A/B testing among others. "With a TMS, you can bridge more gaps than you could imagine." Tarditi said. "Content readiness is key to deliver good localized content, so we wanted to find ways in which we could improve the quality of our content at the source. We came up with the idea to have our content writers work on our TMS and by leveraging our existing translation memories, the consistency in terminology and tone of our content went up and so, by extension, so did the quality".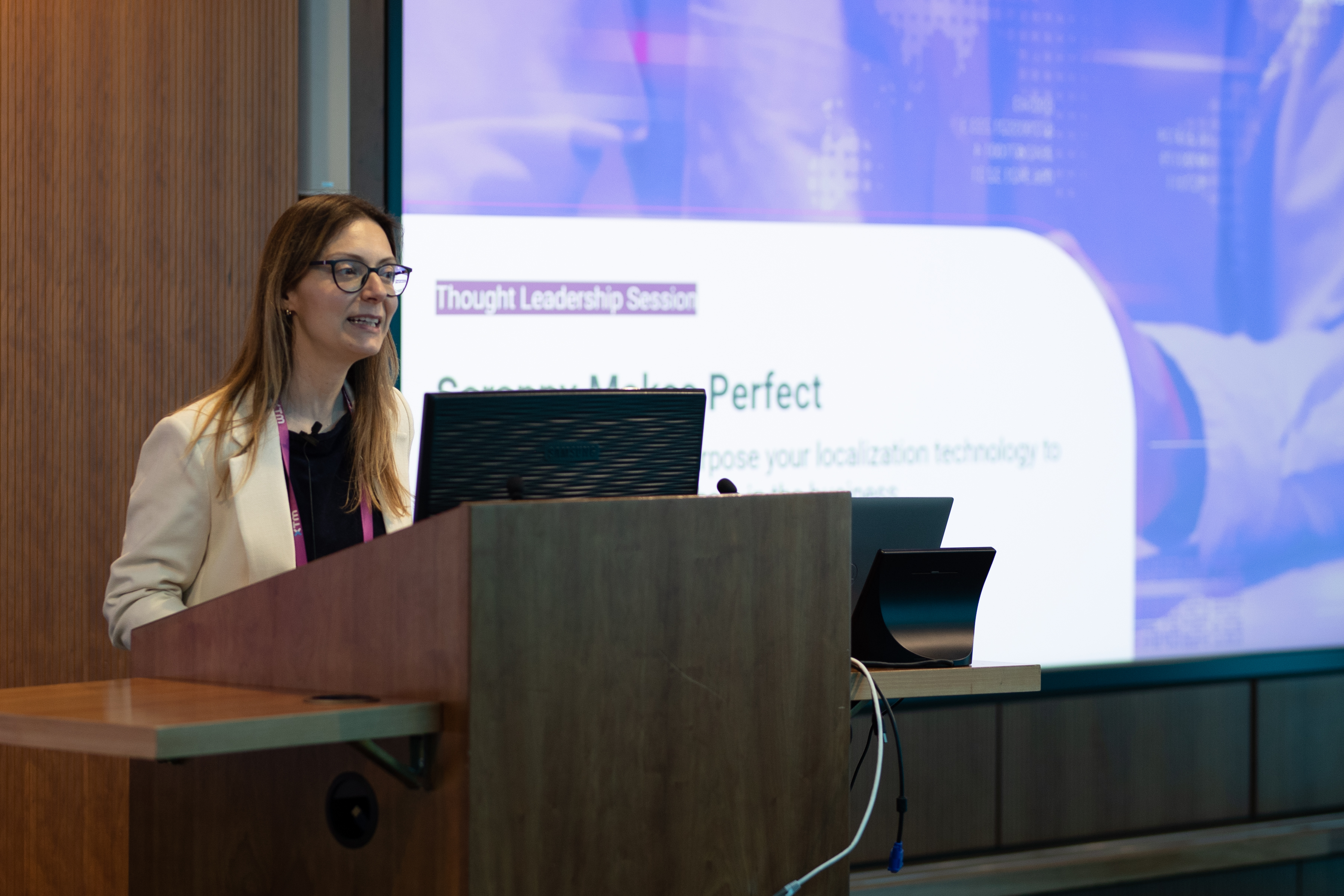 Similarly, Talend's Localization and Documentation Lead Stéphanie Bouyer and Technical Publications Engineer Lucie Milan explained in their talk how a TMS had helped them improve their source text "Thanks to API connectivity and using the concordance feature, we were able to enhance the quality of our source text by enabling our linguists to report and fix errors directly in the source itself, rather than going through the LQA process and wasting time with reporting. This meant that our localized product was translated more accurately and published in a fraction of the time."
Content readiness is key to deliver good localized content. By having everyone involved in our content creation and localization process working on the same platform, we were able to drive up the quality of both our original and localized content."
Giulia Tarditi
Head of Global Experience at Qualtrics
We also saw four other case studies that illustrated the benefits of smart TMS deployment. ServiceNow's Engineering Localization Manager Ciarán Duffy explained how thanks to a TMS' advanced automation capabilities they were able to multiply their localized output by 3000% using the same resources.
Heidi Welke, Tchibo's Head of Marketing Solutions & Packaging, walked us through how the data obtained from their TMS helped them make better, more informed decisions that decreased their time-to-market, lowered costs thanks to improved TM leveraging and gained back full ownership of their linguistic assets.
Nicola Dorrington, Localization Operations and Excellence Lead at GetYourGuide, focused on scaling, and how thanks to deploying a TMS and its automation and connectivity features they were able to scale volumes without scaling their team, and optimize their team structure from top to bottom; and RS Group Localization Manager Fei Liu showcased the benefits of how using a TMS as a central platform ended up with it being the single collaboration platform for project managing and communication in the whole localization program.
All in all, XTM Live was once again the event where to learn about the latest trends in localization technology as well as top tips and best practices from some of the industry's leading names. All presentations, as well as the substantial networking opportunities, undoubtedly provided great insights and food for thought to everyone in attendance. With the event's theme being about driving global growth, it was a fitting metaphor for an industry which, despite the current economic landscape, continues to thrive and grow for organizations around the world.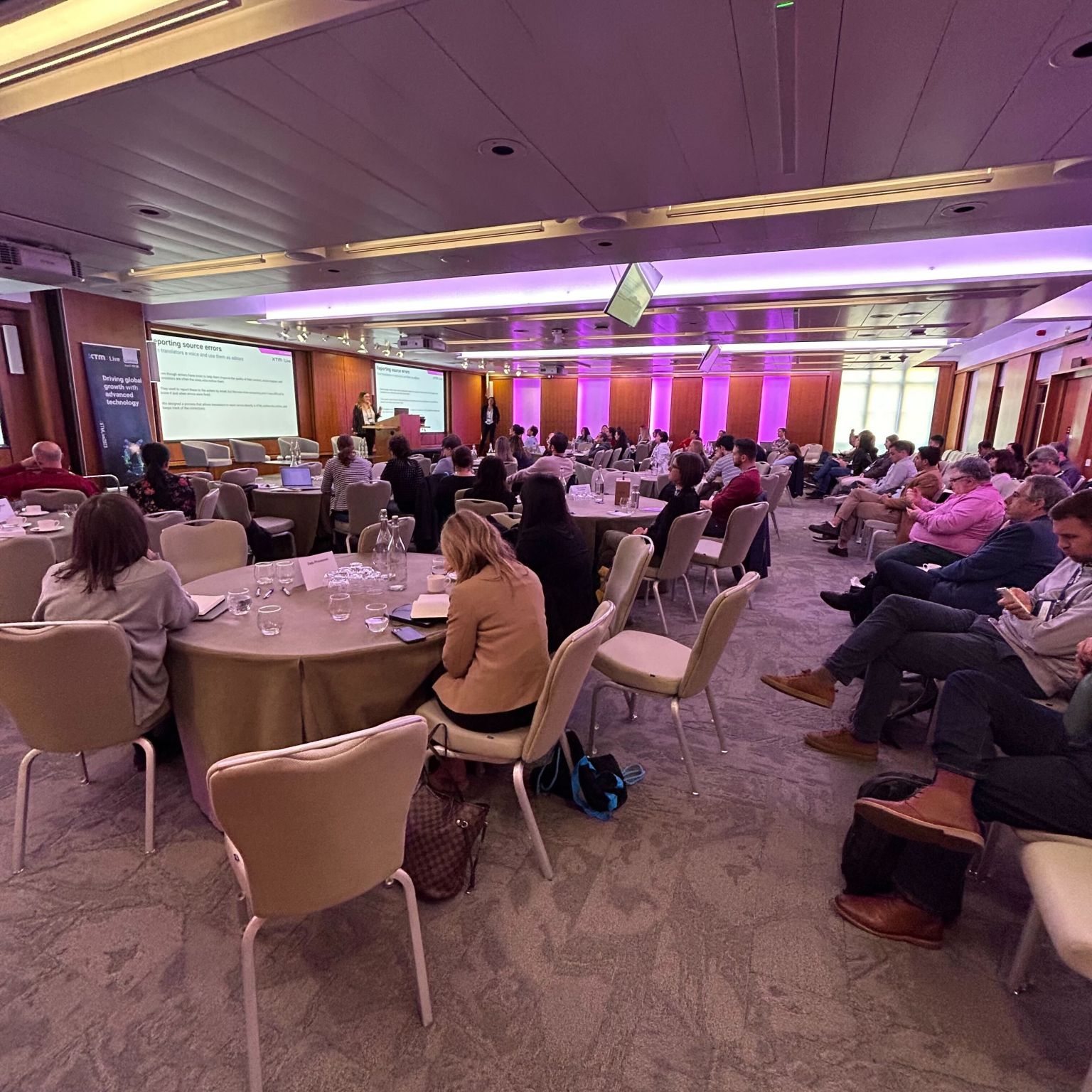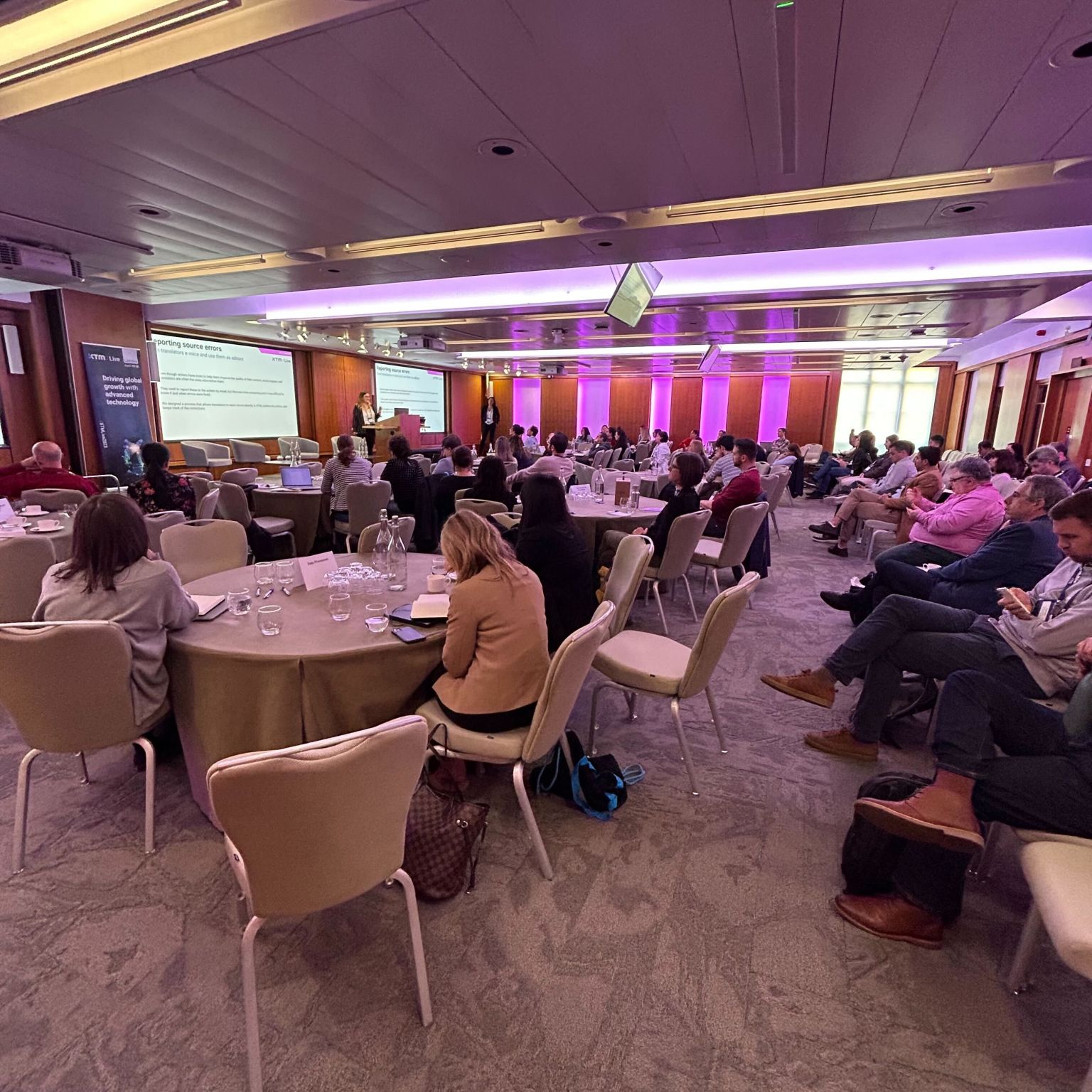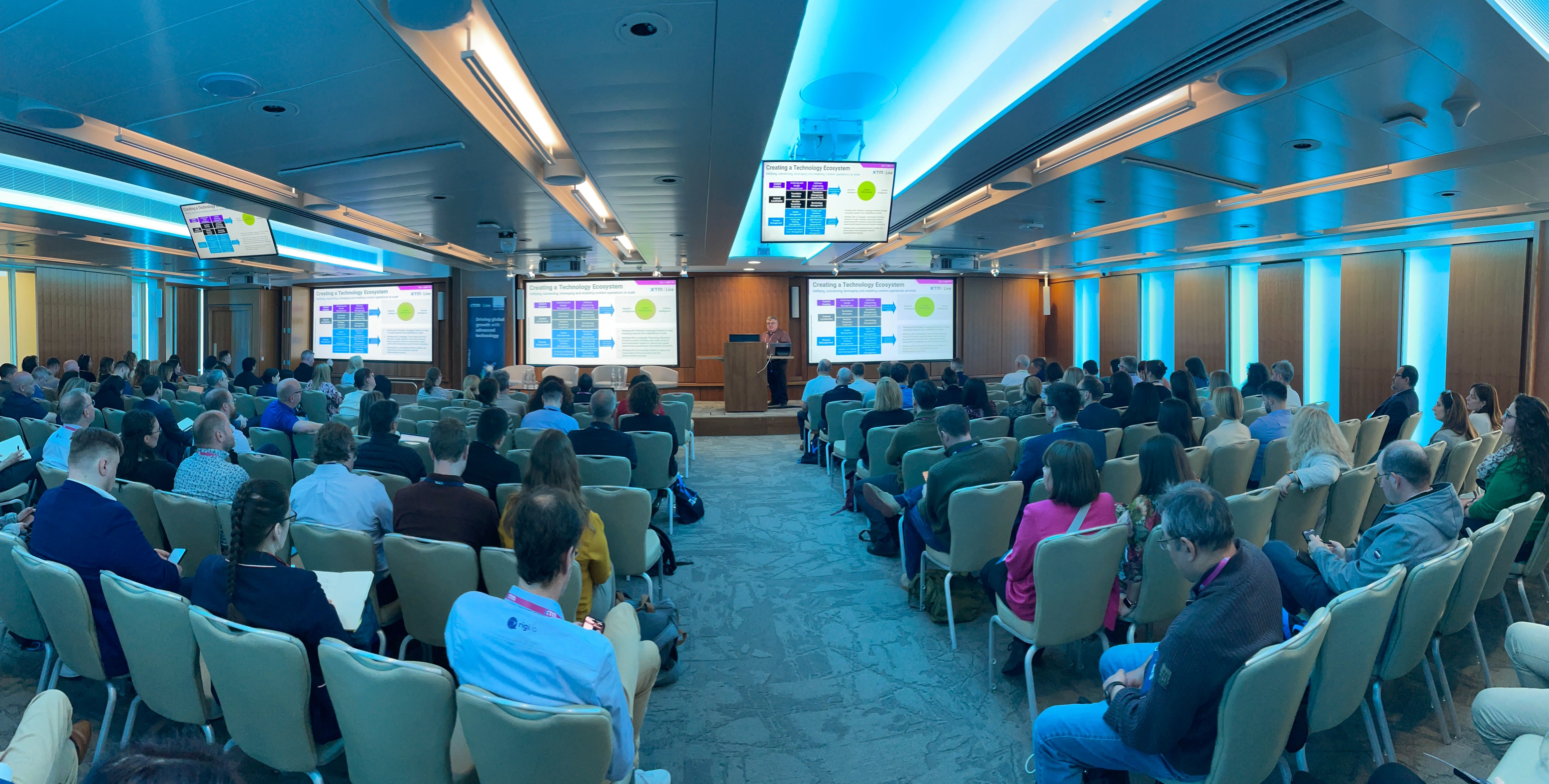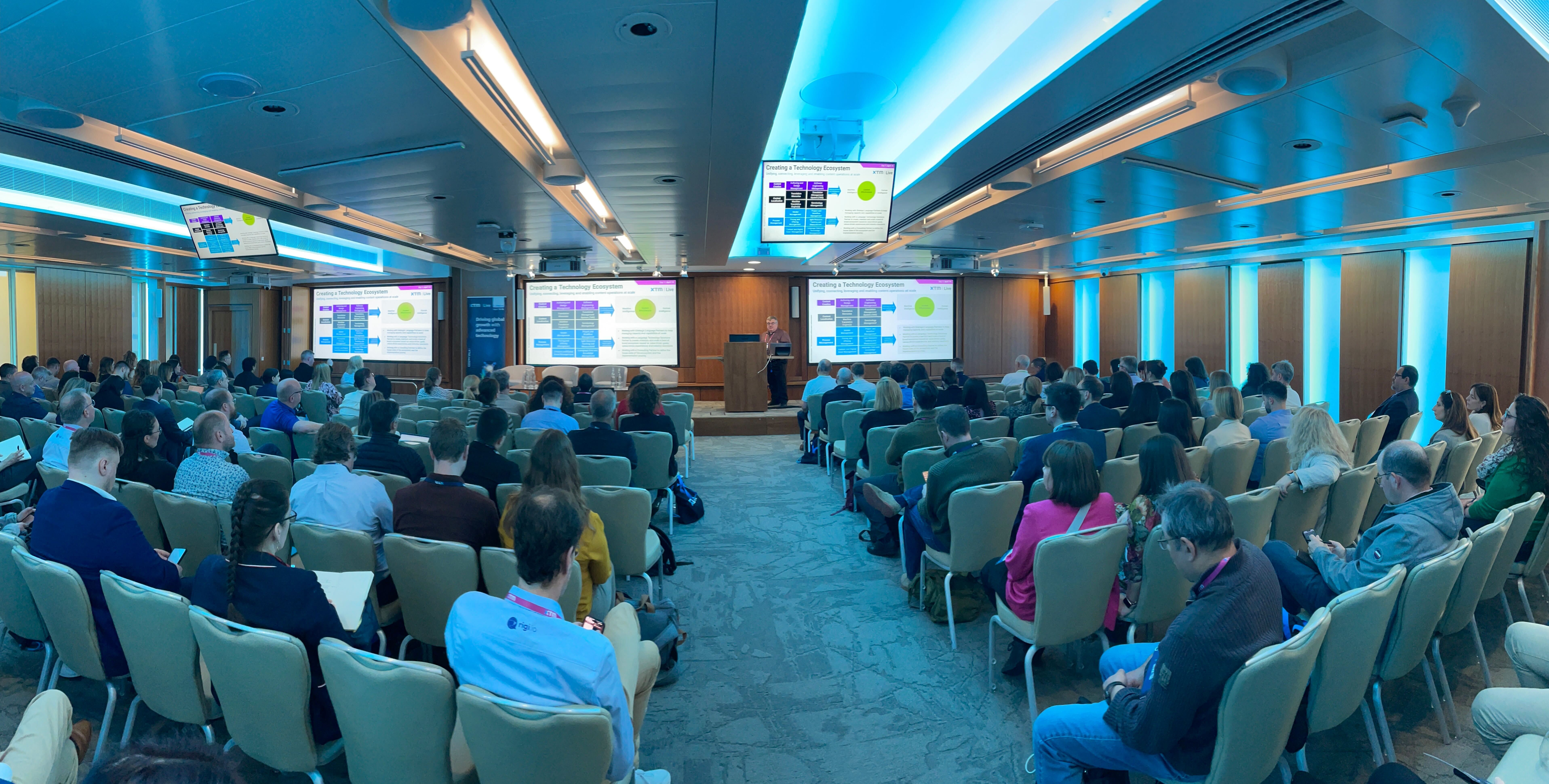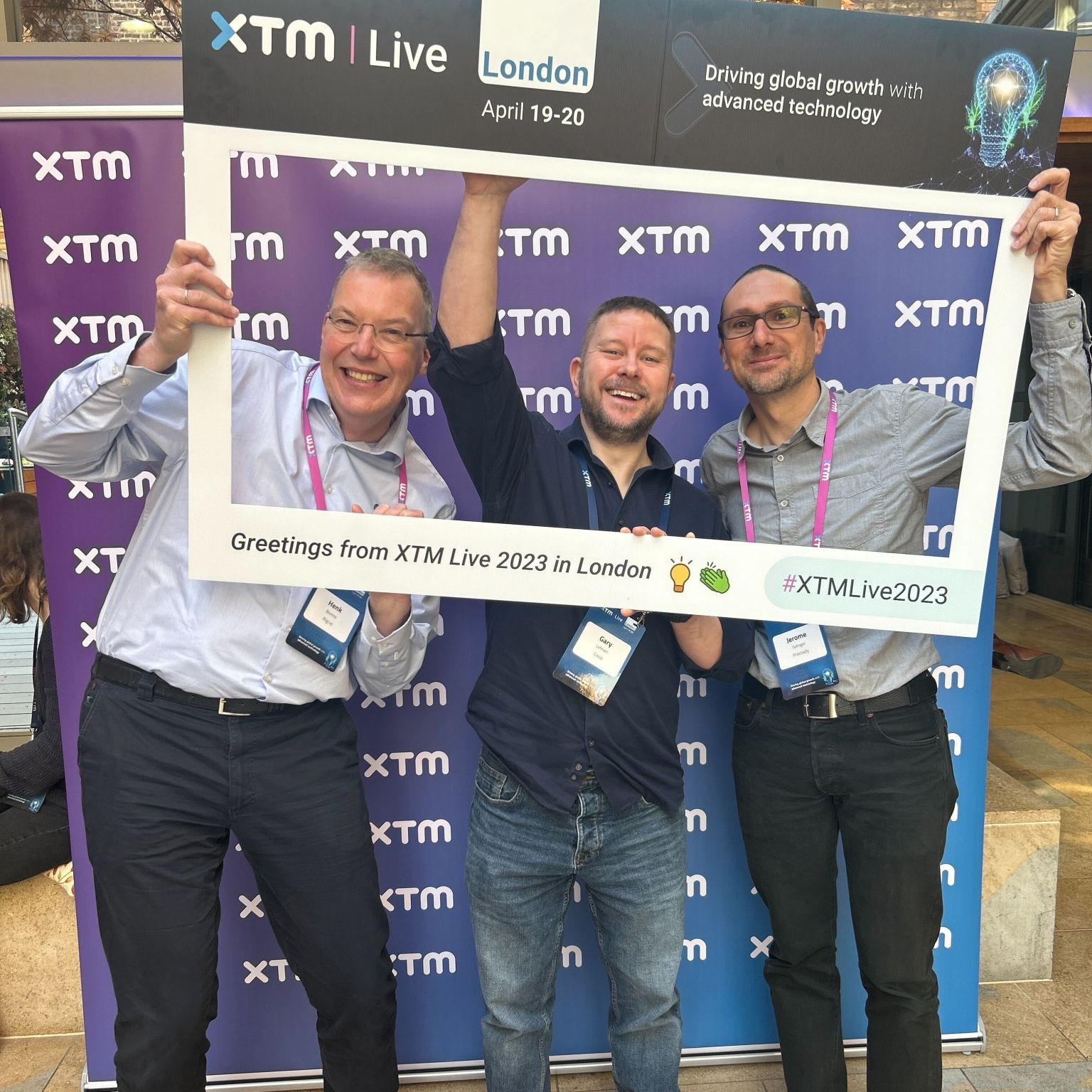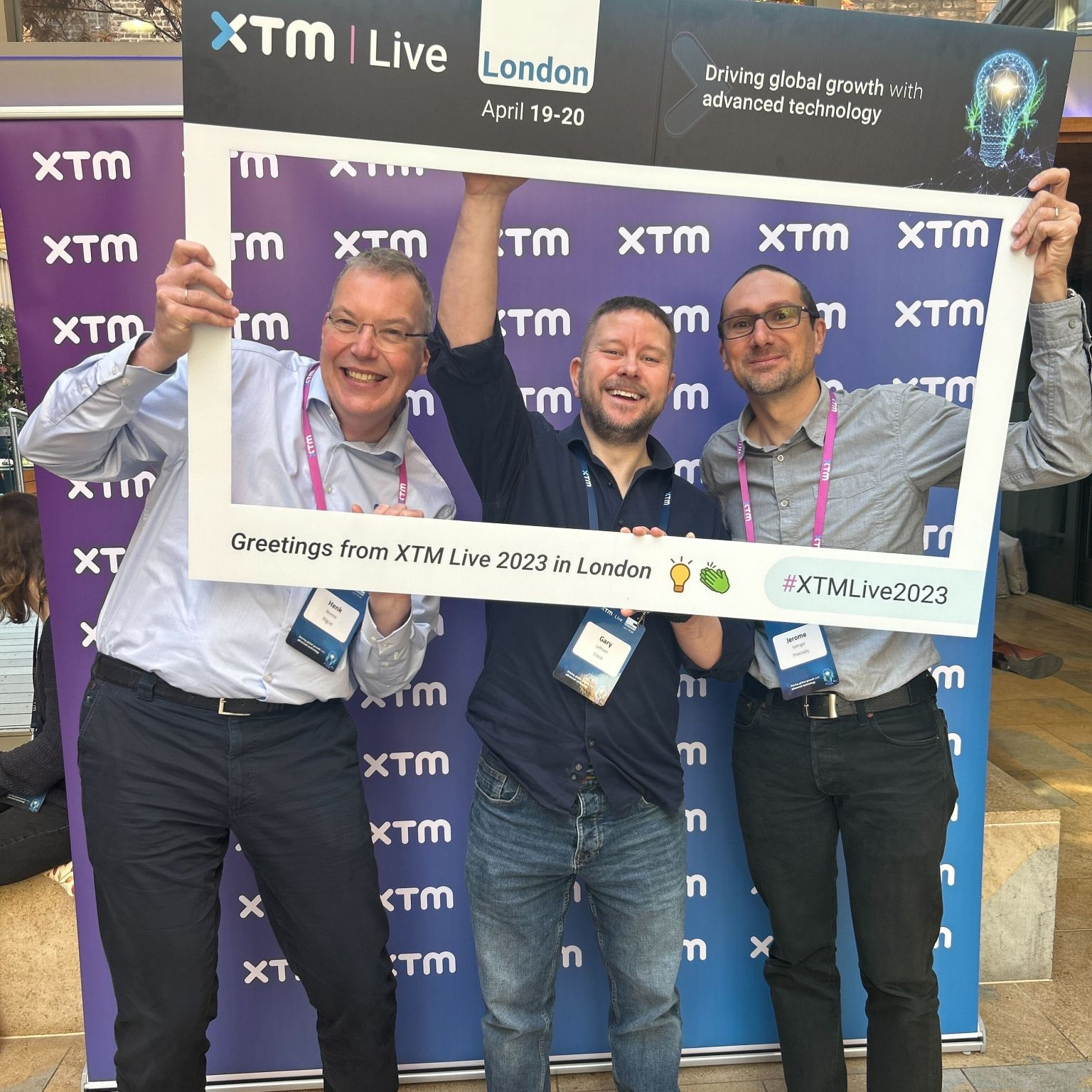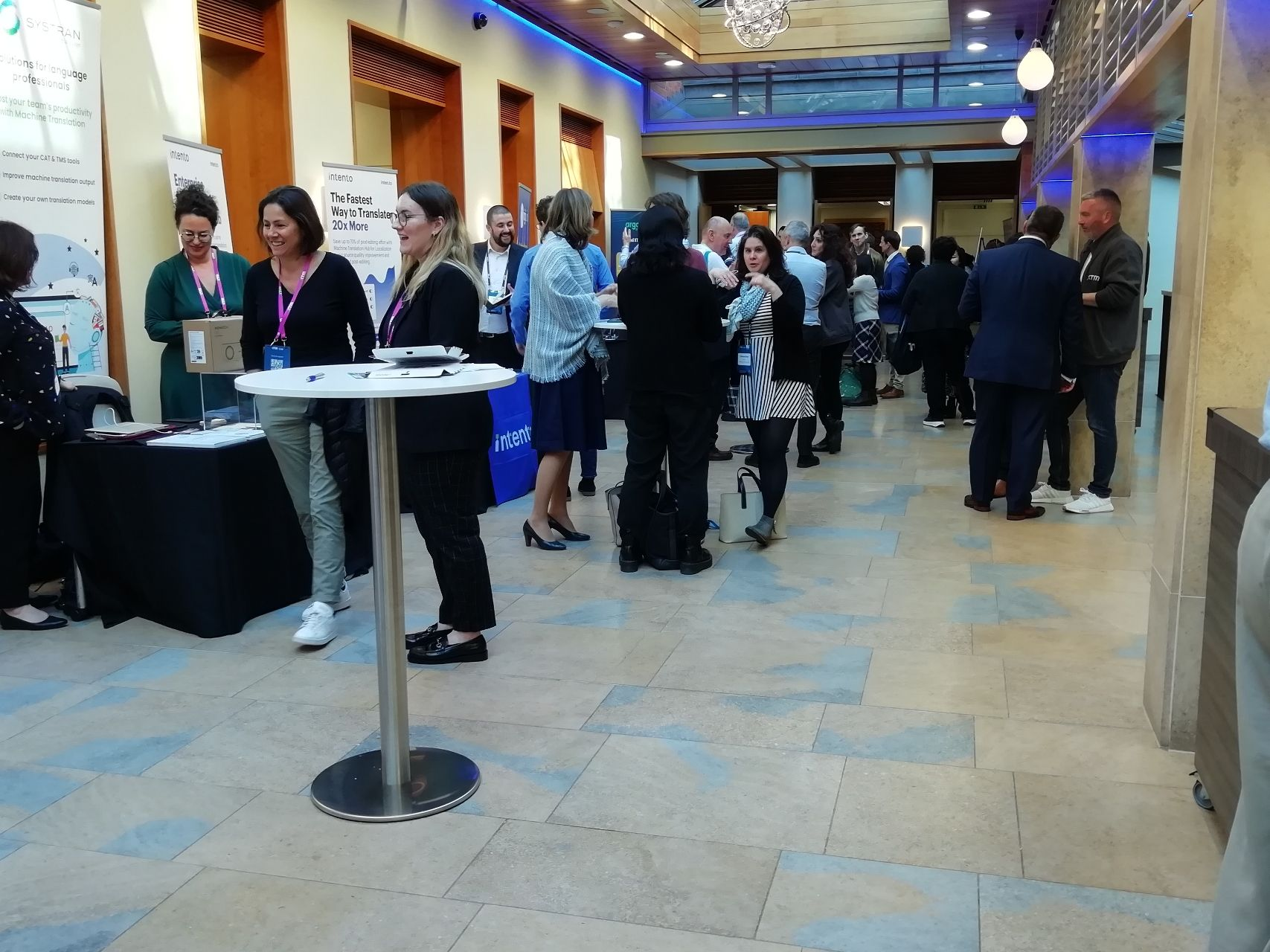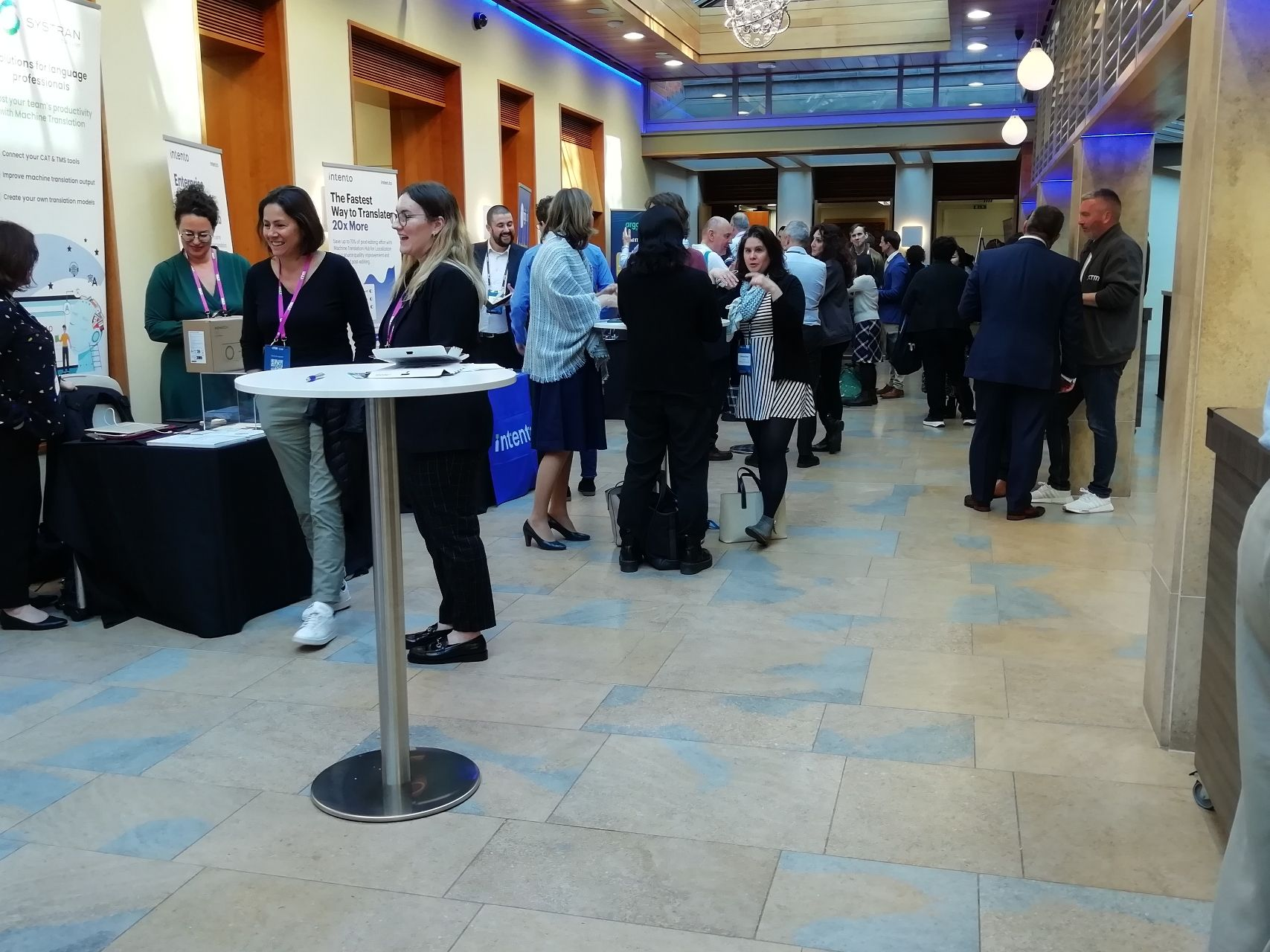 Were you at XTM Live 2023? We'd love to hear about your experience! Drop us a line with your feedback so we can make the next XTM Live even better!