We were delighted to visit the bustling E-commerce Berlin Expo event in the German capital last week. This year's event marked a real turning point, as e-commerce companies were looking at how to pivot in the post-COVID environment. Experience and opportunity were words we heard a lot during conversations.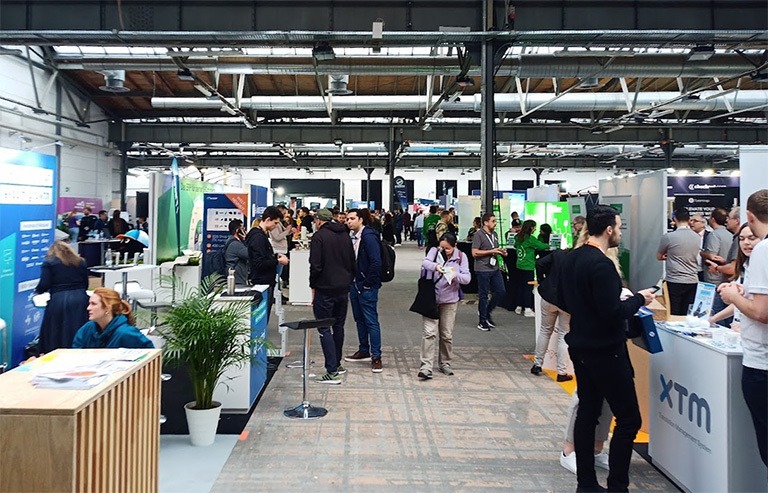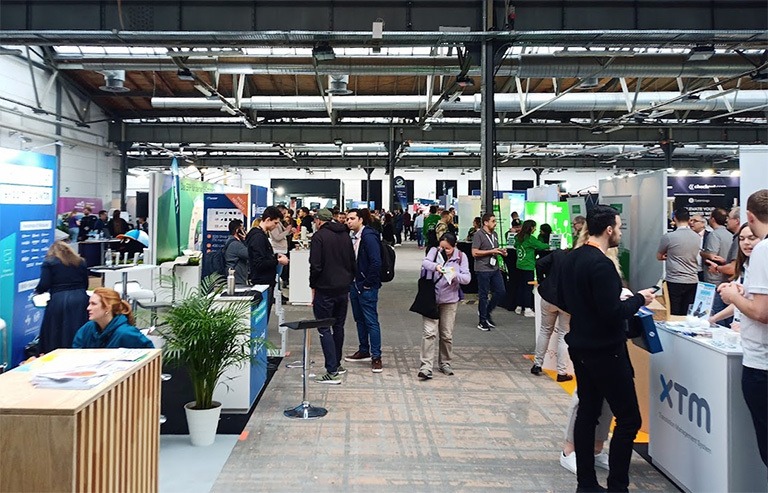 Accelerating global digitization
With over 8,000 attendees at the event, there was a real bustle to proceedings from the outset. We had some very interesting conversations. Some early-stage startups are already thinking of entering four to five new markets and exploring what that entails — which validated what we have seen around the acceleration of global digitization.
Machine translation (MT) also came up in a number of conversations in terms of reliability of using it in an e-commerce setting and in what markets it could be used. The expectations around automation were also clear. Some larger brands were interested in how integration and connectivity can enable localization automation, and how flexible workflows can be managed. Of course we were happy to show them XTM Cloud, our translation management system, and how it enables those use cases and makes localization processes much more efficient.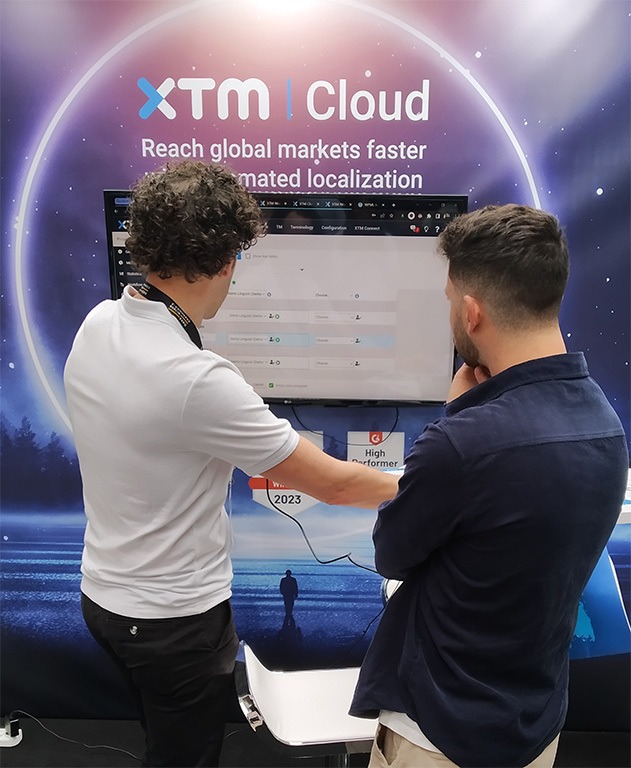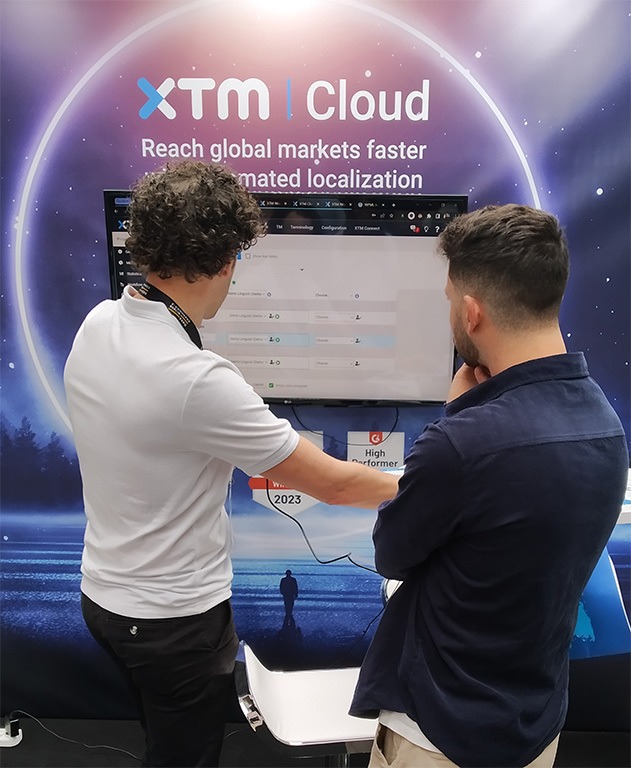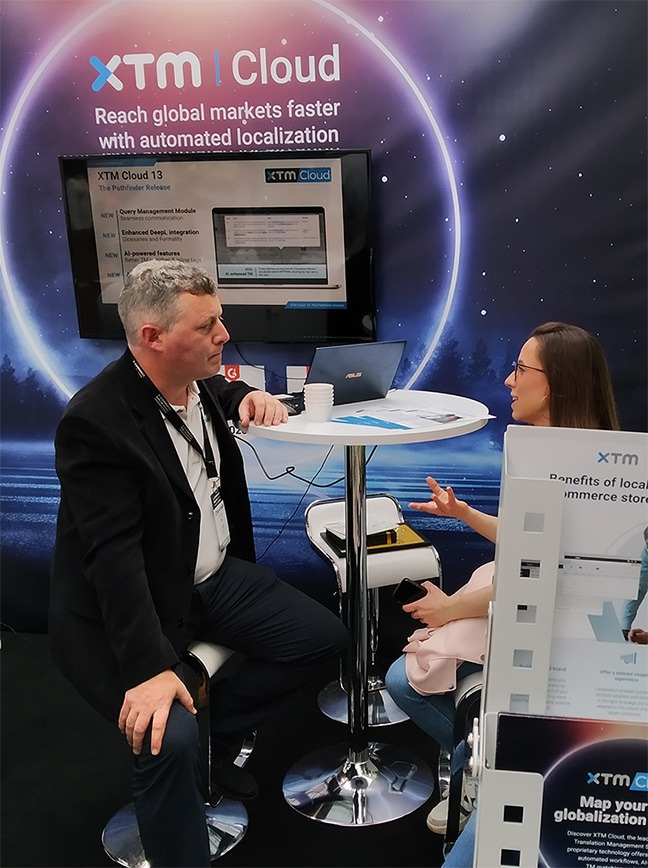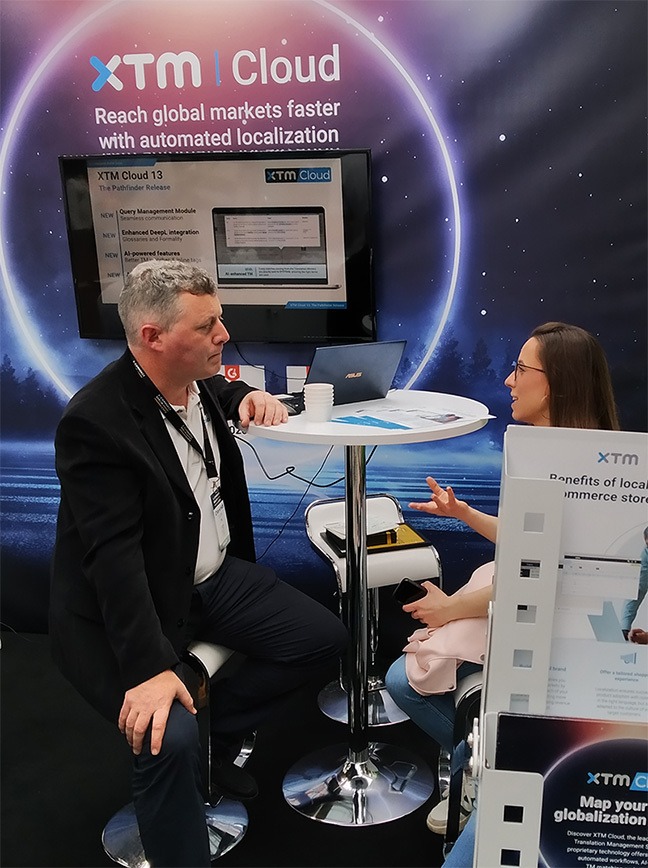 XTM and FARFETCH take the stage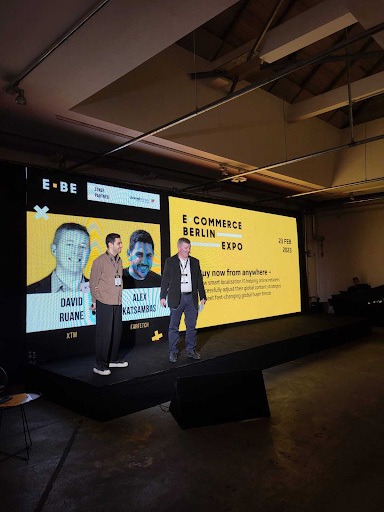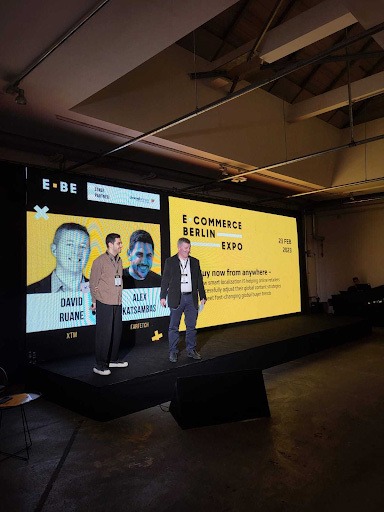 XTM's Director of Marketing, Dave Ruane, and FARFETCH's Senior Head of Localization Services, Alex Katsambas, had a full room as they described the changing buyer habits in different markets since COVID, and how some habits have changed and become normalized. For instance, some countries have gone back to physical shopping, while others have stuck with the online experience — and some have even developed a hybrid of both. Navigating this new normal requires a robust localization strategy and program, and of course a TMS is a must-have technology nowadays to enable it. Ensuring the experience resonates and builds stickiness can enable hyper-domination of latent markets.
If you didn't manage to catch the full session, check out all the highlights, key insights and eye-opening stats and trends here.
All in all, we were able to enjoy 45+ speaking sessions on Day 1 of E-commerce Berlin Expo, packed with valuable insights and key takeaways from some of the industry's top minds.
Berlin, it was a privilege and a blast! We can't wait until next year!