Welcome to the new
XTM Academy, the easiest way to learn XTM Cloud Translation Management Solution.
XTM International are delighted to announce the release of the XTM Academy as an update to its new website.
The XTM knowledge base
Find popular topics and resources that will help you learn to use XTM. The knowledge base articles provide a step-by-step guidance for the most frequently performed actions in XTM. Thanks to the articles newcomers and experts can find out how to use the software and improve their performance in XTM Cloud or XTM Suite. Search through the list of articles or with the "Search Academy", inserting your request.

Get only the information you want, as quickly as possible
XTM Knowledge Base articles are quick and easy to understand. They are appropriate for immediate reference, without having to do additional research, and use a practical "how to" style.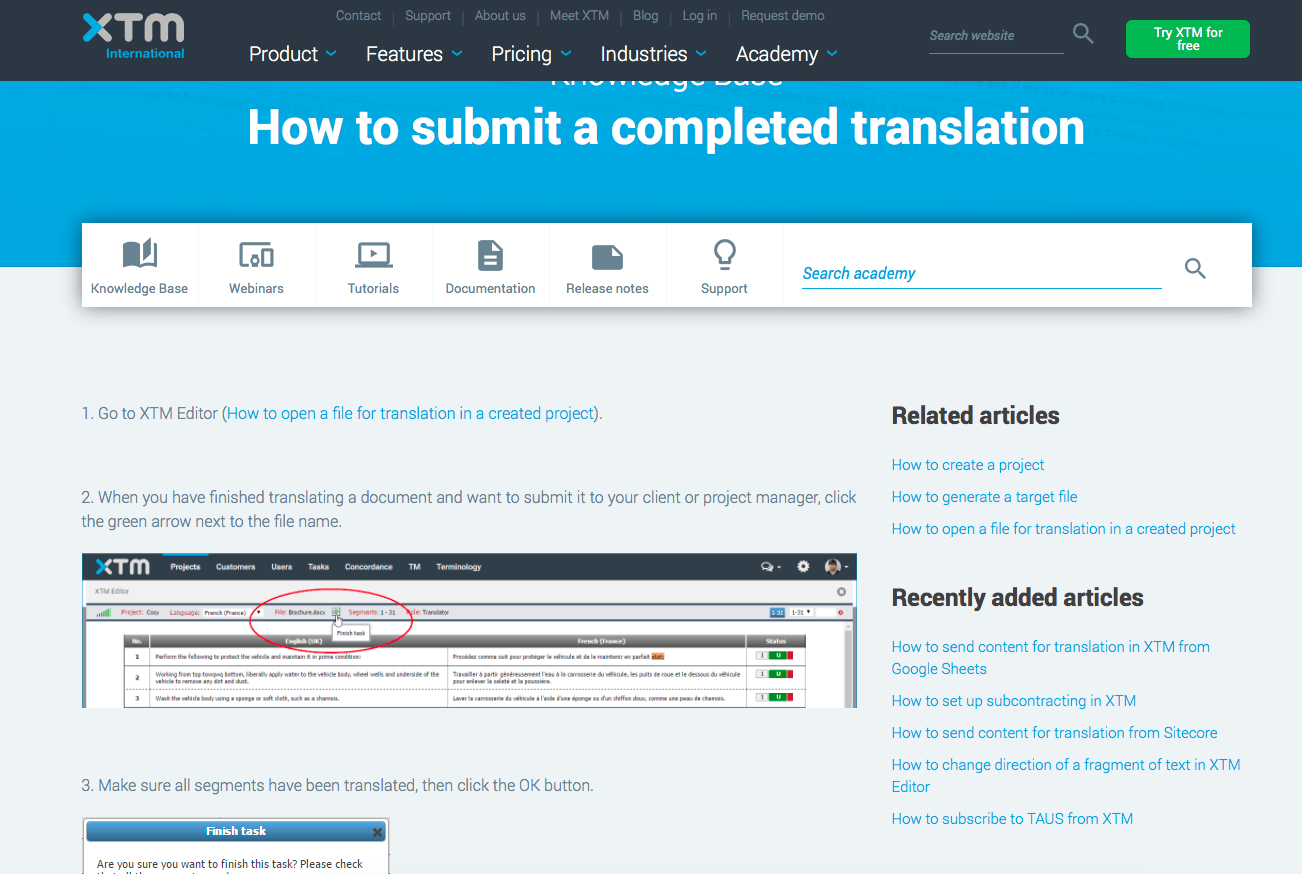 XTM Knowledge Base may be the first point of reference to gain a better understanding of the whole system or just a quick remedy for a problem at hand. With the launch of the knowledge base, XTM International continues to improve its customer service to its existing and prospective customers. Related articles section will easily introduce you to similar subjects.
You can access the Knowledge Base section here
as the easiest way to learn XTM Cloud Translation Management Solution