We live in an increasingly mobile world, there are over 3.5 billion smartphone users globally, while the app and smartphone usage is growing steadily and showing no signs of slowing down. Mobile apps are expected to generate more than $935 billion in revenue in 2023. Clearly, it's a mobile-first world, and mobile access to business applications has become a basic need. In our industry, localization managers are increasingly on the move, and while away from their desks, they still need access to their projects.
A mobile translation management solution helps project managers to keep their teams on task and projects moving, regardless of where they are; this is what XTM Mobile does. This Feature Focus article looks at XTM Mobile, the recent changes made in version 2.0, the functionality within the app, and features coming very soon.
XTM Mobile 2.0 – a new dawn of mobile translation technology
We have moved to the Flutter platform; more updates released more quickly
With the new XTM Mobile 2.0, we have the ability to launch more frequent updates, on average every six weeks, a result of moving our architecture to Flutter. From XTM Mobile 2.0 onwards, project managers will also see enhanced user experience and better performance from a cleaner and easier to navigate user interface. Additional enhancements made in 2.0, include support for the dark mode and Face ID authentication (iOS users).
"The new XTM Mobile release marks a big milestone in our app development. We completely changed the framework on which the app is built, shifting to Flutter. This results in unified support for both iOS and Android platforms, and more frequent updates to respond to localization managers' needs faster. XTM Mobile 2.0 delivers greater user experience and a more mobile-friendly PM environment," Sara Basile, Product Manager at XTM International.
Get XTM Mobile on Google Play
Download XTM Mobile on the App Store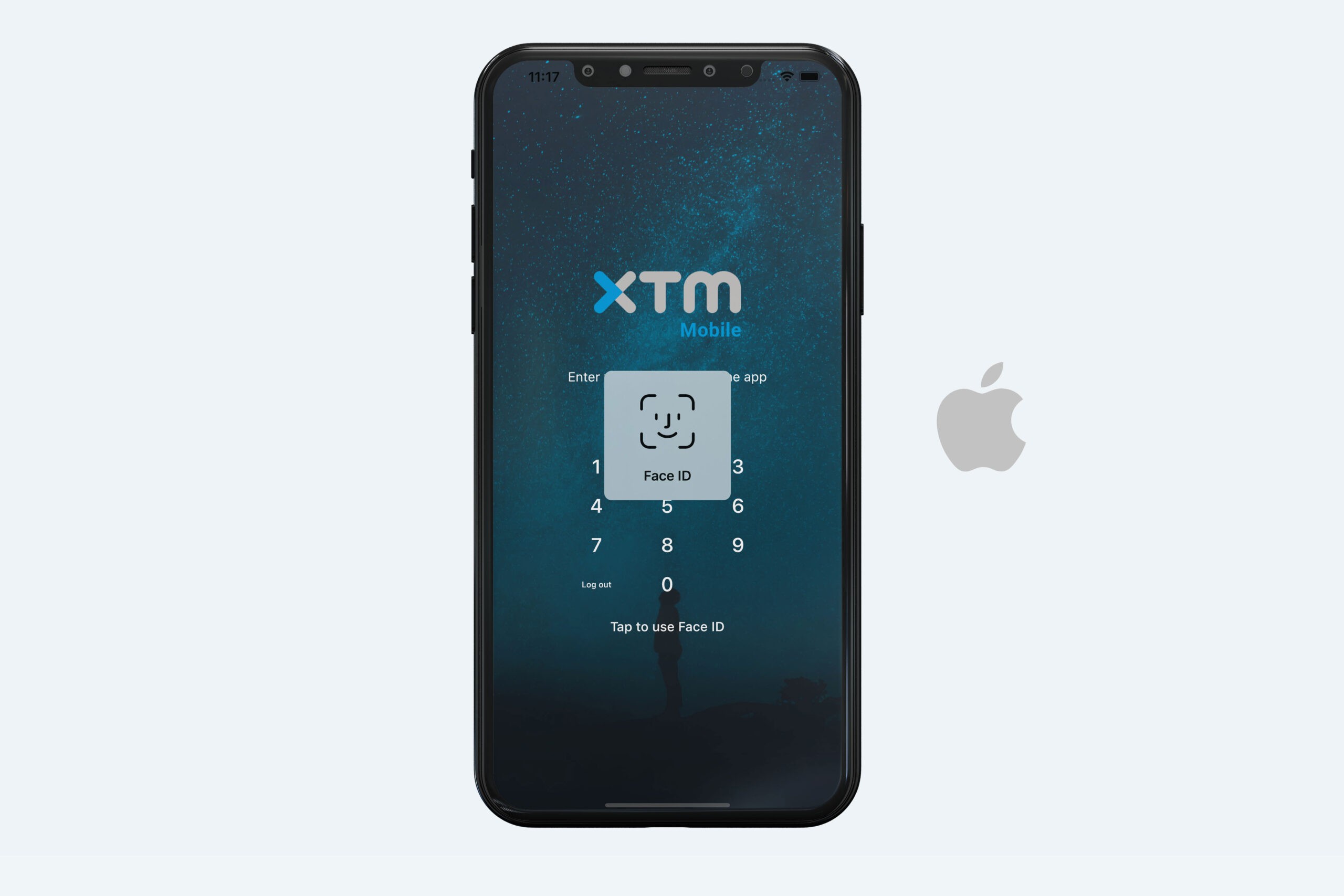 Let's have a look at how XTM Mobile helps you manage translation projects on the go, when you aren't in front of the desktop version.
Leverage the power of mobile translation technology
Create projects
With XTM Mobile you can create new translation projects directly from your mobile device. You can use pre-built project templates to further speed up this process. The project you created will be visible in all versions of XTM Cloud (from apps and through browsers).

Assign linguists
As a project manager, you can add linguists to translation jobs and if you need to assign a different linguist to complete the job, you can change assignments even while the process step is active.

Track progress on localization projects – stay up to date while on the move
Do you want to know which projects are due, close to being due, or overdue? XTM Mobile enables you to see just that. The easy to use dashboard provides live information about project status and due dates.


Detailed project metrics give you the bigger picture for all of your projects, which improves overall decision making. You can see the number of segments, words, characters, or the percentage of words and characters already translated or to translate in a project.


Ease of use with XTM Mobile

Smart filtering pinpoints what you see
Similar to the desktop version of XTM Cloud you can use smart filters to view projects that need your attention. Your filters are synchronized between your desktop and your mobile device, so you can retrieve them from any XTM platform.

Control cost approver access
You can add a cost approver role to your projects from the mobile. This way, you can easily manage and control who gets to approve costs.

Real-time collaboration
Reaching out to your project stakeholders via email or phone requires just one click.


Still productive even when offline
Offline mode lets you work when not connected, data is then synchronized again when you are back online.

Knowing your data is secure
PIN code, Face ID or fingerprint authentication is required to log in.
Our development efforts will continue to further enhance the app with a view to making it easy to use, flexible, and adaptable to changing localization requirements.
Future functionality coming soon
The upcoming updates to XTM Mobile share a common goal – making translation management more flexible and mobile-friendly. Here's what is coming next:
Seamless navigation between translation steps
Project managers like to move between translation jobs across the workflow. For example, when linguists need to resume work on a translation task that has already been completed, the localization manager can reopen the workflow step from within the app on the fly, enabling the linguists to get the task back without delays. This feature will be available in XTM Mobile 2.1 (December 2020).
Change projects on the fly
Change is a constant in translation management. The new releases will pave the way for more flexible and agile translation management. Between December 2020 and March 2021, we plan to release a host of new features and enhancements in the project, file, cost, workflow, and TM management that will give project managers more capabilities without having to use a desktop version of XTM.
Do you have questions or thoughts on the features and enhancements in XTM Mobile? Perhaps there are features you'd like to see as a part of a new version of the app? Reach out to Sara Basile, our Product Manager, and let her know.