The technology (r)evolution – XTM International at GALA Connected 2021
The intelligence revolution is progressing at a whirlwind pace. What we considered as ground breaking technology 5 years ago now has entered a phase of wider scale adoption – think neural machine translation. What AI innovation will come up next and where will we be in five years time? At this year's GALA Connected the panelists are going to discuss this whole area and focus on the current and future AI technology landscape, what is the business impact and the catch-up that is needed to enact successful AI strategies. This session will aim to provide a balanced viewpoint of the business, people and technical aspects of AI in the global content industry.
Dave Ruane, the session moderator, commented, "5 years ago, neural machine translation was just making inroads into the localization industry. Now, the technology has become a standard application in organizations and we see increased activity around niche and custom applications. Where will the innovation be in 5 years? What will be the mature AI which is just a green shoot today? What technology will we be talking about at GALA 2026, and what can we do now to get ahead of the curve? We have a fantastic group of panelists from multiple disciplines and backgrounds, and we will aim to answer these questions and more during what I expect will be an exciting panel."
Panel discussion: Where Do We Go From Here? The Next 5 Years of the AI Revolution
When: March 25, 12:30 pm – 13:30 pm (PDT)
Panelists: Tabea De Wille (University of Limerick), Ken Behan (SYSTRAN), Julio Leal, Maxim Khalilov (Glovo)
Moderator: Dave Ruane (XTM International)

Dave Ruane
Digital Content and Partnership Manager
druane@xtm-intl.com
"Word vectors make NLP more available throughout the world"
Natural language processing tools will drive change in language technology in the coming years. Automatic creation of electronic dictionaries, enhanced translation memory lookup, automatic post editing are only some of the current natural language processing (NLP) applications that can considerably speed up and enhance translation quality. At GALA Connected 2021, Dr. Rafał Jaworski, Linguistic AI Expert at XTM International, will speak about the use of word vectors to ensure NLP support for less-resourced languages. He will explain the magic functionality behind word vectors, and how they work by focusing on several official languages of India languages.
"Modern NLP methods are constantly improving their quality but also extend the language coverage," said Dr. Rafał Jaworski, Linguistic AI Expert at XTM International. "Thus, NLP is becoming more available for speakers of less resourced languages. This is all possible thanks to training techniques which do not require the rarest among all language resources – bilingual corpora. Instead, all training is done on monolingual, non-translated text with the use of word vectors and their transformations. You may well say that word vectors make NLP more available throughout the world."
Presentation: Extending NLP Support for Less-Resourced Language with the use of Word Vectors
When: March 25,  10:30 am – 11:00 am (PDT)
Speaker(s): Dr. Rafał Jaworski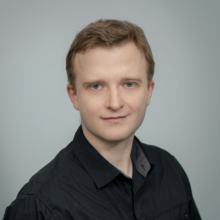 Dr. Rafał Jaworski
Linguistic AI Expert
rjaworski@xtm-intl.com
Meet XTM team at GALA Connected 2021
Nikos Chatzipanagiotou (Account Manager) and Chelsea Nelson (Account Manager) will be present at the event. Talk to them and find out how your company can keep apace with digital transformation using best of breed translation management technology.
Chelsea Nelson
Account Manager
cnelson@xtm-intl.com
Nikos Chatzipanagiotou
Account Manager
nchatzipanagiotou@xtm-intl.com
If you're looking to hear what digital transformation holds for the language industry, be sure not to miss this conversation. We're looking forward to seeing you there soon!
About GALA Connected
GALA Connected 2021 is an online conference from the GALA team attracting language service providers, global content managers, and language technology developers across the globe. The 4-day conference features short talks, panel discussions and interactive KnowledgeFests around industry topics. The topics discussed will include the rise of e-learning, new terms for the new world of remote interpreting, multi-modal interfaces for post-editing, and much more. This year, the event will be held on March 23-25, 2021.