Agility, agility, agility
The increased demand for localized content has resulted in the need to be able to scale and operate at speed. Many companies, realizing this, have tried to find the most efficient way to meet this demand without compromising their brand's voice, tone and, eventually, image. The common denominator for those who have managed to successfully accomplish the above is that they deploy an agile methodology in their localization strategy, and technology which can underpin it.
This technology takes the shape of a composable technology stack, a stack which is made up of best-in-class SaaS solutions that can be plugged in and out when required. Having this setup available gives companies the ability to leverage the best solution for each job at the click of a button, a flexibility that helps them meet evolving and unpredictable business needs.
"I think the demand [for localized content] which is growing fast, is going to keep growing probably faster, but we don't know by how much. For this reason, we're just going to have to build and prepare for agility and flexibility because we just don't know what's around the corner."
Giulia Tarditi
Head of Global Experience | Qualtrics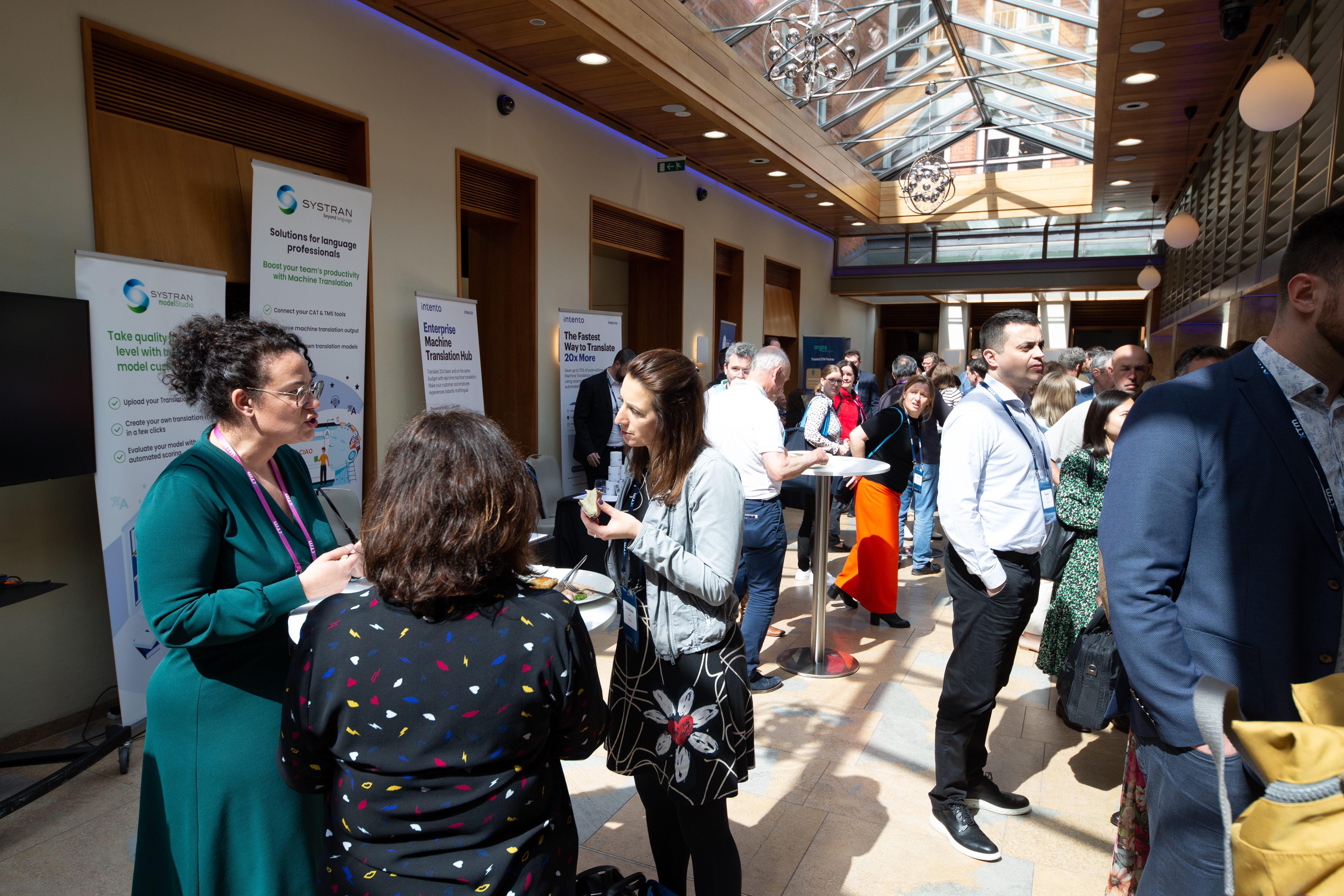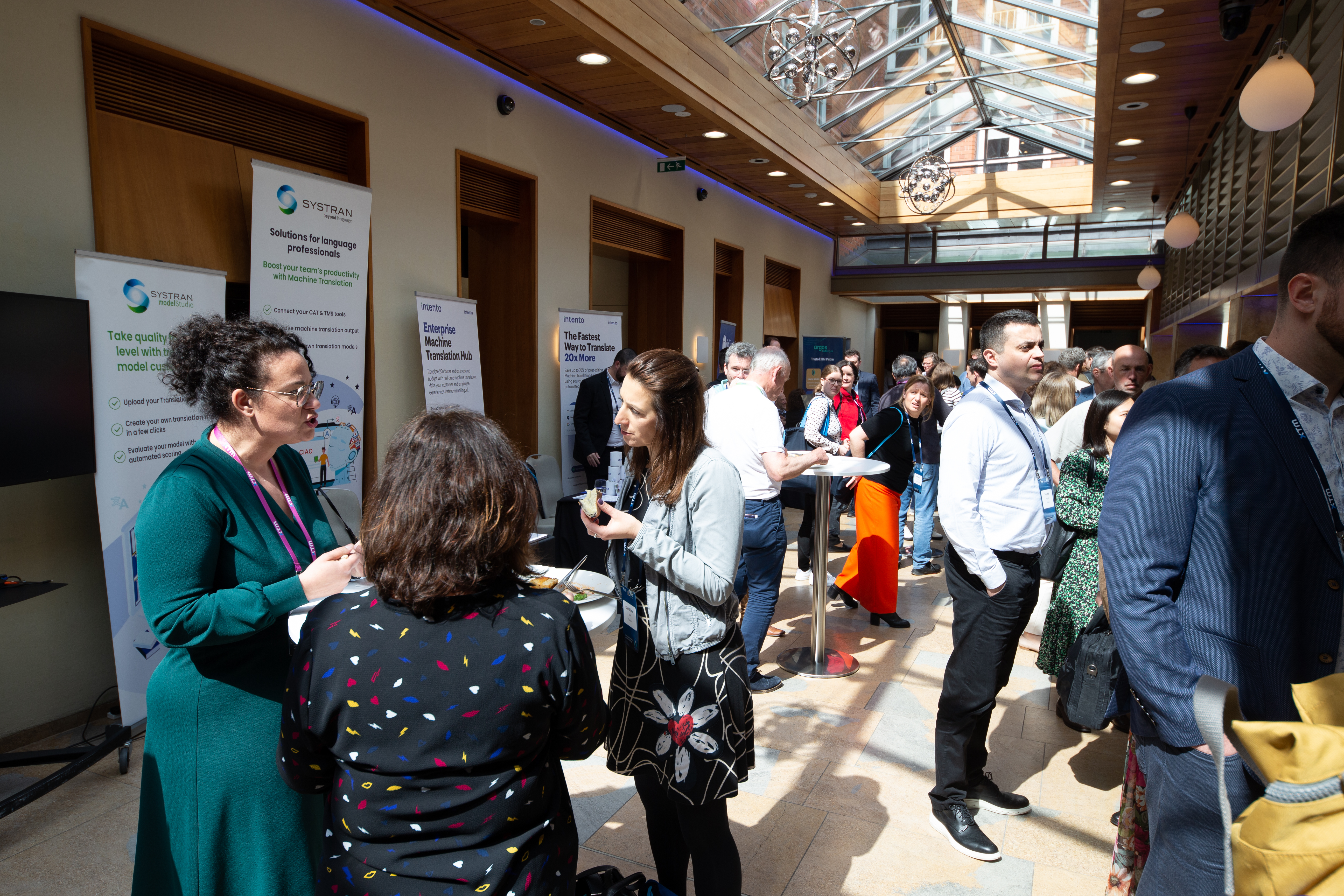 The uncertainty of what is around the corner is coupled with the need to decrease go-to-market times for many companies. Time-to-market has become one of the most important KPIs for companies due the common need to gain or maintain a competitive advantage in their global markets by delivering quality localized content before competitors. Making the localization process faster and more efficient has been a challenge for many companies. Those who have deployed robust connectivity between their content and localization platforms have managed to drive up their localization efficiency and, as a result, shortened their go-to-market times.
Fei Liu, Localization Manager at RS Group, showcased the importance of agility in the localization process during her presentation Create, Connect, Collaborate: "We're launching tens of thousands of products every month to be translated in over 10 languages At this scale, we want to do it quickly and well, and for this we need the right tools and data to make the right decisions. A TMS gives us the platform to define processes, to streamline workflows, to collaborate, to manage and maintain. When you operate at scale, agility in your processes is not a "nice to have" — it's a must."
With the development of large language models and AI-based tools, companies expect that deploying them will make their processes even more agile. However, as we gauged during the event, the deployment of AI technologies still comes with many questions, some of which are starting to be answered.
AI to drive human productivity, not replace it
One of the most common questions we've been hearing about AI, not just at XTM Live, is whether it will end up replacing human jobs and whether human input in tasks will become obsolete.
Bruno Herrmann, expert in global content operations, explained that humans should not be afraid of AI per se but rather see it as a tool to support them. "The best example I can give is what translators are going to become. In the past, translators converted text from one language to another. Now, with AI, their role is going to change dramatically and be much more productive and creative. Translators are actually going to become linguists and expand their skills set and tools as a whole, becoming more experienced in several fields than just mere translation."
Giulia Tarditi also agreed with this notion that AI is not here to replace humans in the language-tech space but rather make them more productive, and encourages everyone to embrace it and not be skeptical of it: "I always tell people who are scared about AI power tools to look at the data and statistics" Tarditi said, "Jobs haven't disappeared. Humans have not stopped translating content. We haven't translated any less as a result of the emergence of large language models".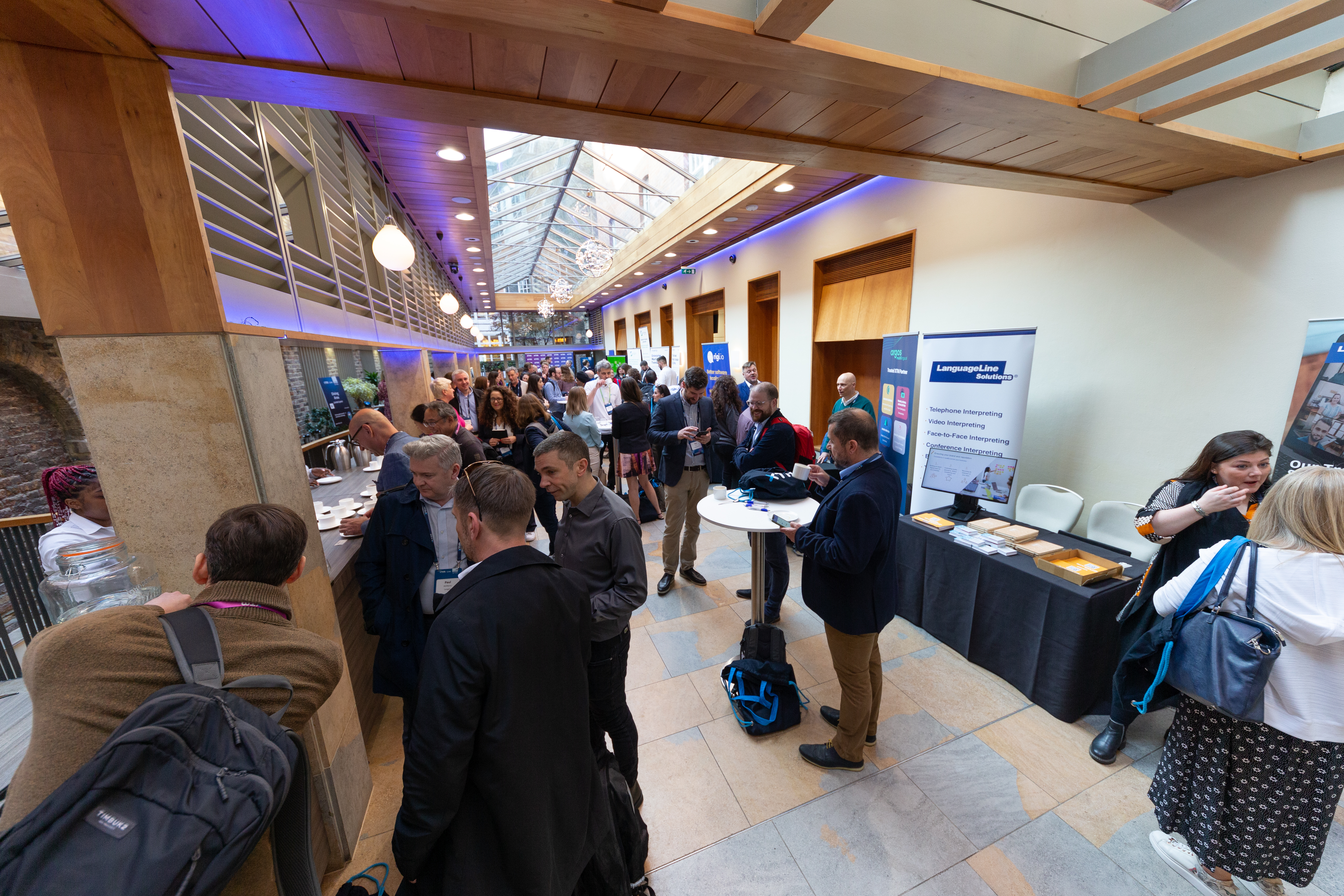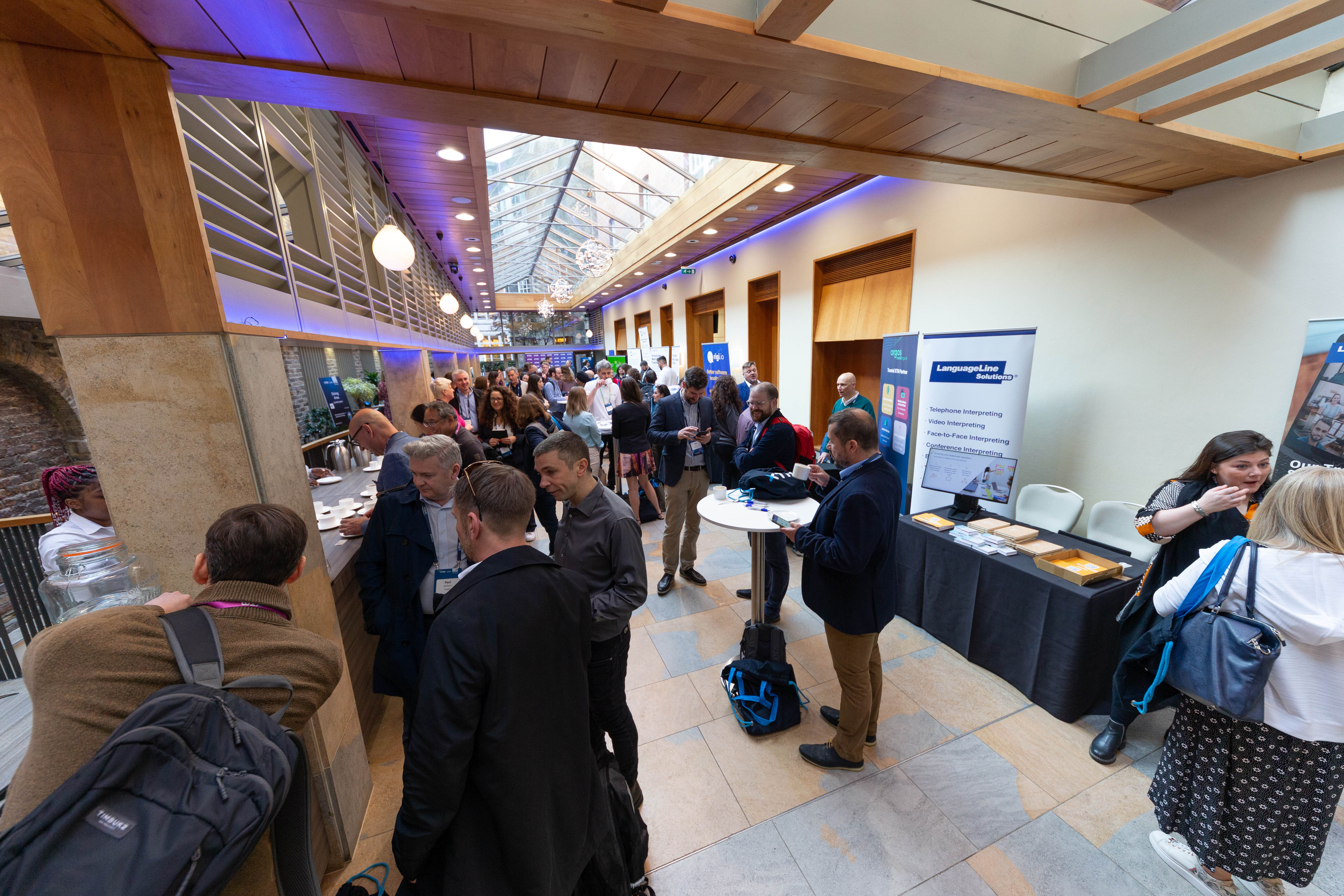 AI is indeed producing more human-like content than ever before, blurring the lines between reality and what not that long ago were futuristic visions. This has led to some people stating that finally there's a computerized tool that will replace humans. When it comes to translation and localization, according to AI Linguistic Expert Rafał Jaworski, this is not the case. "Human input is still very necessary. We are still here to run all these processes and provide human knowledge. GPT can mimic human behavior to some extent but never replace human judgment.". It is quite obvious that AI is going to shake things up considerably, but according to Jaworski it will drive up one thing in particular "I think increased automation in translation tasks is going to be the biggest change. This will enable faster delivery of localized content."
Nevertheless, the use of AI is becoming, or rather has become, essential for companies who wish to drive up their efficiency levels. Being able to leverage it has become a priority for organizations and for tech providers to deliver, as having this technology available in your processes brings many benefits on many levels in the short, mid and long term. For this reason, gaps are starting to exist between companies who are deploying this technology and those who are hesitating to add it to their processes.
Investment in localization technology key to global success
Technology as advanced as this requires a proportional financial investment, and many companies see this investment a "cost", failing to see how localization and all the tools and teams that underpin it is in fact a growth driver rather than an expense. At XTM Live, this topic was addressed in the panel discussion Gearing Up For Success, in which Nimdzi Insights CEO Josef Kubovský clearly explained the perception successful global companies have of localization and investing in it: "The evolution of localization from a secondary service to an essential part of a company's global strategy is a testament to the increasing importance of catering to a global audience in the current business world." Kubovský explained.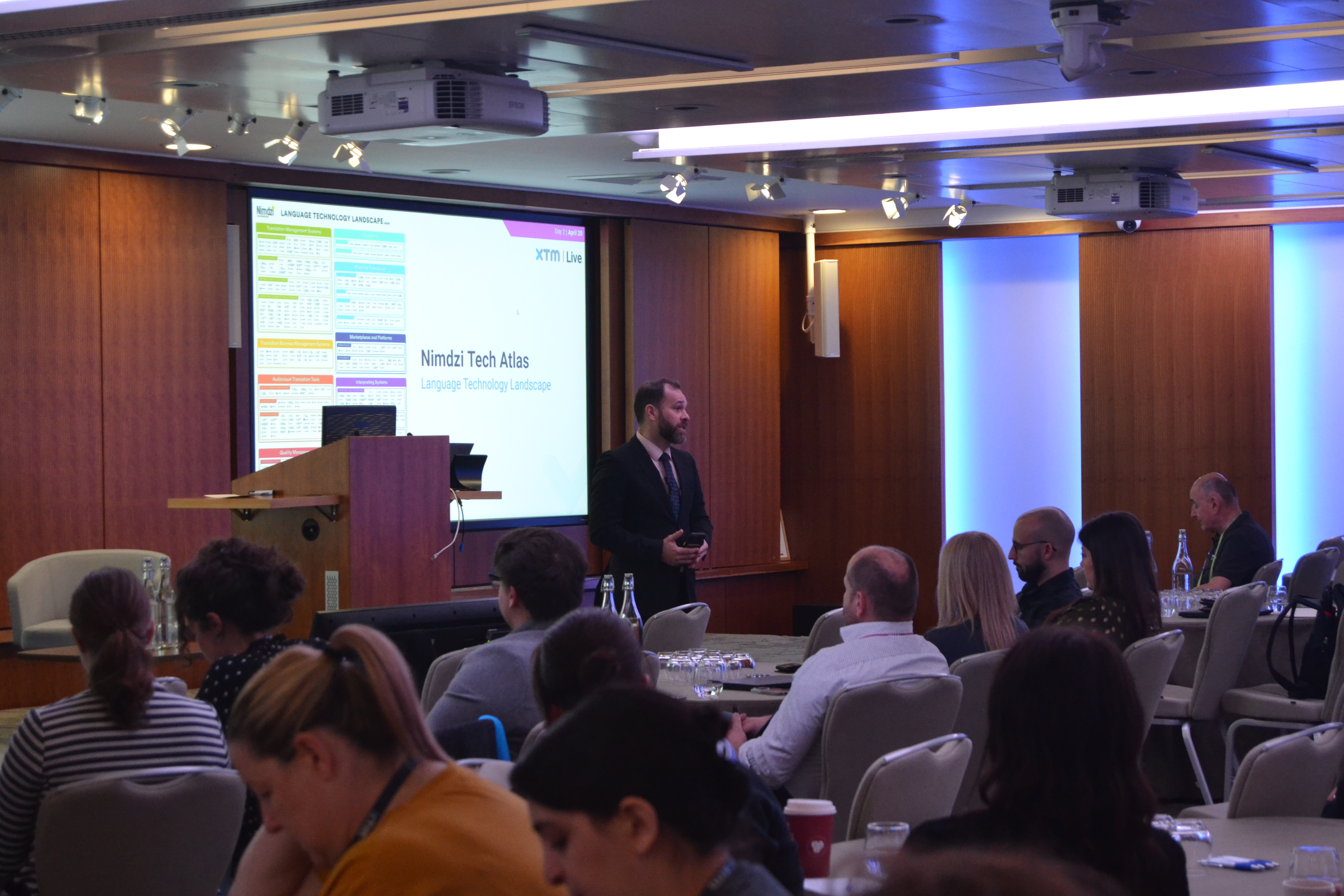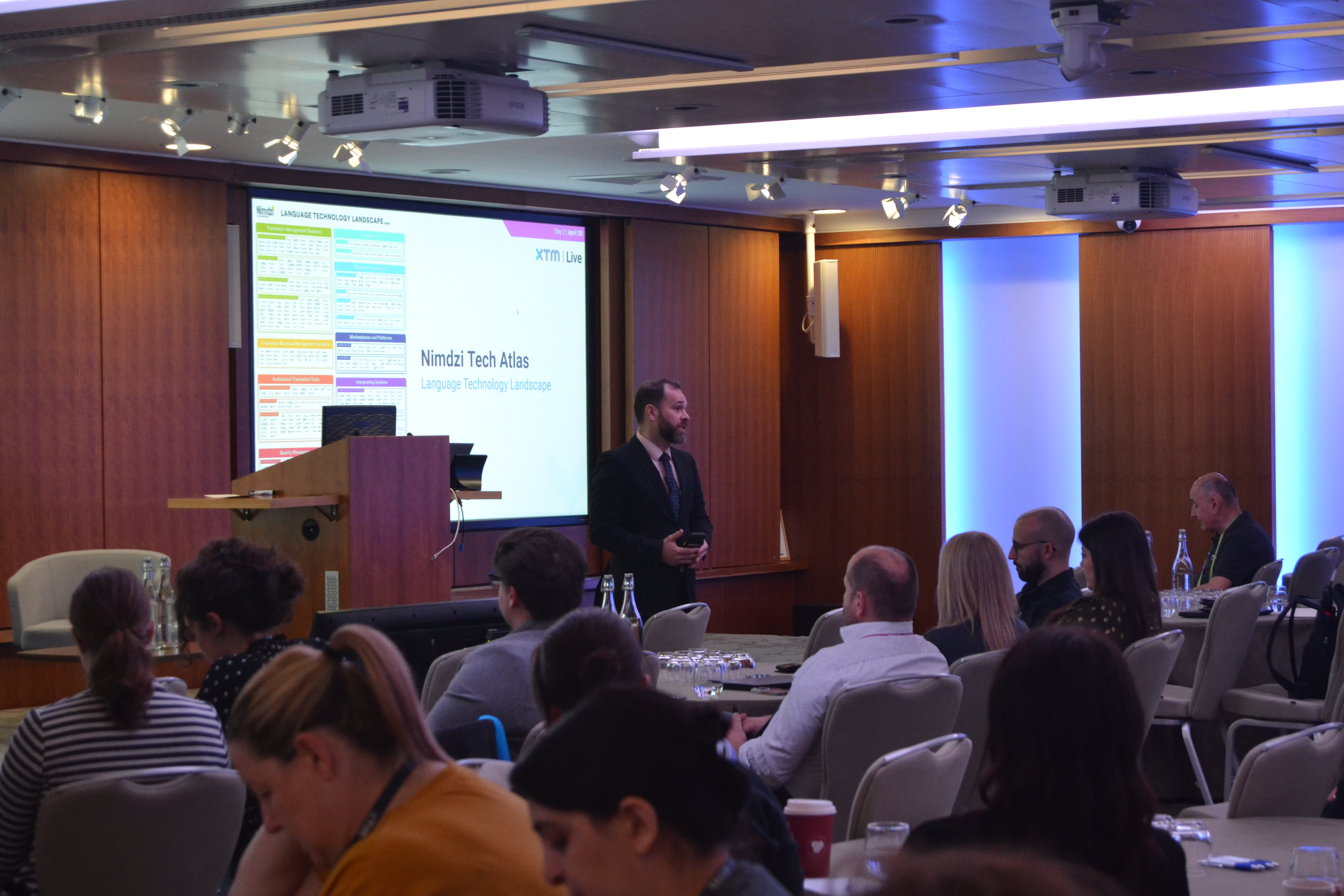 Localization helps you expand your customer base. By catering to customers' language and cultural needs, you make it easier for them to understand and connect with your brand. This leads to customer satisfaction and loyalty, which ultimately results in higher revenue."
Josef Kubovský
CEO at Nimdzi Insights
Investment in localization technology and its benefits are in most cases obvious for most language and localization professionals, but these benefits can sometimes escape company decision-makers, and swaying them to sign off on the purchase of these solutions can sometimes be a challenge. The best way around this is to present a clear case as to why localization should not be perceived as a cost, but rather as something that eventually generates profits. Alison Toon, Senior Analyst at CSA Research, explained how to go about obtaining organizational buy-in: "Data, data, data. Numbers tell the story, and you have to translate that story to the right language for the audience, in this case your company's executive directors, with KPIs that will resonate with them."
We also wanted to dig a bit deeper into the subject and see it from the other perspective: how do companies perceive a tech provider based on the solutions they provide? Does providing the latest technology make them more attractive to customers? Nicola Dorrington, Localization Operations and Excellence Lead at GetYourGuide, has no doubts about it "We want to work with companies that look like they're on the cutting edge and not trying to catch up. That also means that companies who are able and willing to provide a solution or an integration will definitely be more highly regarded than companies that don't". Being able to leverage new technologies will not just provide a competitive advantage to the companies that have access to them but also to the providers who are able to offer them, as the race has begun to see who can provide the best quality solutions before the rest.
As company goals are starting to align in terms of speed and cost-efficiency, the agile methodology is generally widespread. The need for flexibility and doing more with less are priorities we've heard repeatedly in the past few months. In order to achieve this, the right technology solutions need to be identified and deployed. AI will of course play a key role in this. As we've seen, it won't replace humans but rather increase their productivity considerably, and this could be a huge opportunity and advantage for the companies that invest in it earlier rather than being in the "Late Majority".
If you'd like to find out more about the latest trends in the language-technology space, check out our XTM Insights series to find out about best practices and learn some top tips that can help you drive your business growth.