The TAUS DQF has been fully integrated with XTM Cloud solution v10.1. XTM now supports sending both productivity data and quality review results based on the harmonized MQM-DQF error typology. The integration uses the latest DQF API v3.0 which comes with a user management component that allows translators, project managers and customers to have their own views and reports on the TAUS Quality Dashboard.
XTM Cloud LQA and TAUS DQF
The XTM LQA process which can be configured for any step in the XTM workflow can now act as the source of information for the TAUS DQF.
During the LQA workflow step, a QA specialist defines the error type and severity for any issue identified in a segment. This data is immediately sent to TAUS. Project Managers can then analyze Error Annotation charts and reports in the TAUS Quality Dashboard for insights on the vendor performance and remedies for quality issues.
Quality Evaluation
Translation quality evaluation is challenging and often subject to personal subjectivity. Thanks to the XTM LQA and TAUS DQF integration, enterprises can now benefit from enhanced reliability from translation service providers, as well as reducing the time and cost of the quality evaluation process.
XTM and TAUS DQF Tutorial
To learn more about how to integrate your XTM account with TAUS, refer to the following XTM Knowledge base articles:
Click here to read more about the XTM & TAUS integration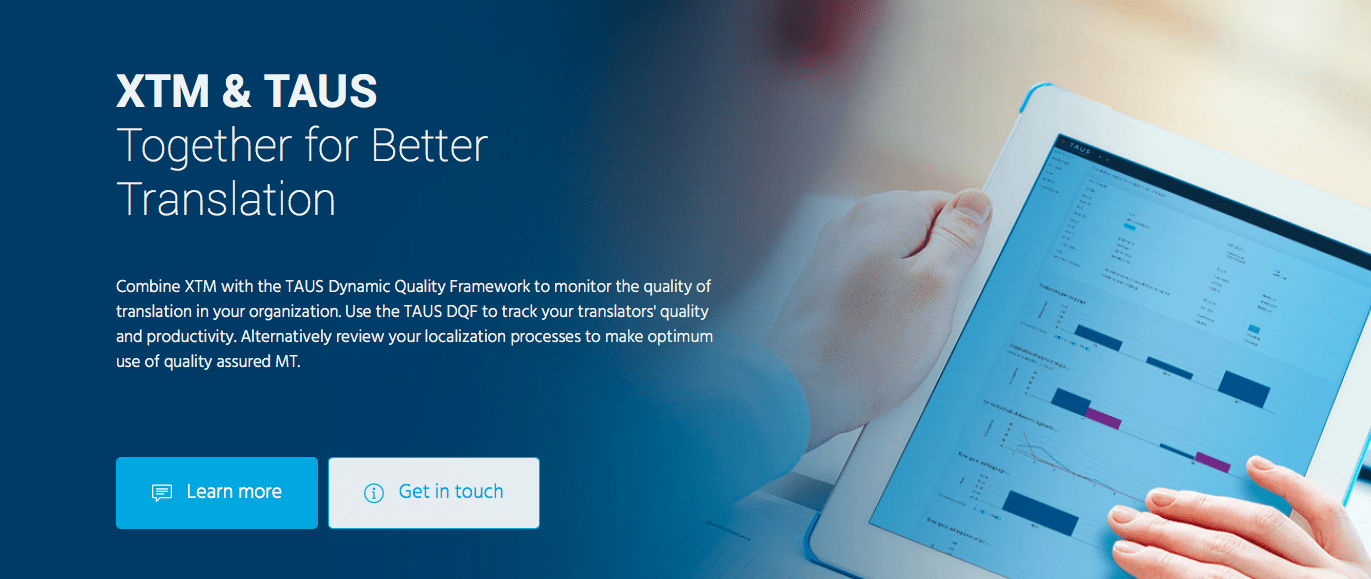 Learn more about TAUS DQF.