This edition of LocWorld, which goes virtual on 28-30 July is focusing on engaging global users and will feature a compelling program packed with thematic sessions, panels, and virtual workshops, interspersed with networking sessions.
The XTM team is very happy to be sponsoring this virtual conference. "XTM International has a proud relationship with the LocWorld conference and organization. We are looking forward to taking part in, and meeting attendees at this first virtual version of #LocWorldWide", said Digital Content and Partnership Manager, Dave Ruane.
XTM will be sharing insights and knowledge at 3 sessions at LocWorldWide.
#1 29th July 10:00 am. The final of the Process Innovation Challenge (PIC), the 8th running of the event, will be hosted by Dave Ruane. During the event, finalists will pitch their ideas to an audience of peers and experts (dragons) to win the Process Innovator of the year. Andrzej Zydroń, our CTO is one of the finalists and he will talk about an AI-enabled innovation, namely automatic bilingual term extraction.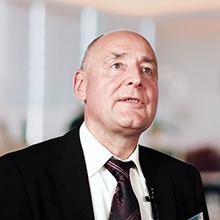 Andrzej Zydroń
CTO
azydron@xtm-intl.com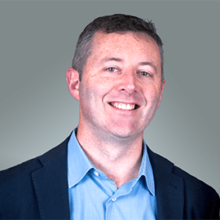 Dave Ruane
Digital Content and Partnership Manager
druane@xtm-intl.com
#2 29th July 12.30 pm. "CARs That Go Fast: Innovation in Computer Aided Technology" is a session which will talk about Computer Aided Review technology, why it is important now, and how it can help groups like Subject Matter Expert reviewers to have a better experience when reviewing content. Sara Basile (Product Manager) and Alex Zekakis (Global Solutions Architect Manager) will show attendees how CAR provides a user-friendly and customizable interface in an easy to access web-based environment which can simplify and accelerate the review process.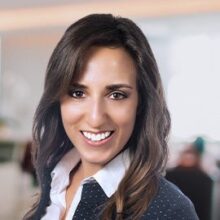 Sara Basile
Product Manager
sbasile@xtm-intl.com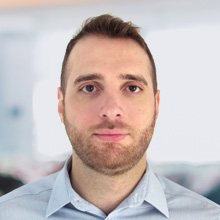 Alex Zekakis
Global Solutions Architect Manager
azekakis@xtm-intl.com
#3 30th of July – 10:45 am – Rafal Jaworski (Linguistic AI Expert) will speak about the automatic placement of inline elements, a brand-new feature that is available to XTM Cloud users. He will explain the rationale behind the functionality – how artificial intelligence can augment what human translators do.
"AI relieves linguists and project managers from the tedious tasks of placing auto-inline elements in the target text. But it's much more than this. I'd like to share a broader message with the audience: AI can help whenever it is a tool in the hands of a human. What I occasionally hear is that people fear AI will replace human translators and project managers. It's not going to happen anytime soon. AI is merely a tool in the hands of a human and it's always going to be this way," said Rafal Jaworski.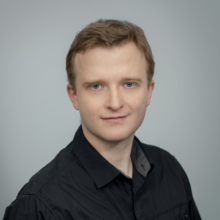 Rafał Jaworski
Linguistic AI Expert
rjaworski@xtm-intl.com
AI and Inter-Language Vector Space: unlocking the secrets of language
From a top-down perspective, Andrzej Zydroń sees artificial intelligence as a productivity driver that massively informs how efficiently linguists and project managers can work. We asked him why AI technologies are important for translators, correctors, and project managers: "It serves as a tool for productivity and quality improvement. The key thing is to take away mundane tasks from individual actors in a translation management system environment – project managers, translators, reviewers, and correctors. We want to eliminate repetitive tasks that computers are much better at doing. If we can define specific decision points as in automating project management activities, automatically selecting translation memories or terminologies for a given product or even translators, we are relieving project managers from uninteresting work and allowing them to concentrate on what's really important."
Artificial intelligence is driving change in the language industry and during the past years, we've observed a rapid move toward incorporating artificial intelligence into enterprise translation and localization. Underpinning our AI efforts is a framework called Inter-Language Vector Space. This is an exciting approach to equivalence probability matching and sets a strong foundation for features like bilingual terminology extraction, which enables the extraction of key terms in 50 languages with up to 90% accuracy. Automatic placement of inline elements is also supported by Inter-Language Vector Space.
Meet Andrzej or Rafał at LocWorldWide42 and start a conversation on how AI can automate your localization process.
Meet XTM at LocWorldWide42
XTM International will have a virtual booth at LocWorldWide42. There you can join one of our meetings to find out more about what is going on with XTM technology, or chat with one of our team members.
David Webb sees LocWorldWide42 as an opportunity to connect with experts and peers "LocWorld is the ever-present conference in the industry which I always look forward to. It provides an opportunity to meet colleagues, friends and network. I will be looking forward to how LocWorld transitions from the physical to the virtual world, and hope it provides us the same opportunity to meet existing and new peers in the industry."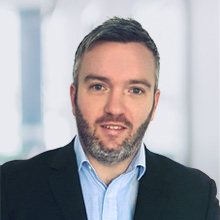 David Webb
Business Development Director
dwebb@xtm-intl.com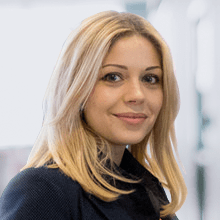 Victoria Allieva
Business Development Manager
valiieva@xtm-intl.com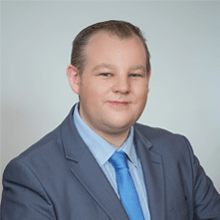 Dominick Kelly
Client Solutions Director
dkelly@xtm-intl.com