Over 100 localization and translation professionals from international enterprises gathered in London on 20-21 May at XTM LIVE, the Translation Technology Summit. The memory of fascinating presentations, impressive keynote speech, inspiring panel discussions, and many informal meetings will stay with us for many months. Here's a quick roundup of the most important moments of the conference.
XTM LIVE day one: How to speak so that people want to listen
The event started with a keynote speech delivered by Julian Treasure, a widely acclaimed sound and communication expert, and a five-time TED speaker. In his speech, Julian demonstrated how to speak powerfully and listen consciously by applying useful tips and real-life examples to everyday communication. Julian's talk met with energetic applause from the audience setting an inspiring tone for the coming presentations.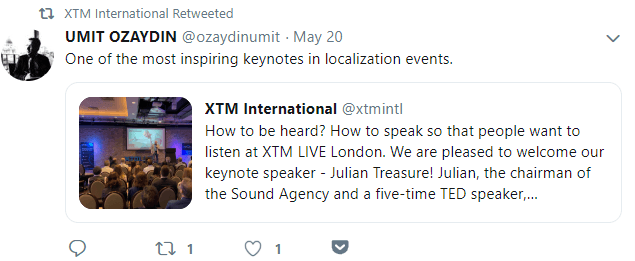 XTM LIVE day one: Exciting roadmap for growth
In between the talks, the audience had a chance to hear about XTM v12, which is scheduled for release in June. Bob Willans, CEO of XTM International, showcased the new, redesigned Editor, to be known as XTM Workbench. During the presentation, participants were shown the revamped features and AI powered automation, all within a clean, user friendly interface. Overall, XTM v12 and the overview of the XTM roadmap sparked the atmosphere of enthusiasm leaving participants excited about the future of XTM.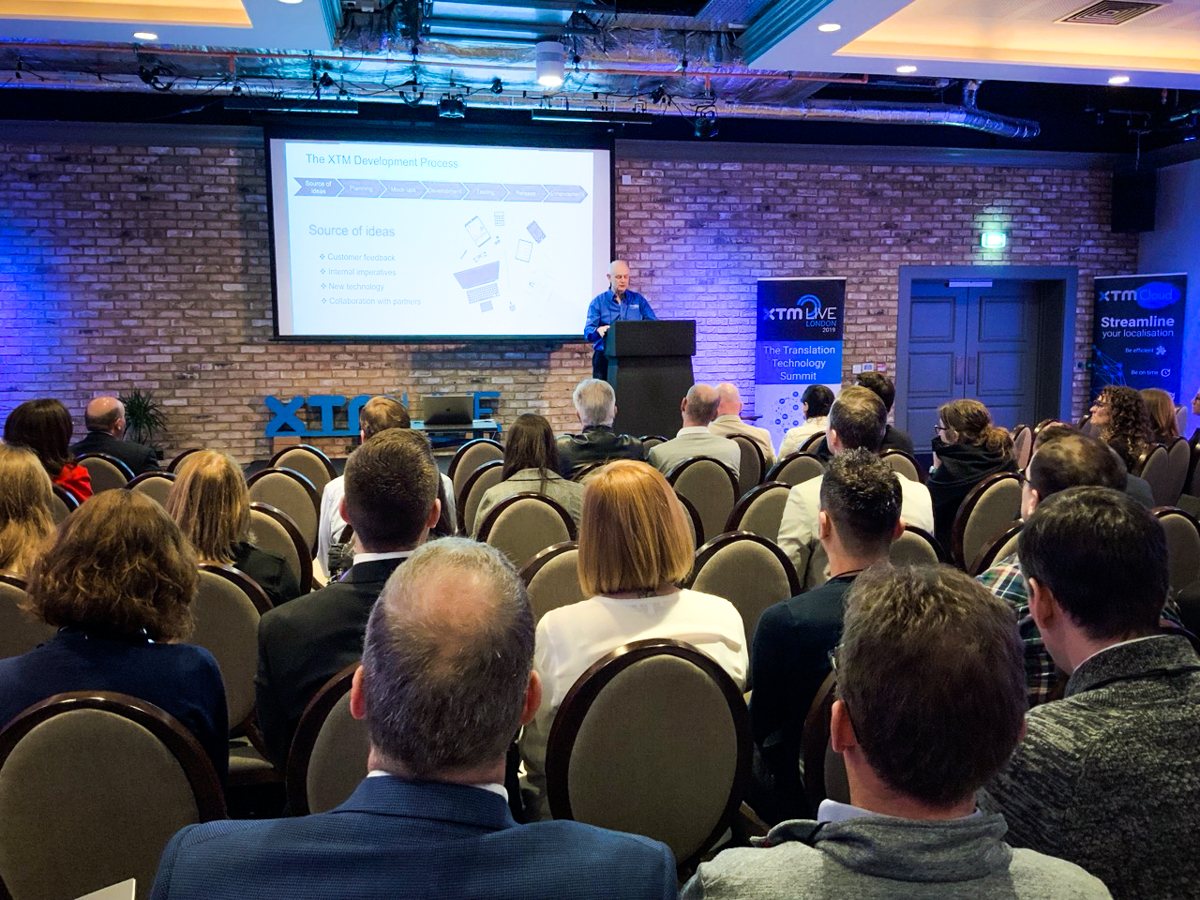 XTM LIVE day one: Riveting, high value talks
Day one abounded with intense learning, exchanging knowledge and experience of the latest advancements in the language industry. Industry professionals from renowned global enterprises shared their experience on a wide range of topics including neural machine translation, post editing, Artificial Intelligence (AI), multilingual digital SEO, continuous delivery in online games, automation, agile product localization, in-context localization, Language Quality Assessment (LQA), as well as translation and l10n quality. In addition, in between the riveting talks, representatives of XTM International and localization experts shared their thoughts on Localization process automation and Measuring translation and localization quality during panel discussions. The panels provided an open forum for sharing experience about how to tackle localization challenges, leading to greater efficiency.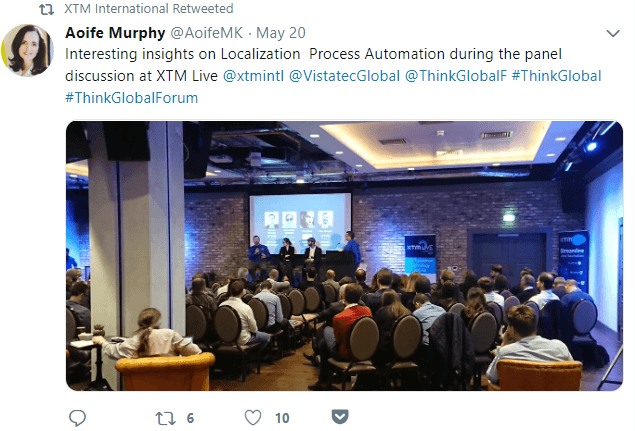 Here's what participants had to say about the event: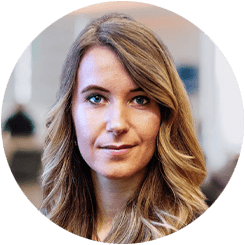 "Good opportunity to share knowledge, experience and vision on L10n tools and workflows among experts from different industries. Up to date news about XTM, MT, Tools and direction of L10n."
Růžena Wegener, BigPoint GmbH
"I not only enjoyed speaking at XTM LIVE but attending the conference was also highly rewarding for me professionally. Featuring top-notch presentations from industry experts, the event is organized exceptionally well and the networking opportunities are outstanding. Two thumbs up all the way!"
Chris Raulf, CEO at Boulder SEO Marketing
XTM LIVE day one: XTM Networking Event
The day one of the conference ended with XTM Networking Event in one of East London's most spectacular venues. It was an excellent opportunity not only to mix and mingle with close friends, colleagues and peers from the industry but also to establish new connections in a casual atmosphere. There's no better occasion to meet your fellow participants, prospects and engage in discussions than during the networking dinner closing day one.
XTM LIVE day two: Hands-on training
On day two of the event, training sessions were divided into two learning tracks: intermediate and advanced. At this time participants eagerly turned to XTM experts for guidance on XTM and expanded their knowledge during break-out sessions. In addition to training sessions, one-on-one sessions served as a great opportunity to get expert advice straight from industry professionals.
"I am delighted that the feedback from delegates about XTM Live – London was so positive. The range of presentations and discussions was exceptional and hopefully there was an opportunity for everyone to learn and exchange ideas. I particularly want to thank our partners for their generous sponsorship of the event and look forward to seeing delegates, speakers and partners at a future XTM Live." said Bob Willans, CEO of XTM International.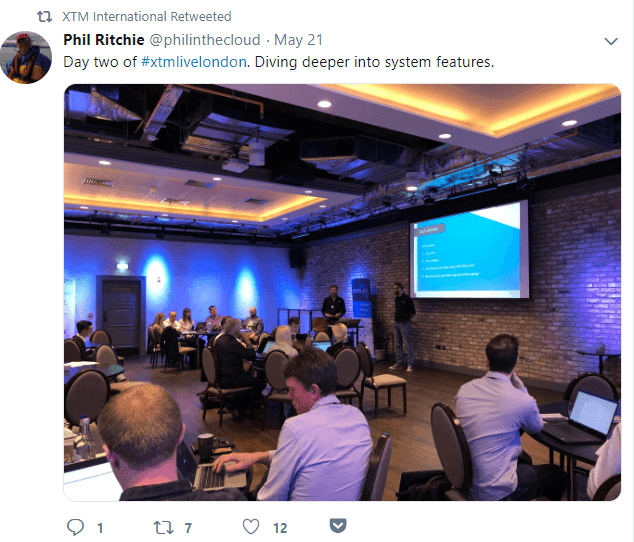 From start to finish, XTM LIVE was a worthwhile and exciting event bringing together professionals from the translation and localization industry to learn, exchange experiences and make new business connections.
On behalf of all the XTM team, we would like to thank all attendees and sponsors – without you, XTM LIVE wouldn't be such a great event. We are also looking to see you at another conference!