The third and latest edition of XTM LIVEStream is over and we would like to thank all attendees, speakers and sponsors for making this a fantastic event. Thank you so much, we had a full house, with attendees from over 20 countries, and it broke our event attendance records. Whether you could make it or not, this recap will give you a flavour of some of the insights shared.
The democratization of AI – "To move forward more quickly, take control of your data"
One of the main themes at the event centered around the application of AI technologies. In his keynote, Dr. Don DePalma took us on a journey to look at how to democratize AI using four technology methods. These four AI enablers are at the intersection of entertainment, mainstream computing and Natural Language Processing (NLP). They include silicon, cloud, data, and software; enterprises need "Silicon to power machine learning, cloud to amplify it, data to train models, software to make it accessible and doable by more people".
As Don pointed out, "Data is the most important in the set of drivers, it is the fuel that generates intelligence; silicon cloud and software are the means."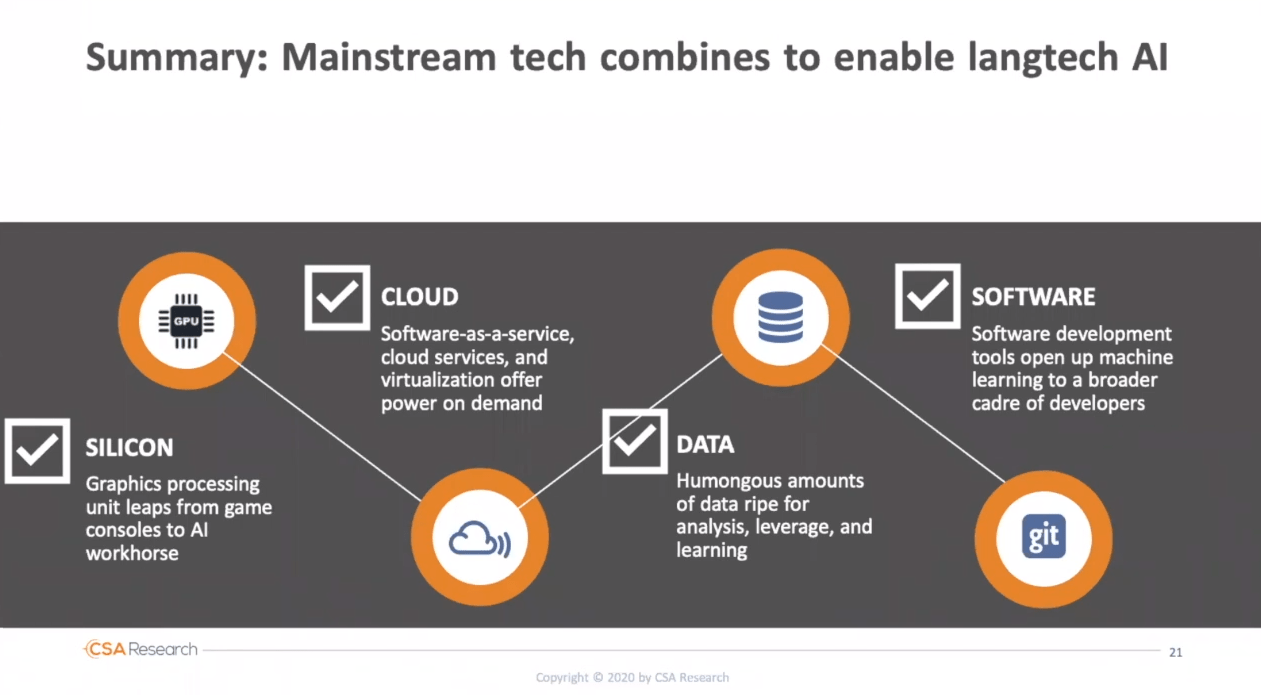 Small data in particular is a key component with making AI more available and affordable for organizations. Having a firm control of your data and leveraging these 4 technologies will help companies successfully navigate the Intelligence Revolution.
"Commoditization of MT"
AI and the Intelligence Revolution was discussed by panelists from SYSTRAN Software, Intento Inc., Ingka Group | IKEA Retail, and XTM International. One main topic was about where the adoption of AI, namely Neural Machine Translation (NMT) sits in the technology adoption lifecycle. Ken Behan noted "Because the quality of NMT has improved so much and is available in many languages, I believe that now we're getting to the commodity stage. I think the pandemic has brought this forward faster than it would have been".
The improved quality of MT output and post-editing has necessitated a change in MT pricing models. "The de-facto standard to the price of MT involvement is still flat discounts, and with both growing AI quality and translators more used to use post-editing, this approach doesn't work well any more," said Konstantin Savenkov (Intento Inc.), "We'll see better models based on the actual MT quality for particular content."
Hybrid teams will become the norm, according to Konstantin, "We foresee that in 5 – 10 years that teams will not be just people using tools, but teams will be models with hybrid teams including human and machine stakeholders, and both will work efficiently and seamlessly".
Inter-language Vector Space – "a next leap forward for the translation industry"?
New technology advancements with Neural Machine Translation has reached a saturation point, a stage where many are eagerly awaiting the next breakthrough technology. Rafał Jaworski (XTM International) claims that magic happens when technology "takes a leap forward", and disrupts the current models – Inter-language Vector Space (ILVS) is a case in point. This NLP AI technology framework matches source words with their target language equivalents, meaning terminology candidates can be detected quickly even if they never existed in a dictionary.
This enables a whole suite of useful and "delightful" AI functionality to be created.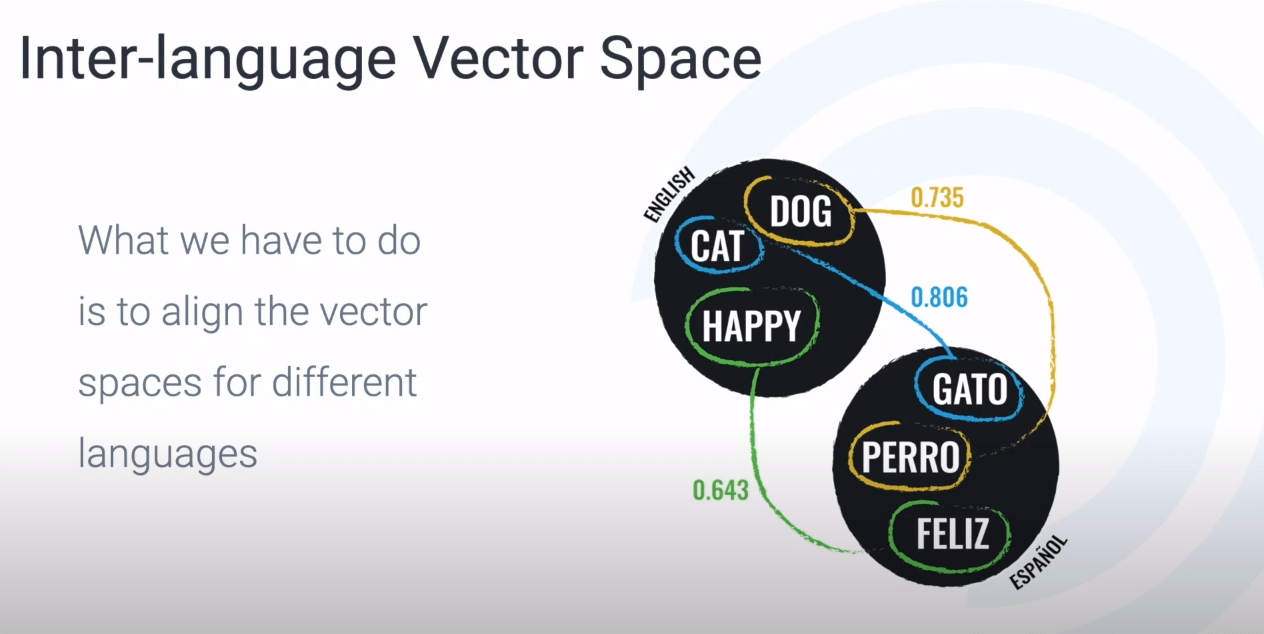 "Working more efficiently, in a simplified way at scale"
Veronica DiMartino (Eventbrite) spoke about how her company successfully automated their support content localization. She focused on the importance of having a reliable translation management tool that streamlines and automates content localization. At Eventbrite implementing automated translation management resulted in decreasing time to market from 3 weeks to 1 week and reducing year-on-year spend by 20%.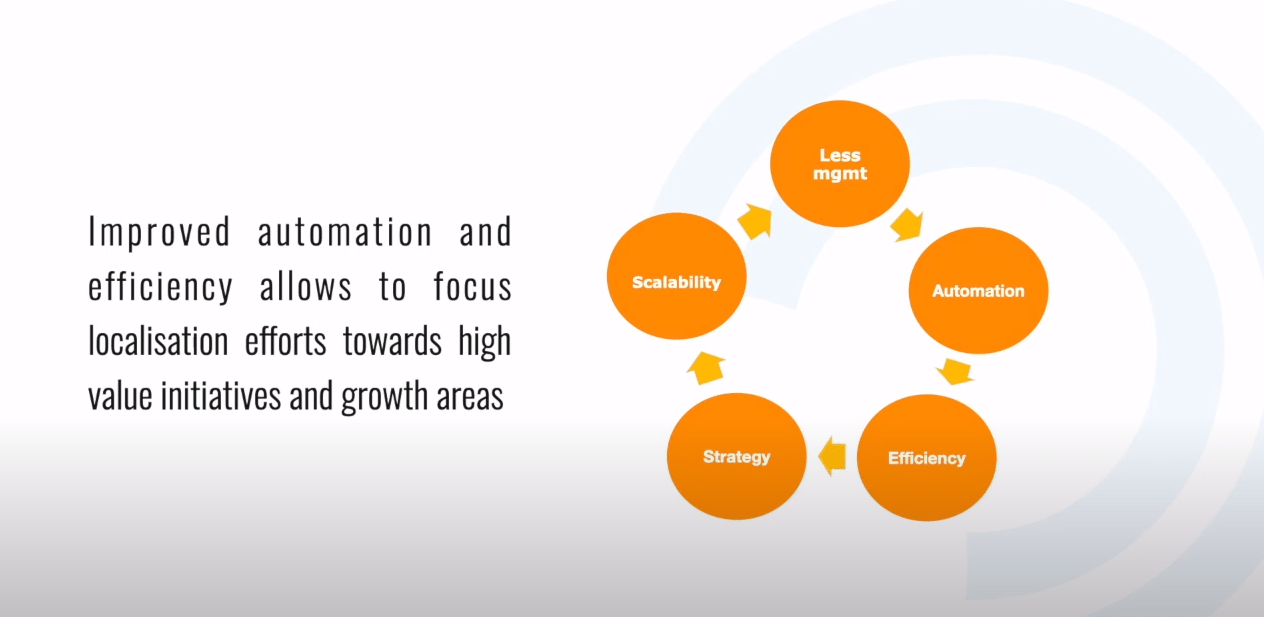 Veronica DiMartino: "Since we automated our localization process, we work in a more scalable and simplified way, which means we can now dedicate the time and effort that we're saving to higher strategy initiatives and growth areas. Our multilingual support platform is being basically automated."
Automation – "complex simplicity"
Although conceptually simple, automation can be complex so it's important to keep things as simple as possible, according to panelists discussing intelligent automation. Asked about some tips and tricks on automation, all panelists unanimously agreed that 'starting simple' with automation is critical for the whole chain to work. Getting buy-in from key stakeholders for automation is critical – spreading stories among ambassadors and allies within a company is important according to Pascale Tremblay from GAP Inc. There are also some traps on the path to automation that you're likely to fall prey to like miscommunication, scarcity of technical resources, and costs.
Alessandra Binazzi (ASICS Digital): "You can actually over automate – you can lose sight of some tasks where you would like to spend extra time on, maybe you want to have human eyes look at it or you do want to have some extra context. When planning automation, take into consideration factors that ultimately contribute to the quality and satisfaction of stakeholders".
Connected terminology – a key in the path to amazing quality
Rocio Gray (Crown Equipment Corporation) told us a success story of how Crown benefited from the connected terminology ecosystem. It's a must-have if you take global user experience seriously, user experience is inextricably linked to content quality and terminology impacts quality to a large degree. Crown found that the vast majority of quality issues (85% of them) come from terminology in one shape or form. One of the lessons that Crown learned during their terminology implementation process is the importance of buy-in from the upper management "Localization does not happen on its own, you have to be connected to the various teams and departments and talk to them, make that terminology ecosystem an actual thing," said Rocio.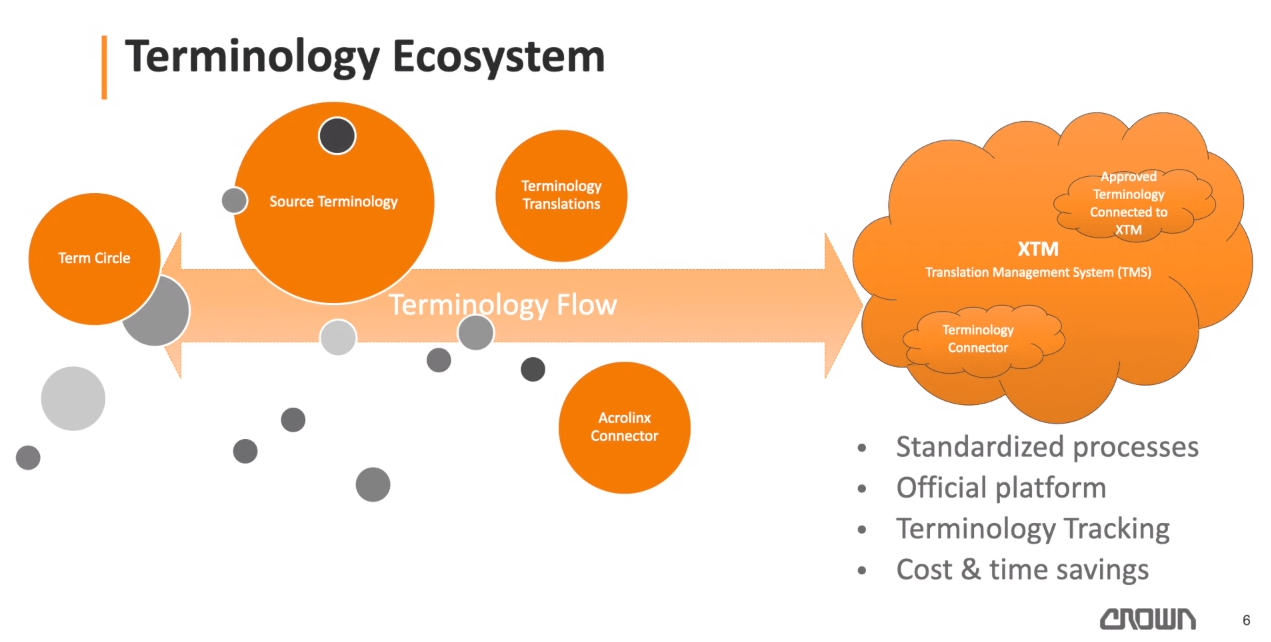 "For marketing teams, localization should be at the forefront, not an afterthought"
Erica Haims of Haims Consulting interviewed by Elizabeth Butters (XTM International) shared tips on how to make business-critical decisions in the digital landscape. According to Erica, critical decisions with respect to localization should be made as early as possible and think about geographies. In digital marketing you bring automation through pseudolocalization – you might QA your marketing and see how this impacts your strategy. With pseudolocalization, you can avoid text vs. design issues which are costly and time-consuming.
Thank you to our sponsors: Amplexor, Contentful, Crownpeak, Intento Inc., IXIASOFT, Lilt, SYSTRAN Software, Vistatec and Women in Localization who supported us along the way – we couldn't have made it without you.








The insightful conversations would not have been possible without our incredible speakers, we'd like to take the opportunity to thank all of the localization leaders from ASICS Digital, Crown Equipment Corporation, CSA Research, Eventbrite, Gap Inc, Haims Consulting, Ingka Group | IKEA Retail, Intento Inc., Lilt and SYSTRAN Software.
XTM LIVEStream was a day of knowledge-sharing with plenty of bite-size insights, and we hope attendees enjoyed the sessions and got some useful insights out of them.
Stay tuned to this blog for upcoming articles about the XTM LIVESteam event.