The Symphony Release: Get In Tune With XTM Cloud 12.8
XTM Cloud 12.8, the Symphony Release, is here. Smart applications of NLP Artificial Intelligence, innovative problem solving and even more links with best-in-class language technologies mark another major step forward for the enterprise clients and language service providers who trust XTM Cloud as their translation management system of choice.
Four movements in the right direction
Sara Basile, XTM Cloud Product Manager, confirms that many of the innovations in the 12.8 release were inspired by client feedback:
As always we're listening to our users, and we have a good ear for what they need to be more successful. Like all great symphonies, XTM Cloud 12.8 has four movements – Selectivity, Productivity, Connectivity and Intelligent Simplicity – and each one is a movement in the right direction.
Selectivity
The Symphony Release opens with the Selectivity Movement. Sometimes you need a filter to block out unnecessary noise and allow you to focus on what matters. Filter templates in XTM Cloud 12.8 enable you to include the content you need to translate and exclude the content you don't. Regular Expressions, introduced as a QA feature in XTM Cloud 12.7, now form part of the Filter templates in 12.8.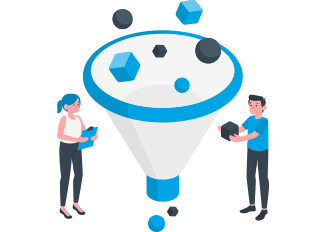 Emoticons are now preserved as untranslatable words in bilingual term extraction and alignment files, making these universally recognizable visual triggers available for any target audience.
The Bilingual Term Extraction process now includes statistical filtering of different terminology options, so the most likely options – the best Term Candidates – are automatically selected for each target language.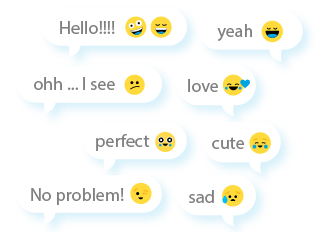 New Weighted Word Count (WWC) functionality gives Project Managers precise information on how much work is required from Linguists to complete a project. This enables more informed allocation of translation resources and more accurate estimates of project delivery timescales. Calculations that take into account internal repetitions and different levels of matches against Translation Memory in a source text can drastically reduce the number of words that need to be translated from scratch, and bring equally drastic reductions in translation time and costs.
Read more about Filter templates and other examples of selectivity in XTM Cloud 12.8
Productivity
Our clients are busy people, and they understand the value of continuous localization gains. The Productivity Movement focuses on efficiencies that will help you get more work done, more quickly and to a higher quality standard.
XTM Cloud 12.8 enables you to make bulk updates to multiple projects with one click of a button. Batch operations are a major time saver, enabling you to quickly change a project due date, workflow start or finish date or PM assignment. Busy professionals who previously needed to painstakingly amend small but important details of dozens or even hundreds of projects one at a time can now complete the task with a single swift action, even for projects whose manager hasn't yet been assigned. A PM with a stack of new projects on their desk needs to get started without delay. This one-click solution enables them to do just that.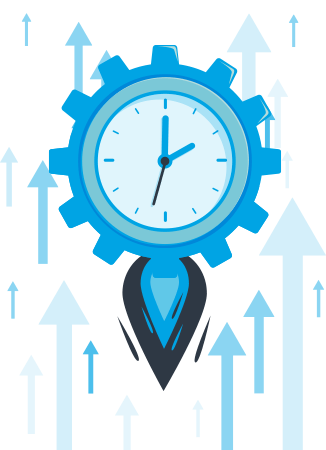 Visual Mode is now available for Microsoft Word and PDF files, enabling Linguists to see a translation through the eyes of its target audience so they can work faster and more efficiently towards a clearly defined goal. When translating a marketing message, for example, the linguist will see their choices appear in the target language in real time, side by side with the source text, and will get an immediate feel for its suitability and persuasiveness. It's the definition of instant feedback.
The Grammar Checker we've added to the QA mechanism gives you another layer of automatic scrutiny, ensuring that the basic building blocks of language are firmly in place, and that speed is always balanced with control.
Improved Text Decoration now makes terminology easily discernible within a source segment in XTM Workbench. A line of text can be difficult to pick out, and the simple mechanism of, for example, making it bold can focus the linguist's attention and save their time.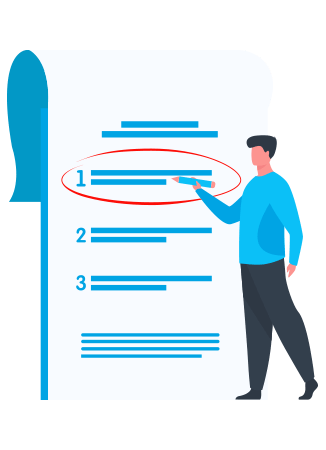 AI-enhanced Translation Memory has been added to this release. This is a unique functionality brought to you by XTM and SYSTRAN which means that mid-level fuzzy matches work with the MT engine to produce an accurate MT match.
The Symphony Release brings XTM's DeepL integration to a new level, adding 13 languages to the DeepL MT engine. In addition, the 290 million speakers of Malay (Jawi) around the world are now able to translate content to and from their language of choice.
XTM Cloud's integration with TermWeb from Interverbum offers users a direct link to market-leading terminology management software. This integration has been strengthened, and XTM Workbench now supports terminology variants from TermWeb. Different modes of expression can now be translated automatically.
We've added a visual prompt to the XTM Cloud Project list that makes it clear which target files have and haven't been generated, so potential problems are flagged up immediately.
Read more about Visual Mode and other examples of productivity in XTM Cloud 12.8
Connectivity
With the Connectivity Movement, XTM Cloud 12.8 harmonizes with even more best in class providers for your benefit. We offer you an Interconnected Localization Network, so your message can be refined, translated and shared equally persuasively in Berlin, Beijing or Buenos Aires.
Symphony Release enhancements include:
XTM Connect for Git for easier updates in continuous projects
XTM Connect for Marketo Engage We've started a new chapter in our partnership with Marketo by upgrading our connector to work with Marketo Engage, a new marketing automation software that lasers in on buyer preferences.
XTM Connect for Adobe Experience Manager The Symphony Release delivers an improved internal storing mechanism in backend for projects coming from AEM. Put simply, content flows smoothly between systems even if Adobe Experience Manager needs to be shut down and restarted.
Five new REST API methods for greater connectivity with third party systems.
We've also added a new connector for Kentico Kontent. With XTM Connect for Kentico you can begin the localization process as soon as your content is ready and have completed translations imported to your CMS as part of a single, uninterrupted workflow.
The Symphony Release brings together the most innovative, client-focused technology providers. We're working in harmony for your benefit.
Read more about XTM Connect for Adobe Experience Manager and other aspects of connectivity in XTM Cloud 12.8
Intelligent Simplicity
At XTM International we don't over-complicate problems. We prefer to focus on solutions, and the simpler we can make them, the better. The Symphony Release delivers Intelligent Simplicity at every stage.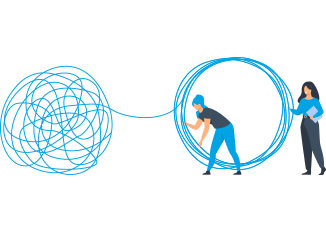 The Weighted Token Levenshtein is a string metric that measures the difference between two language sequences. It delivers more accurate metrics and makes fuller use of existing material in the Translation Memory, so content can be re-used and time and money saved.
Transcreation projects often need approval from numerous stakeholders. Even those who aren't directly involved in the process can now review progress with a real-time view of translation and back-translation side by side in extended PDF tables.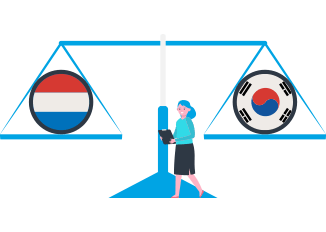 It's been said that music is found in the space between notes. Whitespace Characters occupy space in your content but aren't visible characters. Should they be included in your translatable content? We think that should be your choice, and XTM Cloud 12.8 gives it to you. When strings including Whitespace Characters are part of a TM import, some systems trim the strings when generating the translation target file, removing Whitespace Characters from the beginning and end. XTM Cloud 12.8 makes a full configuration when we add the source file, giving us the option of keeping or removing leading and trailing whitespace characters, as well as keeping or removing whitespace characters within the segment. It's the difference between cutting the strings of a violin and delicately tuning it.
Looking for a guiding light to what's new in this release? The light bulb icon in the upper right corner of the XTM Cloud UI now highlights updates in 12.8. For a bite-sized overview of new product features and enhancements, just follow the light!
Read more about processing of Whitespace characters and other aspects of Intelligent Simplicity in XTM Cloud 12.8
XTM Cloud 12.8. The Symphony Release.
Because you don't have to play every note. Just the right ones.