Headquartered in Boston, USA, GoTo is a software as a service (SaaS) provider of cloud-based remote work tools for collaboration and IT management. The company was founded in 2003 as LogMeIn Inc., then rebranded as GoTo in February 2022.
Today, GoTo gives people and businesses the tools they need to work effectively and securely from anywhere, from communications products to remote IT support. The 10-person localization team is responsible for localizing the company's website, product UI, marketing, training and partner-related content.
Some GoTo products are localized into as many as 40 different languages, with the top 6 languages being Brazilian Portuguese, French, German, Italian, Spanish and Dutch.


The localization team wanted a translation management system (TMS) that would meet the company's complex localization needs. The hunt for a new system began.
One of the key requirements for the TMS was to integrate with Sitecore, which GoTo used for their user interface and website, so that they could automate as much of the localization process as possible, saving time, reducing manual work, and cutting costs.
The chosen system needed to provide
Easy coordination with LSPs, ensuring seamless coordination with vendors

Ability to add role-specific types of users to the system, keeping admins in control

Automations provided by tailored workflows, automatically moving projects forward

Integrations with machine translation and existing systems, especially Sitecore, GoTo's CMS of choice

Efficient management of translation memories, enabling more leveraged content and cutting costs as previous translations are leveraged

Ability to streamline the localization process from inception through to launch using a single platform that centralized everything related to localization
GoTo is pleased with their choice. They appreciate that XTM Cloud is a very mature system, is easy to use and manage and provides a lot of integration with machine translation and other systems. Being hosted in the cloud also meant it was easier for GoTo to set up.
The documentation provided by XTM Cloud is very detailed, with the comprehensive user manual making life easier for GoTo's localization team by giving them the ability to find answers to their questions quickly. And when they do need extra support, they know they can rely on XTM to help.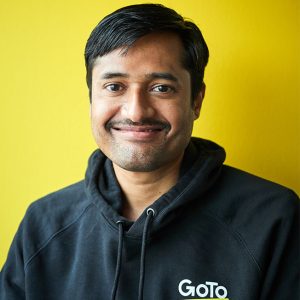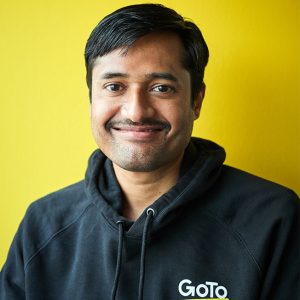 One of the things I love about XTM Cloud is the support team. They are truly amazing. Huge thanks to them, as well as the solution architect team. They are always helpful and quick to resolve our support tickets."
Deepak Nagabhushana
Staff Localization Project Manager, GoTo
Mature system created by localization specialists, able to offer a reliable and robust solution, and the expert support that comes with it

Intuitive user interface with clear modules which make the TMS easy to navigate

Easy to manage, as admins can customize the platform using configurations to ensure it works for them

Integrates easily with language service providers which ensures tasks can easily be assigned to the right user

Numerous machine translation integration options, but also the ability to add your own MT, as GoTo did to be able to use Kanta

Integrations with other systems including TermWeb and Sitecore for GoTo, enabling them to work faster and leverage existing assets

Detailed user manual which includes all the answers GoTo may need, ensuring the information is always available without requiring support help
A Custom Connector
The XTM team built a custom analysis template that automatically extracts content from Sitecore, turning Java output into translatable files that GoTo's linguists can easily work from. Once translated, the target files are automatically converted into the original format and uploaded back into the system, ready to go live.
To get this perfect Sitecore integration off the ground, GoTo worked very closely with XTM's customer success team and solutions architects. They still maintain regular contact and appreciate that the XTM team is always very responsive and happy to help answer questions or resolve issues.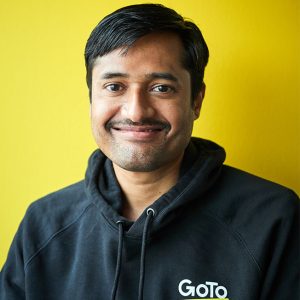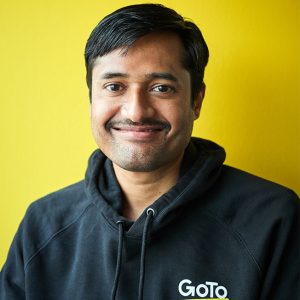 XTM Cloud helped us automate a lot of web marketing manual tasks and efforts using XTM Connect for Sitecore. One of the delightful functionalities of XTM is its custom analysis templates, which can extract content from any complex source file format, like Java, send it for translation and then convert it back to its original format upon completion of the work."
Deepak Nagabhushana
Staff Localization Project Manager, GoTo
GoTo has come to rely on XTM Cloud's user account management features, template management, connectors, and integrations with machine translation, terminology management and language service providers.
XTM Connect means users can work easily and efficiently from their chosen interface, whether that's Sitecore or another system. Linguists are able to see their work in context thanks to the in-context previews, meaning they can produce better translations. Processes are automated, saving many hours of manual work and cutting costs. And because the connector supports continuous localization, the localization team can be confident the content being localized is always up to date.
Based on the success of the Sitecore connector, GoTo is now testing out the integration with GitLab, which has the potential to boost their localization efficiency even further.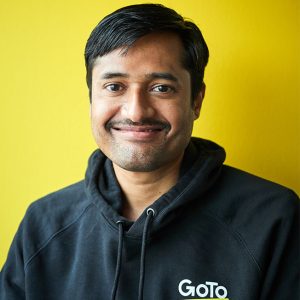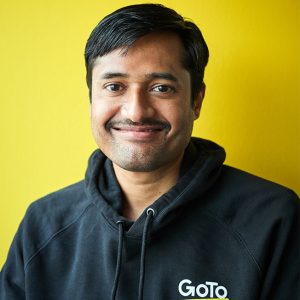 What truly makes a difference is the people and their commitment to supporting their customers. The XTM team was able to go out of their way to create a tailored solution for us, and we're looking at introducing even more automation in the future. The fact that they are localization experts makes a big difference as they truly understand our needs."
Deepak Nagabhushana
Staff Localization Project Manager, GoTo
GoTo also applauds XTM's commitment to continually improving the system. Since starting to use XTM Cloud in 2017, they've noticed regular development, with new features and functionalities being released every quarter, including improvements to the user interface, the platform itself and the Sitecore connector. They've seen it become more user-friendly and have benefited from the many technical enhancements – it's now even faster to send content for translation, and the connection between the systems is always improving and becoming more powerful.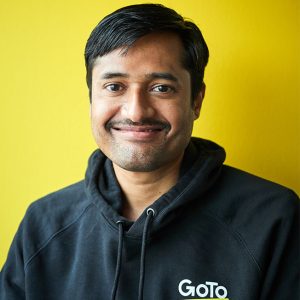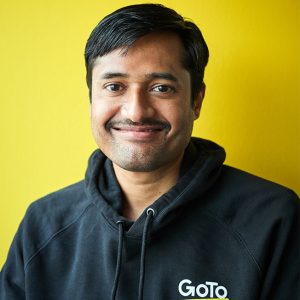 Although we are looking into implementing measuring tools, thanks to XTM Cloud we have seen an increase in the speed of our project creation, as well as better productivity due to automation, reduction in manual work and improved processes overall."
Deepak Nagabhushana
Staff Localization Project Manager, GoTo
GoTo has reaped the rewards of using XTM Cloud
Projects are created faster

Localization processes are improved

Turnaround times are slashed

Localization spend is reduced