Acolad is a global leader in content and language solutions. Its mission is to support companies in every industry to scale across markets and enable growth through cutting-edge technology and localization expertise.
Established in 1993, the group is present in 25 countries across Europe, North America and Asia, with over 2,500 employees supported by a network of 20,000+ linguists around the world.

Acolad was dependent on offline CAT tools with local translation assets and policies, which proved restrictive when trying to scale and integrate external tools. This led to the repetition of some tasks when it came to deploying licenses and upgrades. With content stored locally rather than in a way that was accessible to everyone, bottlenecks appeared in relation to how often that content could be reused. A new system was needed to enable a cross-team collaborative approach and to lay the groundwork for sharing best practices across those teams and departments.
For Acolad to be best placed to help companies scale their content and reach new markets, they needed to move from local solutions to global tools which could be shared with their teams, external vendors, and clients. As the business expanded and new entities joined the Acolad group, the need for a new system to enable business-wide collaboration kept growing. Optimizing internal processes through connectivity between Acolad's tools and CAT tools was key.
Acolad introduced XTM Cloud to their localization program, since it offered an online solution that both integrated into existing systems and provided automation through a well-designed architecture of presets and templates. Improved automation and integration allowed Acolad to move away from several tasks, helping achieve a faster time-to-market thanks to simpler and more reliable processes with a high level of control and traceability.
With clients putting huge emphasis on compliance, the access rights security offered by XTM allows Acolad to enforce their need-to-know policy, ensuring that potentially sensitive information is kept safe and secure. It means a lot to Acolad's clients to know that their content is in safe hands.
XTM Cloud also offered Acolad a global online solution with a powerful workflow engine that was highly user-friendly, providing unrivaled traceability and memory-tagging capabilities. The unique preview features allow translators and reviewers to see what the document looks like in real time, while the templates mean teams can automate projects and replicate the same setup for future documents at the click of a button.
XTM Cloud was rolled out to several project managers, linguists, technical leads and support members internally, equating to hundreds of people. Acolad has also shared this tool with vendors and customers, allowing them to future-proof their business and centralize all their language resources in one place, removing manual task management and saving teams time.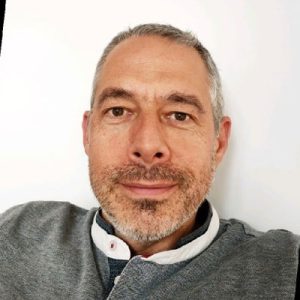 XTM Cloud forms a big global ecosystem of seamlessly connected accounts to which thousands of users connect daily. Overall, the result is better quality with fewer resources."
Vincent Rigal
CAT Tools Products Owner, Acolad
The system has led to a vastly more efficient and simplified translation process. Where appropriate, manual task management has been replaced by automation. The diagrams below show the simplification of the workflow thanks to the introduction of XTM Cloud, with Acolad's steps in blue, vendors' steps in gray and client-reviewer steps in green.
One of the major benefits of this new approach is that users are efficiently centralized on a single platform, with tool training, support needs and common processes being implemented as assets. The benefits have really been noticed by the production team, with project management tasks now much easier to manage. Handovers within and between teams are now smoother, particularly when working across multiple countries and time zones – a vital aspect for a global language services company.
As Acolad has continued to make the most of XTM Cloud's capabilities, other useful functions such as advanced translation memory (TM) tagging and the ability to use complex sets of rules to leverage content while complying with highly demanding customer requirements have come to the fore. This results in a better end product for clients, with these tools combining to allow for a greater focus on quality.
Being able to keep track of performance is also vital for Acolad, to make sure that they can meet—and exceed—expectations in service level agreements with clients. XTM Cloud means performance can be monitored and improved in a much more responsive way. That data is crucial in informing where teams should focus to deliver ever-improving services to clients.
XTM Cloud has allowed Acolad to:
Cut down the risk of human error

Foster stronger cross-team and cross-entity collaboration
Overall, the implementation of XTM Cloud has allowed Acolad to switch to  more efficient work processes based on automation. The time saved allows production teams to spend more time perfecting content rather than being tied up with processes. Communication has been made clearer, no matter where teams are based, and the ability to leverage content and apply rules means teams can comply with highly complex customer demands while reducing the potential for human error. XTM Cloud has allowed Acolad to transition to a global localization ecosystem where information is shared seamlessly and in real time.