Allround Services is a language service agency based in Munich, Germany. Specializing in translation and interpreting, they collaborate with globally renowned companies as well as small businesses.
Their goal is to deliver high-quality translations tailored to the needs of their diverse range of clients, including legal, finance, pharmacy, defense, market research, catering, marketing, IT, insurance, and others.
Allround Service provides both large volume translations with tight schedules as well as manual translations for niche sectors or certified translations.

Allround Services relied on email exchanges to manage translation assignments and files. If a customer assigned a multi-lingual project – let us assume 20 language pairs – they had to send the text via e-mail to 20 linguists and 20 reviewers and received the same number of emails back.  This manual process resulted in inefficiencies, delays, increased costs, and challenges in maintaining consistent terminology, wording, and style.
They were also unable to leverage previously translated content through translation memories, making their process inefficient and costly as they couldn't offer discounts on repeated translated content to their customers. Additionally, monitoring larger projects became incredibly challenging. Recognizing the need for a Translation Management System (TMS), they began searching for the right one.
Allround Service key challenges:
Manual processes based on email exchanges and repetitive tasks, leading to delays
Inability to leverage previously translated content and guarantee consistency in terminology
Difficulties effectively monitoring bigger localization projects and keeping track of progress
In their search for a TMS, they discovered XTM Cloud, which stood out due to its user-friendly interface, cost-effectiveness, and the ability for freelancers to log in directly.
These features allowed for centralized project management, streamlined workflow automation, and the creation of extensive translation memories (TMs) and terminology databases.
It also enabled them to automate the process further by sending purchase orders directly from XTM Cloud.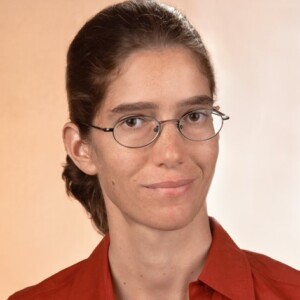 When we started looking for a TMS, XTM Cloud stood out because it made it possible and easy for all our freelancers to work on a single, centralized platform. A major benefit for us is that freelancers can log in directly to the interface. This enables us to monitor progress, and after the completion of a job, we can easily allocate that license to another vendor. This makes my daily tasks a lot easier, and I can focus on other value-added tasks.''
Elisabeth Feulner
Project Manager at Allround Service
Allround Service's requirements
Project Management: Project creation, filter templates, project templates, evaluation, workflows

Pricing: Rate cards, estimates

Translation Process: CAT tool, filters, alternative translations, integration with machine translation

TM and Terminology Management: Import and export of TM and terminology, alignment, term extraction
Since implementing XTM Cloud, Allround Service has experienced significant positive changes in its translation processes.
Workflow automation has streamlined project allocation for linguists, while project managers can closely monitor progress.
The use of TMs and centralized terminology has ensured consistency and reduced costs in long-term projects. Incorporating previous content into complex projects has become more manageable.
Additionally, features such as filter templates, rate cards, and integrated machine translation have further improved efficiency.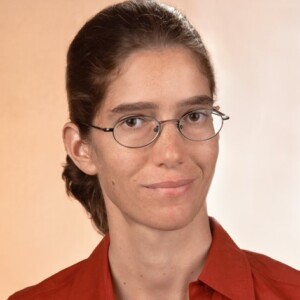 Since implementing XTM Cloud, the volume of translated words for our most frequent language pairs has increased by approximately 10%. This wouldn't have been possible without all the added automation a TMS provides.''
Elisabeth Feulner
Project Manager at Allround Service
Key Advantages of XTM Cloud for Allround Services:
Centralized Project Management: XTM Cloud allows for simplified project creation, filtering templates, evaluation, and workflow management, resulting in improved overall productivity.

Enhanced Cost Efficiency: The implementation of TMs and automated workflows has led to cost reductions of 5-10% compared to previous projects.

Consistent Translations: XTM Cloud's centralized language assets ensure translation consistency across various projects, leading to higher quality outputs and client satisfaction.

Streamlined Communication: Allround Services can allocate tasks and simultaneously send purchase orders to freelancers, enhancing collaboration efficiency and project organization.

Terminology Management: XTM Cloud enables clients to manage their own terminology, ensuring consistency and facilitating smooth communication.
Allround Services now tracks metrics and Key Performance Indicators (KPIs) using XTM Cloud. They extract and evaluate the distribution of translated words per language and measure freelancers' performance.
This data allows them to assess productivity, speed, and the overall efficiency and quality of their translation processes. They use the data for their recruiting process to assess how many linguists they might need for the different language pairs. Previously, they tracked the number of words translated per language based on statistics from their enterprise management system.
In summary, the adoption of XTM Cloud has revolutionized Allround Service's translation workflows. With streamlined project management, improved consistency, and cost savings, they continue to provide high-quality language services to their global clientele.
XTM Cloud has become an essential tool for their translation team, ensuring efficient and reliable delivery of translation projects across a wide range of professional domains.