FARFETCH is a British-Portuguese online luxury retail platform that sells fashion and beauty products from over 600 boutiques and 1,000 brands to customers in over 190 countries and territories.
The company was founded in 2007 by José Neves as an e-commerce marketplace, but has evolved significantly since. The FARFETCH Group now includes fashion and services companies operating both online and in person. And it's drawn on its technology and localization expertise to help grow other fashion brands, establishing an entirely new revenue stream.
Today, FARFETCH's localization team delivers approximately 2.5 billion words of localized content a year across 15 languages, from brand and marketing content, UX copy and customer service content, to B2B content localization services for partner brands.

As a global fashion brand, FARFETCH needed to localize consumer-facing content like their product catalog for each of their target markets.
For this, they were using an out-of-date localization model that was manual, tedious and time-consuming. The content to be localized was created in Word documents or Excel files and emailed around to linguists. The localized files were then used to manually create pages, newsletters and articles in the relevant languages.
Meanwhile, the company was growing quickly. It started targeting new markets and operating in more languages. They also saw an opportunity to position themselves as content-localization consultants, drawing on their expertise to help other fashion brands sell their products and grow their businesses.
The localization team soon realized they would benefit from implementing a translation management system (TMS). They started researching the various options on the market and went through a few months of testing different tools. They chose XTM Cloud for its impressive flexibility, which they felt would enable them to improve localization productivity and meet their expansion goals.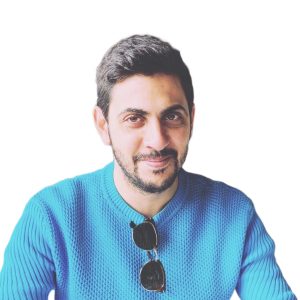 Our strategy is to build the foundation for world-class localization services, producing brand- and customer-driven content, led by decentralized language experts and powered by AI."
Alex Katsambas
Senior Head of Localization Services, FARFETCH.
How Farfetch used XTM Cloud
By using the powerful translation memory and glossary tools and implementing QA checks, they improved translation consistency and ensured they adhered to the brand voice, resulting in higher-quality content.

Connecting their neural machine translation (NMT) engine to XTM improved their productivity. They started delivering localization projects faster and at a lower cost.

Centralizing all localization projects enabled them to get a clear view and understanding of workloads, giving project managers full visibility of progress and enabling them to deliver on time.

Giving their language leads greater visibility of each team member's progress and workload has enabled FARFETCH to implement a continuous improvement process of localization. Now, corrections and feedback are shared automatically, without project managers having to send corrected documents back and forth.
After implementing XTM Cloud, the localization team noticed a significant improvement in both localization quality and productivity, and within a year it had become indispensable to their day-to-day work.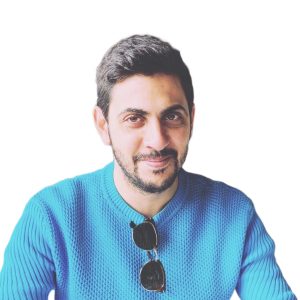 One of the things that sets us apart is that, from the get-go, we wanted to use technology to give our team back time. Rather than simply aiming to reduce costs and resources, we kept the same number of staff, and said 'Here's two hours of your day that you would normally be spending on repetitive tasks. Use it to focus on optimization instead."
Alex Katsambas
Senior Head of Localization Services, FARFETCH.
In fact, not only did XTM Cloud enable FARFETCH to establish solid foundations to improve their own localization services; it enabled them to commercialize them. The localization team realized they could package and sell these services to other brands. And they made use of XTM Cloud's functionalities to help them provide the same high level of service to these external clients as to internal FARFETCH clients.
FARFETCH now offers white-labelling solutions to some 40 B2B clients through FARFETCH Platform Solutions (FPS), giving them the opportunity to use their established technology and processes as well as to build websites and communicate with customers.
FARFETCH's content needs to be just as high quality as the luxury products they sell. And as a company providing services to other fashion brands, their service needs to be as efficient as possible. Therefore the improvements in localization quality and productivity brought about by the implementation of XTM Cloud were absolutely key.
In fact, simply applying a translation memory to the localization of FARFETCH's product catalog has seen them reduce their localization spend by up to 25%. And as they harness AI and implement neural machine translation across almost all content types, localization costs will continue to go down.
In addition, by centralizing localization processes and providing better oversight into project progress and linguist workloads, XTM Cloud has enabled FARFETCH's localization teams to set and meet deadlines more accurately. This has markedly improved their reputation; they now always deliver on time and are seen as highly dependable.
By being purposeful about the use of tools and technology, and reallocating the time saved, FARFETCH staff have been able to focus more on market research and optimizing the quality of their content. In other words, they've used technology to support their people and improve quality, rather than simply cutting costs.
When it comes to external clients, localization has become a sellable service. FARFETCH now works with 40 different FPS clients, and this entirely new revenue stream goes a long way towards meeting the company's growth goals. Demand for their services has continued to grow, with the localization team localizing 420,000 items, 200 campaigns and 500 marketing newsletters into 15 languages in the second half of 2021 alone.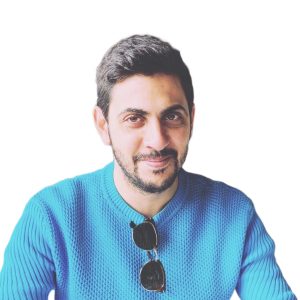 There's no way we could be running the same operations today if we didn't have the right tech stack in place."
Alex Katsambas
Senior Head of Localization Services, FARFETCH.