Klook is a world-leading travel and leisure platform. Founded in 2014, Klook enables users around the world to find joy with the best experiences – anytime, anywhere. With attractions, tours, food & dining, transport and SIM cards, to name a few, Klook inspires curiosity and adventure.
From its initial base in Hong Kong, within a year Klook gained a foothold in 21 destinations in Asia, and set up regional offices in Shenzhen, Taipei and Singapore. What's more, Klook had partnered with more than 3,000 travel activities providers. 2018 saw Klook become a $1 billion company, and further expansion in 2019 saw new offices in Amsterdam, Barcelona, and London. Up until this point, Klook had no translation management system.
By the time Klook relaunched its brand in March 2022, aiming "to inspire and enable more moments of joy" with a fresh new icon, typography and artwork, the company did have a translation management system. Painting with a new palette of colors, Klook presented a vibrant picture of a diverse global customer base, and with XTM Cloud in place the company was equipped with the language technology to speak persuasively to every one of those customers.


With resource management at a premium at the dawn of the 2020s, as external factors including the impact of the COVID-19 pandemic took its toll on the travel and hospitality sectors, Klook diversified into new services. Branching into car rentals, staycations and cruises enabled business growth at a time when established revenue streams were under threat. Similar agility was required in the company's software systems. In order to best manage their global content requirements, it became clear that Klook needed to address three challenges; gain increased flexibility to manage shifts of direction, have the ability to scale volumes quickly when needed, and ensure there was full transparency for all stakeholders at all times.
The flexibility to manage customizations and configurations was identified as a key driver. With linguists often facing an urgent need to work simultaneously on different projects for the same customers, the ability to assign multiple workflows within the same customer record was also recognized as a requirement, with customizable workflows also required as new content types and review processes were added.

The need for scalability was clear; a market leading travel service aiming to emerge strongly from a period of economic difficulty had to be able to scale translation up and down according to customer needs. This was no easy task. Another challenge lay in being able to manage spend and have immediate visibility of costs for all markets. Advanced process automation was also needed to enable Klook to operate quickly when agile decisions about turning on markets were made.

Not having transparency, in the form of data visibility and access, was a particular challenge for an employer with a decentralized workforce. Klook wanted to be able to give different groups of linguists a different task list. If, for example, in-house translators had visibility on projects assigned to external vendors and were able to claim those projects for themselves, it would be possible to allocate language resources with confidence and keep track of who was doing what. Klook wanted transparency, confidentiality and order.
For XTM International, having a client with a clear picture of the challenges they wanted to solve, much of it focused on the customer experience, meant solution identification was straightforward. In the words of Content Operations Director Martina Pancot: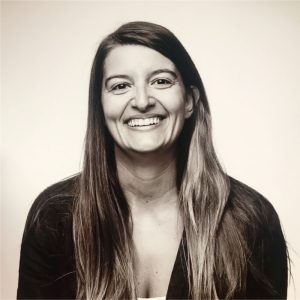 Our priority has always been the customer experience. After proudly telling Klook customers that the world was theirs to explore, the first promise we needed to keep to them was a global digital content experience that was smooth and enjoyable to navigate, in any language. We needed a language technology partner that understood and enabled that, and a flexible solution that integrated seamlessly with our own in-house systems."
Martina Pancot
Content Operations Director, Klook
XTM's first step to enabling this flexibility was to implement Klook's new system quickly, to a tight client schedule. With a multitude of configuration options and flexible workflows, XTM Cloud was tailored to Klook's needs. Translation Memory migration and TMX engineering (moving previous translation memories to the new TMS) by the XTM Xperts team guaranteed seamless metadata migration. Terminology migration was completed with the minimum of fuss. API coaching from XTM's API specialists enabled swift integration mapping, which in turn delivered greater process automation. Rapid onboarding of Klook's internal linguists was delivered through dedicated XTM Xpert support. Customized Klook content parsing for JavaScript Object Notation with metadata display for linguists in the XTM Workbench added another layer of integration and reliability.
During solution mapping, Klook explained that their content was spread across a number of different systems. XTM was able to bring them together, delivering connectivity with content creation and management systems through seamless and trouble-free integrations with, among others, Contentful, WordPress, BitBucket, MySQL and REST API, Figma and Google Drive. A company rebrand, originally planned to coincide with the Tokyo Olympics, proposed to bring joy back into the world through travel and new experiences. Delayed to allow users to recover from lockdown restrictions, Klook's new message – "exploring your world of joy" and "using a new palette of colors" – was given meaning for millions when the rebrand was launched in March 2022.
As volumes increase, XTM Cloud runs at the same speed and efficiency, with different users able to work simultaneously in editing mode with no overlap or confusion. Increasing work volumes also has no additional costs to Klook, no matter how much volume they need to produce. XTM Cloud enables Klook to manage a high volume of large projects with multiple files simultaneously translated into different languages. This has enabled Klook to  increase their localization output when they need to, without worrying about it or seeing costs spiraling upwards.
Klook project stakeholders have swift access to all the information they need to complete their designated tasks, and nothing more, so project resources can be allocated with certainty. Klook now has full data visibility over customers, finance, resources and projects, and the ability to leverage data for time and cost savings. XTM Cloud delivers the transparency Klook was looking for through a platform designed to offer every line of costing and resourcing data needed to make informed business decisions. With no hidden charges, and a vendor neutral system that encourages use of the most suitable and cost-effective language service provider for any given project, Klook have the flexibility to choose where they want to go while having all localization clearly visible and firmly under their control.
A new localization management team at Klook has invigorated the brand with the aid of a translation management system that enables flexible, scalable end-to-end localization for multiple vertical markets and content types, with swift, easy access to data.
A brand relaunch in March 2022 has seen customers engaged by a picture painted in a new palette of colors, with each image expertly tailored to its regional audience. After a period of confinement, Klook sensed that people were searching for new sights and sounds, and wanted to recapture the excitement of new experiences. The new brand identity, accompanied by new interactive online elements, is already having the desired effect. In words, pictures and vibrant colors, Klook is giving us back the joy of travel.