RS Group have been providing product technologies and solutions to industrial customers for the last 80 years, allowing them to "make amazing happen for a better world". Aiming to create a more sustainable world through education and innovative solutions, RS Group are a global omni-channel solutions partner for customers and suppliers who are involved in designing, building or maintaining industrial equipment and facilities.
Stocking more than 500,000 industrial and electronic products from over 2,500 leading suppliers, RS Group allow more than one million customers to achieve their goals while saving time and money.
Operating in more than 32 countries, RS Group use multiple trading channels to provide their customers with value-added products, shipping more than 50,000 parcels a day.


As a global company, RS Group releases new products every day, creating a daily need for a large amount of content to be translated into several languages. RS Group views localization as crucial, as it helps them make sure their products are accessible and searchable by their customers around the world.
Without a translation management system (TMS), RS Group were unable to leverage what they had already translated, creating the potential for inconsistent translations and confusion around the correct terminology to use. Considering the large amount of content to be translated, this lack of centralized resources was adding a considerable amount of time to the translation process and increasing costs.
It was difficult for the localization teams to establish a single source of truth without a centralized system, leading to staff members having to search through their emails, attach multiple spreadsheets and double-check everything to ensure they were using the most up-to-date version. It also meant the need to manually manage file transfers between different systems, creating the risk of duplication and human error, and ultimately causing considerable delays to their time-to-market.
RS Group were finding the translation process was:
Taking longer than needed
Incurring additional costs
Increasing the potential for inconsistency, duplication and human error
All these issues were preventing RS Group from being able to produce consistent translations on the scale required in order to provide the same level of support to their global customers.
RS Group's key challenges:
Too many manual steps leading to slow turnaround times
Additional costs due to inconsistent translations
Human errors due to linguists working off the wrong file
To address these problems, RS Group implemented XTM Cloud into their localization program. This centralized TMS provided the localization team with a single source of truth, accessible to every team member and ensuring the latest terminology updates all remain in one place and previous translations can be leveraged through translation memories. This considerably reduced confusion and frustration for team members, as they now had all the information they needed in a single place.
RS Group's new localization process is already evolving with their needs. An integration to their new product information system (PIM) is in progress, which will enable them to manage their translation process from a single platform, automating all manual and repetitive tasks even more. The use of this connector will become key as it will enable XTM Cloud to seamlessly integrate with their new PIM platform. RS Group releases new product updates every day, so this connectivity will have a huge impact on manual work performed daily, freeing up time for their content managers to focus on more productive tasks.
The end result allows RS Group to:
Reduce the number of manual steps required when sending files for translations via emails or other communication tools

Maximize the use of existing translations using translation memories stored in the Translation Management System

Focus on productive tasks rather than repetitive ones by removing the need for manual tasks which get automatically done using workflows

Ensure consistency via a single source of truth and access to a term-base which highlights approved or forbidden terms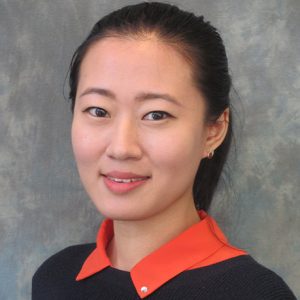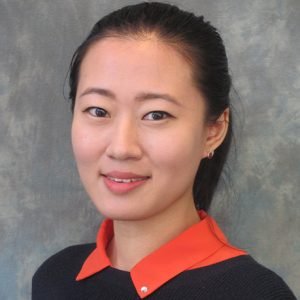 Connectors really are an efficiency booster. They save time and energy and reduce human error where we would have to manually manage certain files or create projects. We can't wait to start using it!"
Fei Liu
Localization manager at RS Group
Introducing XTM Cloud has had a hugely positive effect on RS Group's translation and localization process. The ability to leverage existing translations and create a single source of truth have all contributed to improved content consistency and time savings. This has also led to lower localization spend, as the ability to leverage existing translations means content is not needlessly translated and charged again. Plus, repetitive tasks will be automated using a connector with the upcoming PIM integration.
XTM Cloud has also led the localization team to carry out a more consistent approach to translation as all the data and previous translations exist on a single platform. This allows the team to use this knowledge to avoid multiple translations of the same term and be confident that everyone has access to the most up to date information. This results in a more consistent brand voice for RS Group in every country they operate in, strengthening their reputation as a leading expert in the fields they work in.
The use of a PIM connector will remove the need for the localization team to manually manage file transfers between different content systems. Instead, they will be able to automate standard, repetitive tasks, increasing the team's efficiency and allowing them to publish localized content faster than ever before. Removing these manual steps will also reduce human error, which can occur when managing certain files or creating new projects.
Thanks to XTM Cloud, RS Group have been able to work toward finding an optimal balance between human ingenuity and Intelligent Automatization. Using this approach, RS Group are using technology to enhance their processes, rather than have it hinder them, allowing them to focus on tasks which add value and efficiency to their program.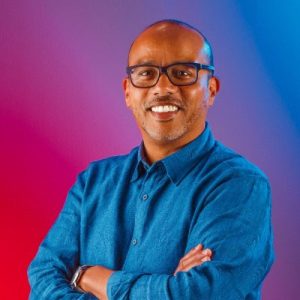 With XTM Cloud, we can now offer all customers across the world the same level of support and access to every new product we launch more quickly while reducing costs and errors, and ensuring consistency across all content."
Dominic Pemberton
VP of Content at RS Group