XTM Connect: Contentstack
Contentstack is a headless content management platform that allows developers and content managers to create and manage content simultaneously and independently, to create websites and applications quickly.
XTM Connect for Contentstack enables you to easily integrate the two platforms together to automate the creation of localized content and reach your target markets.
Why use XTM Connect for Contentstack?
Seamless integration
Easily manage your localization projects and localized content without having to leave Contentstack.
Full transparency
Check project progress in real time and make updates, such as adding languages or changing due dates.
Smart automation
Send content to XTM Cloud and get translated content sent back straight to your CMS, without having to lift a finger.
Get XTM Connect for Contentstack
Bring multilingual campaigns to any market with minimum manual interaction with XTM Connect for Contentstack.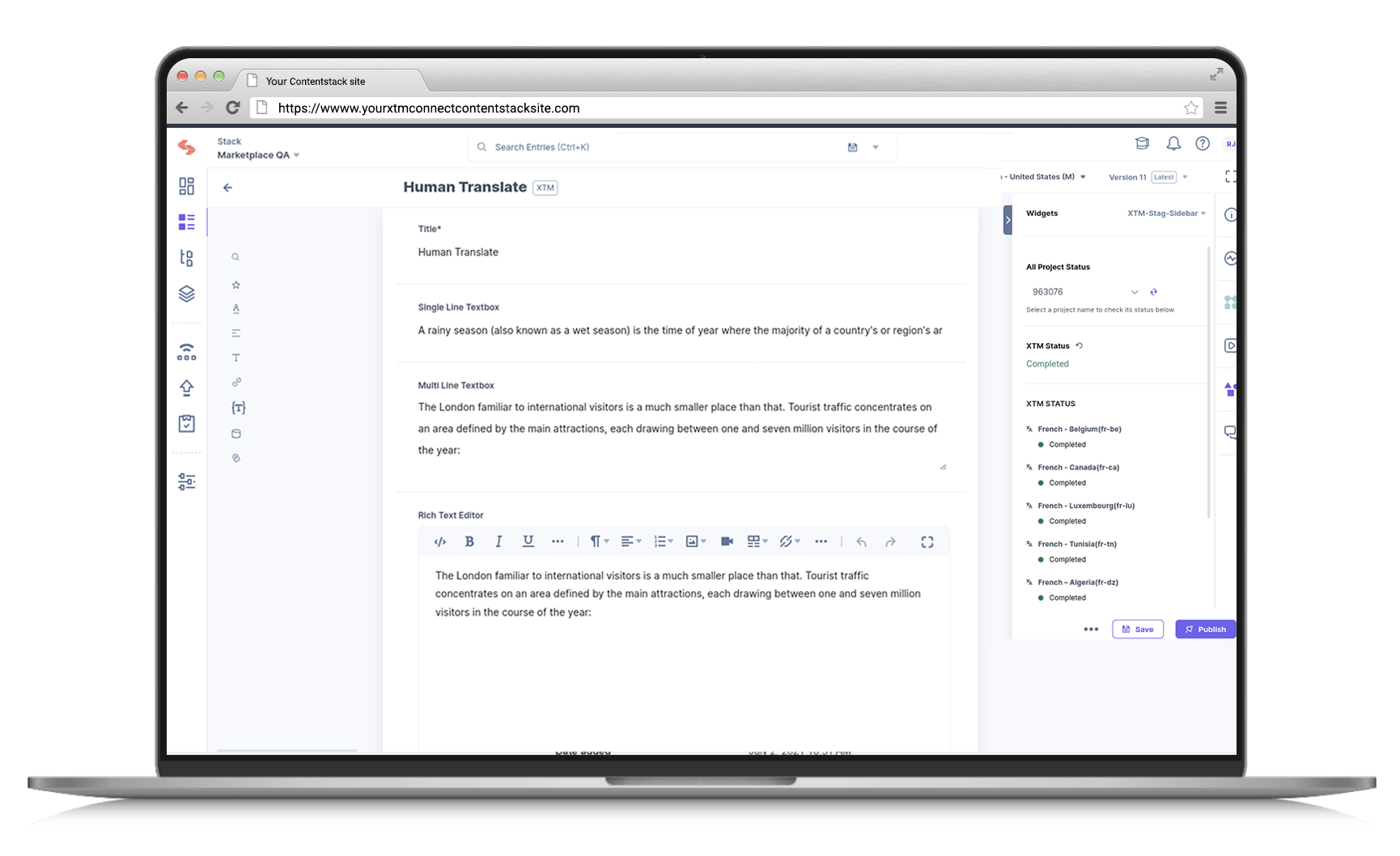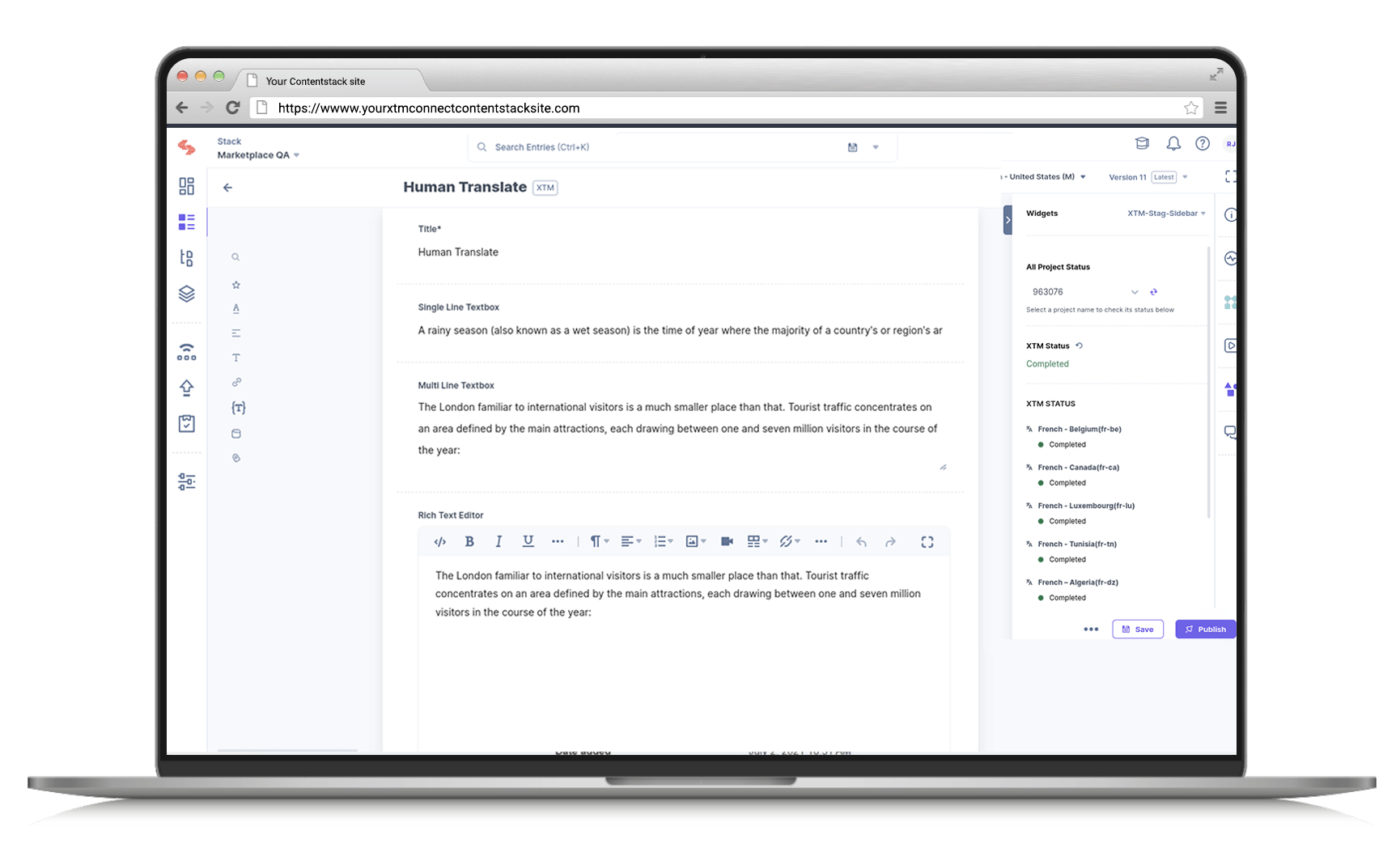 Time-saving templates:
Create new localization projects in seconds with the right steps and linguists assigned to the job.

Project overview:
Track progress and ensure that deadlines will be met for all your target languages.

Integrated UI:
Save time by managing localization projects from the Contentstack interface.

Flexible project management:
Add new source files or target languages from your CMS, even after the project has started.
Join XTM Connect users today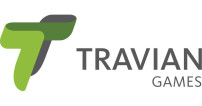 Time to speak to the XTM team