How does connectivity enhance the efficiency of a localization program?
The demand for content marketing is growing at a lightning-fast pace, and organizations are trying to identify ways in which they can integrate this growing demand into their global content strategies without their costs shooting up. One of the biggest hurdles localization managers face is how to make their program more cost efficient and meet the growing need for shorter time-to-market deadlines. With content volumes growing and the deadlines to localize it decreasing, the pressure to deliver all localized content on time without compromising quality can become quite the challenge. To solve this paradox, companies have had to rethink their whole localization setup to meet these new requirements and equip their program with tools and processes which can not only accommodate these new volumes at the required speed, but also contribute to maximizing efficiency.
To assess your level of efficiency, let's start with an example. Does this following scenario sound familiar? After creating content in your system of choice (content management system, marketing automation, design tool, etc.), you need to send it for translation. To do that, you manually export the file into an Excel sheet and send it via email to the translator. After the usual hiccups a translation process can bring, such as query back-and-forths, delays due to foreign public holidays, extension requests, etc. your translated file is ready. Once imported back into your system, you realize that there are some issues with the coding that the translator overlooked, and time needs to be spent fixing that. Finally, your content is ready for publishing… three weeks after it was sent.
It goes without saying that this process can seriously jeopardize your strategy goals and their timelines due to its high level of inefficiency. To solve this inefficiency issue, you need to identify which tasks are carried out manually and determine whether they could be automated. Manual tasks which could be done automatically add no value to the program—on the contrary, they are inefficient and cause unnecessary delays. For this reason, you need a technology stack which has the ability to deliver this level of automation.
If your technology stack includes a Translation Management System like XTM Cloud, you can add connectors that connect the TMS with your content system, allowing users to manage the translation process directly from the latter. With connectors, all the manual tasks explained above are eliminated, with files being sent and received for translation automatically, and translators being able to work directly from the system the content is created in. Furthermore, having everyone involved in the localization process, from localization managers to linguists and content creators, working on the same platform saves a lot of time thanks to not having to communicate offline any longer.
Connectors can also grant linguists access to the content system's centralized language assets, such as translation memories (TM) and terminology bases, which means that translations are not only more consistent and of a higher quality, but can also be done more quickly thanks to TM leveraging.
Key Insight
To increase your team's productivity and efficiency, identify all tasks that you carry out manually and see if these could be automated. By eliminating these repetitive tasks from your team's to-do list, they can use their newly found free time to carry out more innovative and productive tasks, adding value to your localization program and helping progress your level of content maturity.
XTM Connect: A connectivity journey from start to finish
One of the first things that should be checked before purchasing localization technology is which content-system connectors it supports. If your localization technology can't be integrated into the content system you use, connectivity won't be useful for you. The XTM team will work with you to ensure your content systems can be integrated with XTM Cloud. Existing integrations which are readily available with XTM Cloud are known as out-of-the-box (OOTB) connectors, whereas if the content system isn't supported, XTM might suggest the creation of a custom connector for it.
Out of the box or custom?
OOTB connectors are specific to a content system so that files can be sent and received automatically from there to a TMS like XTM Cloud and back. These connectors are standardized and can be configured for each user. You can see the full list of connectors XTM Cloud supports here.
Custom connectors are those which are created specifically and tailored to your needs by your technology provider following your requests and specifications. Custom connectors require an increased investment but, as their name suggests, are perfectly suited to your specific requirements. XTM connectivity expert Steve Maher explains the added benefits of a custom connector: "Custom connectors can work at a higher speed than OOTB connectors due to enhanced content-selection capabilities, sometimes even automated; increased customizable workflow options and a custom UI, which its users might be particularly used to and can therefore navigate more quickly and efficiently."
The benefits of a custom connector are quite clear. Sometimes, specific circumstances dictate that companies require a custom connector to meet their needs, as was the case with a US-based software company. They used Sitecore for their interface and website, and they required a connector which automated as many localization processes as possible to save time, human resources and costs. XTM worked together with them to provide a custom connector that gave them what they needed and guided them throughout the process and beyond.
XTM Cloud helped us automate a lot of manual tasks and efforts. One of the beauties of XTM is its custom analysis templates, which can extract content from any complex source file format, like Java, send it for translation and then convert it back to its original format upon completion of the work."
Staff Localization Project Manager
Global software company
XTM provided the software company with highly detailed user documentation to make things easier for their localization team, and built a custom analysis template that automatically extracted content from Sitecore, converting complex Java output into simple translatable files for them. Once these files were translated, they were uploaded back into the Sitecore system in their original format, ready to go. These automated processes have saved them many hours of manual work and cut costs. And since the connector supports continuous localization, their localization team is confident that the content being localized is always up to date.
Sometimes, the content system for which customers request a connector is not currently available, but XTM can actually build it for you. For example, a pharmaceutical company requested a connector for Kontent which XTM Cloud did not support at that time, but our team of connectivity experts gathered all the specs and requirements they needed from them (which actions needed to take place in this environment, file formats, content-selection options, etc.), concluded that it was doable and got to work. After making some changes and tweaks to the configuration and undergoing a thorough bug-fix assessment, the connector was delivered to the pharmaceutical company. Once its stability had been ascertained, the connector then became available to the general public as a mainstream OOTB connector, with updates and improvements being added periodically.
Key Insight
When purchasing localization technology, ensuring which integrations are available should be one of the first focus points. Connectors add a lot of value to a localization program thanks to how they enhance productivity and efficiency, and therefore adding them to your TMS is a must if you want to maximize your localization program's potential and increase your level of content maturity.
Seamless automation – how XTM's connectors work and their benefits
When you use a connector with XTM Cloud, your content system of choice (whether it's a CMS, a PIM system, a design tool or a CCMS, for example) will be directly connected to the TMS and you will be able to create and manage translation projects directly from the original content environment. You can also create fully customizable and automated templates and workflows that speed up your localization project, with content being sent automatically to XTM Cloud and then returned translated directly to your platform, removing the need for any manual importation or exportation of files.
With a connector your translators will also be able to leverage all your associated language assets, such as translation memories and terminology bases. This will ensure consistency across your content and, as a result, output of higher quality with a single tone of voice that will boost your brand's image and reputation in all your active global markets, as well as the ability to reach them more quickly.
The main benefit of connectors is automation – removing all those recurring manual tasks, preventing unnecessary localization bottlenecks and minimizing the potential for human error are just a few of the improvements that make a localization process more efficient. On the other hand, connectors also allow content owners to manage the translation process from the original content system environment without ever having to leave it, which further increases efficiency. On the other hand, translators can see what their translations look like in the user interface thanks to the added in-context visualization that XTM connectors give them. This allows them to make sure that all localized content is perfect before it's pushed to its global audiences.
Another of the main benefits of connectivity with XTM Cloud is that it's a cloud-native system, which means that if your content system of choice is also cloud-based, everyone involved in the localization process will have real-time access to all projects at all times, seeing updates in real time, which enhances communication between the different teams and reduces unnecessary delays which so often have a negative effect on a company's go-to-market strategy and their goals and objectives.
Key Insight
The integration of two cloud-based systems will enhance your program's efficiency even more thanks to all teams being able to collaborate in the localization process in real-time. The present and future of localization technology lies in the cloud, so having  both your content system and localization technology deployed in the cloud will future-proof your localization program for years to come.
How XTM's connectors enhance productivity and your content maturity level
There is no better way to explain how a connector can enhance productivity than by showcasing the circumstances companies go through when they don't have one. An image-processing company based in the United States had their content in Figma, a design interface tool. Figma files contain images, so extracting the translatable text from it, sending it for translation and then importing it back was an arduous task. This process took a lot of time, which caused considerable delays and directly affected time-to-market, making the whole process totally ineffective. XTM's Figma connector was a game-changer for them.
With the connector, they were able to quickly and easily select the content directly from Figma and push it for translation, receiving it translated automatically into its native environment, with all the coding already in place. A process that previously took 10 to 12 hours, was reduced to a mere hour with the addition of an XTM Connector. Integration was a no-brainer, and a key tool to help improve the company's localization maturity. With the free time that they suddenly found themselves with, members of their localization team were able to put it to use for more innovative and productive tasks to further optimize their program's processes, making it more mature and robust
One of the reasons companies are not aware of connectivity options and are stuck with time-consuming processes is because they have a low level of localization maturity. Localization maturity is important because it assesses how well its localization process is aligned with its global content strategy, business objectives and internal data and analytics. A company with a low level of localization maturity will deploy a highly inefficient localization process with archaic technology and no defined objectives, whereas a high level of localization maturity enables localized content to be an asset and a driver in business decisions, always underpinned by the appropriate technology.
Vasilis Moschovos, connectivity expert at XTM international explains how connectivity fits into localization maturity: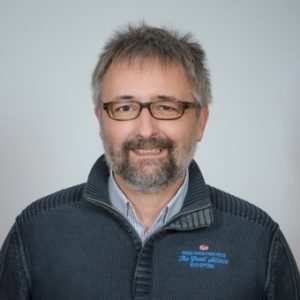 Vasilis Moschovos
Xpert at XTM
Moschovos continues: "Once you have a TMS in place with machine translation and centralized language assets which is the hub of your whole localization ecosystem, you can start contemplating the use of connectors, but not before."
As Moschovos explains, connectivity is a vital component in a company's helps quest to reach a new level of localization maturity, which will help them turn their content into a difference-maker for their brand and a driver for business thanks to the advanced levels of customer engagement it produces.
Key Insight
The benefits of connectivity are an eye-opener for many companies, but there are steps to take before being able to start using integrations. Start by assessing your level of localization maturity and whether your localization program is underpinned by the right technology. With a TMS like XTM Cloud, your levels of productivity will increase and progress through maturity levels will be quicker and easier thanks to the many different features it can integrate, from machine translation all the way to its extensive connector selection.
Connectivity is a key factor in a localization program's efficiency, as it allows members of all teams involved to spend their time productively on tasks which add value to the program instead of wasting it on manual ones which could have been automated. For this reason, it has gone from being a commodity in the localization industry to becoming one of its key components. XTM Cloud offers over 40 OOTB connectors for a wide range of content systems, ensuring that your localization process is seamless and productive no matter where you create your content. The formula for efficiency is simple yet not easy, but what is easy is identifying XTM Cloud as the tool that can make efficiency happen.