1. What Makes A Localization Program Successful
A successful localization program needs to be continuously updated, assessed and approved by the appropriate stakeholders. Keeping up to date with the latest from the localization industry and continuously reviewing your processes, performance KPIs and technology stack will help to ensure you are not left behind.
We always talk about successful localization, but what does that look like? If you're a localization manager and are wondering what the roadmap to delivering a successful localization program looks like and how to sustain that success, this Insight gives you a look at what processes are essential in order to achieve that goal. If you'd like to read more about the challenges of consistently delivering a successful localization program, read the full article here.
2. What Are The Steps To Consider Before Exploring The Technology Market
It's essential to understand what your internal needs and requirements are before you can start planning a localization program and the technology you will need. Ensuring that your company's senior management understands the value of localization and how it will help you reach your goals will go a long way in helping you secure the resources that you need, including your tech stack.
The localization technology market is a large, varied landscape with endless options available. Choosing the right one for your localization program can seem like a daunting challenge, but this Insight in particular gives localization managers and stakeholders an idea of which questions they should ask their providers to help them get their decision right. You can find the answer to this question and more on why technology is key to a localization program in this article of XTM Insights.
3. How a TMS Optimizes Your Team Structure
Adopting a Translation Management System is a great opportunity to evaluate your program's current status and find improvement opportunities. Having everyone involved in your localization program working together with aligned goals will help grow your content maturity level and considerably increase efficiency. Automate any task that does not need to be carried out manually and give your team back time, which they can use more productively to innovate and optimize existing processes.
Adding a TMS to your localization ecosystem is not just adding a powerful localization tool to your tech stack but rather a way of revolutionizing your whole localization program. By having the power of technology and automation on their side, localization managers can now do a full evaluation of their program, see where a TMS can automate and improve existing processes and then assign all this newly found free time in the team to more useful, valuable tasks, such as feature specialization, market research or innovation focus. To find out everything that adopting a TMS can do for your programe, read the full article here.
4. What Is Vendor-neutral Technology And What Are Its Benefits
Technology is there to enhance efficiency and make a localization program better, not to hold it back. Vendor-neutral technology like XTM Cloud not only gives you the flexibility of using the best suppliers for the job but also full ownership of your linguistic assets and the capacity to make changes on the fly.
Using multiple translation suppliers, each with their own translation tool, can result in scattered language assets, which makes them difficult to control in the event of updates and take ownership of in general. If this is an issue you are familiar with, the solution is to deploy vendor-neutral localization technology, like a TMS, which means you can grant access to it to any supplier you like. Check out the benefits of vendor-neutral technology and how they can improve your localization processes and match any supply strategy here.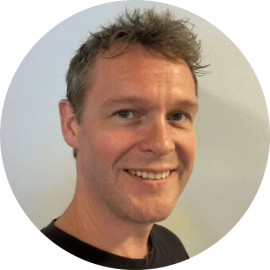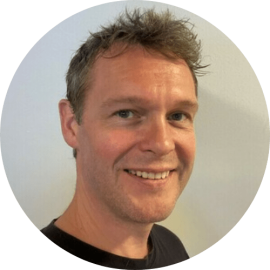 5. The Most Important Feature To Enable Continuous Localization
To keep your global content updated, you need an agile methodology which allows you to implement changes when needed and not when possible due to technological limitations. If you have a waterfall methodology, continuous localization will not be an option and you won't be able to make the most out of your connectivity options. Therefore, ensuring that your methodology enables changes on the fly will allow your program to be more efficient and you will be able to use all tools available to you at their maximum potential.
No matter what technology you have available and the high level of skill your team has, your strategy has to be adequate in order to be able to tap into all that potential. Continuous localization is a must in today's content strategies in order to ensure that content remains up to date at all times, and for that you need the right methodology. Find out what the benefits are of the agile methodology in localization and how connectors are vital in enabling continuous localization here.
If you liked these Insights and would like to read further, our XTM Insights series includes many more of them which can be helpful to localization stakeholders of all levels, no matter at what stage their localization program is at. Some of them include:
How to create a single source of truth for your program
The importance of being able to customize your workflows
Why is it vital to centralize all your language assets
Next year, we'll be bringing you lots more thought-leadership, so stay tuned! For now, we wish you all a very happy new year and one that is full of insights!