1. Migration, an opportunity for improvement
Migrating to a TMS can happen for a myriad of reasons. Most of the time, this technological transition happens when an enterprise realizes that it can no longer continue operating with archaic processes and an outdated technology stack. Migration to a TMS is easier now than ever before thanks to the amount of support and expertise technology providers offer to their customers, from the pre-sales stage all the way to onboarding and maintenance support. Migration is similar to a cooking recipe, in the sense that you need to have all the ingredients ready before the final dish is prepared. In localization terms, these 'ingredients' would be  linguistic assets (TMs and terminology bases) as well as support and advice on how to structure the TMS users and their access rights, inclusion of LSPs, and workflow definitions.
Adopting a Translation Management System is also a way to completely re-evaluate your localization program and optimize processes that are no longer sustainable. Here are the top five things you need to look out for when migrating to a TMS:
Ensure that the TMS has all the features you need at present and for the future, since you will need it to grow with you. New technologies today will probably be industry-wide requirements in a few years, so make sure it supports both the basic and the latest technological features.

Check its connectivity options. Not having a connector to the content system you use will be a huge handicap in your program's efficiency. If it doesn't have one, speak to your provider to see if one can be created.

Make sure that your provider offers guidance throughout the whole migration process. Take all the necessary steps to make sure that your language assets are migrated properly and readily available to use from day 1.

It doesn't need to adapt to your supply chain. Good translation management systems are vendor-agnostic, which means that any provider can use them. This gives you the freedom and flexibility to choose the right one for your needs and have them all working with the same language assets for increased consistency and quality.

Get organizational buy-in. Migrating to a TMS requires a financial investment, and the best way to get the company stakeholders onside is by showcasing all the benefits a TMS brings with resonating KPIs. Cost efficiency, accelerated time-to-market and improved brand image thanks to increased content consistency are three good examples that should help you build a case.
Transitioning to a TMS from a much simpler localization technology brings a considerable increase in the configuration options you have available. The onboarding that your provider will guide you through will help you with that. It includes a system configuration (languages, users, permissions, workflows, connectors, etc.) and an analysis to identify your translation memory attributes and metadata, mapping them accordingly and determining their relevance and fit in your new system. This will allow you to optimize existing processes to make them more consistent and cost efficient.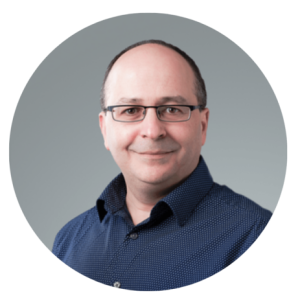 Iñaki Hernández-Lasa
Xpert at XTM
The main benefit of having centralized language assets is that it enables all linguists to leverage the same TMs and term bases, bringing consistency to your brand voice and terminology. With the employment of multiple vendors, it's easy for the decentralization of assets to grow – migrating to a Translation Management System is the perfect solution to solving this problem.
Key Insight
Localization technology migration is a big step for any enterprise, but it should be perceived as a chance to identify gaps and improvement opportunities rather than an inconvenience. Your level of content maturity and, by extension, the achievement of your strategy's goals and objectives is highly dependent on the localization technology you use, and there is no other solution on the market that can boost your program like a TMS. Transitions should not have to be painful – follow the tips mentioned in this content series to make your TMS transition more seamless.
2. Use analytical data to improve your cost efficiency
Centralizing all your localization activity in a single platform allows you to have a holistic view of everything that is going on in your localization ecosystem, from the number of words and languages you are translating to comparing vendor costs, as well as customizable, quality metrics which can allow you to identify improvement opportunities.
This available data gives an organization full visibility over the whole process, including spend. Translation Management Systems allow you to enter rates for every workflow step, so you can see the cost of a particular language or project at a glance, going as granular as you want. Having all your expenses readily available in a single report can give you a greater overview of all costs and more control over your program, helping you avoid hidden costs that can happen with decentralized models.
Visibility is vital in a localization program, especially in changing circumstances. An example of this is travel leisure company based in East Asia which had to rethink their localization strategy after having to branch into new services due to the Covid-19 pandemic. They managed to make this transition seamlessly by migrating to a Translation Management System. Their Content Operations Director explains how the use of their TMS-sourced data and the full transparency and visibility it gave them not only allowed them to adjust on the fly but also drove their localization program to the next level: "Our project stakeholders now have swift access to all the information they need to complete their designated tasks, and nothing more, so project resources can be allocated with certainty. We now have full data visibility over customers, finance, resources and projects, and the ability to leverage data for time and cost savings. Our TMS delivers the transparency we were looking for through a platform designed to offer every line of costing and resourcing data needed to make informed business decisions."
Another decisive factor for them was how a TMS also provided them with benefits which were not in plain sight at the start but which played a decisive factor moving forward "With no hidden charges, and a vendor-neutral system that encourages use of the most suitable and cost-effective language service provider for any given project, we have the flexibility to choose where they want to go while having all localization clearly visible and firmly under their control."
The provision of insightful data is not the first thing people associate with localization technology, but once companies start leveraging it and reaping the benefits. It's an immediate and unexpected eye-opener whose benefits could not have been foreseen, similarly to how we felt the first time we set eyes on cloud-based software, a technological feature we could now not live without.
Key Insight
Use the analytical data provided by your TMS to determine your decisions and reduce costs where possible thanks to the full visibility it provides. Building a data-driven strategy will allow you to optimize your output volume and, consequently, reduce your costs. Adopting this approach is one of the most advanced levels of content maturity, and it would be almost impossible without the use of a Translation Management System.
3. Understanding what a TMS can do for you
The five features mentioned above are examples of how a TMS can help optimize your localization program, and companies in all industries are reaping the benefits of adopting a technological solution that can transform a localization team from just being a part of the marketing ecosystem to a main driver of business inside the organization. Here are just a few examples of what TMS adoption has meant to different people involved in their organizations' localization programs:
Senior Head of Localization Services
Global luxury online retail company
Translation & Terminology Specialist
Global manufacturing company
Public Policy Administrator
Mid-market company
Senior Localization Manager
Mid-market company
Key Insight
Adopting a TMS has an impact on everyone working in a localization program, from developers and translators to localization managers. By improving everyone's level of productivity in localization-related tasks, this newly found time can be used on carrying out tasks that add value to the company and improve, innovate and optimize existing processes.
Adopting a translation management system is a game-changer, not just for localization programs but for organizations as a whole. Suddenly, a whole new range of options and opportunities are on the table which have a direct and positive impact on the company's finances, brand image and content maturity. However, in order to be able to harness all of these benefits, the transition to a translation management system needs to be carried out properly. By adopting a TMS, you can expect a vast improvement to your localization program – what you don't expect is how much it can transform your organization on all levels, a transformation that can come by following the tips included in this content series.