1. What does a successful localization program look like?
We have already covered the key characteristics of a successful localization program, but an overview of what makes it successful can be broken down into three key aspects:
Suitable technology
Appropriate staff with the relevant skill set
Relevant processes
What do we mean by appropriate? We mean that all of these aspects need to align with your company's reality, and that means its priorities (needs, objectives, etc.), its size (strategy scope, available resources, expansion projections) and its budget (centralized, decentralized, assigned, embedded). Having all these building blocks in place might bring you success in the short term, but it's not enough to sustain it beyond the immediate future due to the ever-changing and evolving nature of an organization's content and the localization industry.
Constant reassessment to stay relevant
Naturally, a localization program evolves through the addition of new languages, expansion to new markets or the acquisition of new technology to name the most common reasons. Lessons are learned where mistakes have been made in the past, processes are adapted to the new objectives or technology and project parameters are continuously revisited and optimized where possible, even if the program is currently experiencing a high degree of success. This constant reassessment is what keeps a program relevant and compatible with the latest industry trends.
But, what happens when this approach isn't applied? Alex Zekakis, XTM's Director of Customer Success, explains it: "Localization programs fail when there is a lack of continuous reassessment, that is the common root cause. Localization managers focus too much on the day-to-day and don't assess the program from a strategic point of view on a regular enough cadence. A continuous effort to constantly re-evaluate how to handle and deploy new technology, manage the unceasing demand for content localization and be able to see beyond the success of today is what will allow your program to maintain its success."
One of the most efficient ways to assess your program's maturity is by verifying that it is compatible with the latest trends and developments in the localization industry. For example, continuous localization has become a quasi-standard in localization programs thanks to how it optimizes the delivery process of global content. A streamlined continuous localization approach allows you to:
Get content out on time as needed, improving time-to-market for content and products.
Improve the global customer experience and brand reputation thanks to better and on-time content.
Cut out localization redundancy, resulting in fewer processes and costs.
Continuous localization requires a model that is adjustable – employing a rigid model, like the Waterfall model for example, means that its sequential nature is going to make it hard to meet the fast-paced demands that your localization program requires. More dynamic models such as the Agile model, as its name suggests, allow for more flexibility and the ability to meet shorter deadlines or even overcome stumbling blocks that may arise with more ease.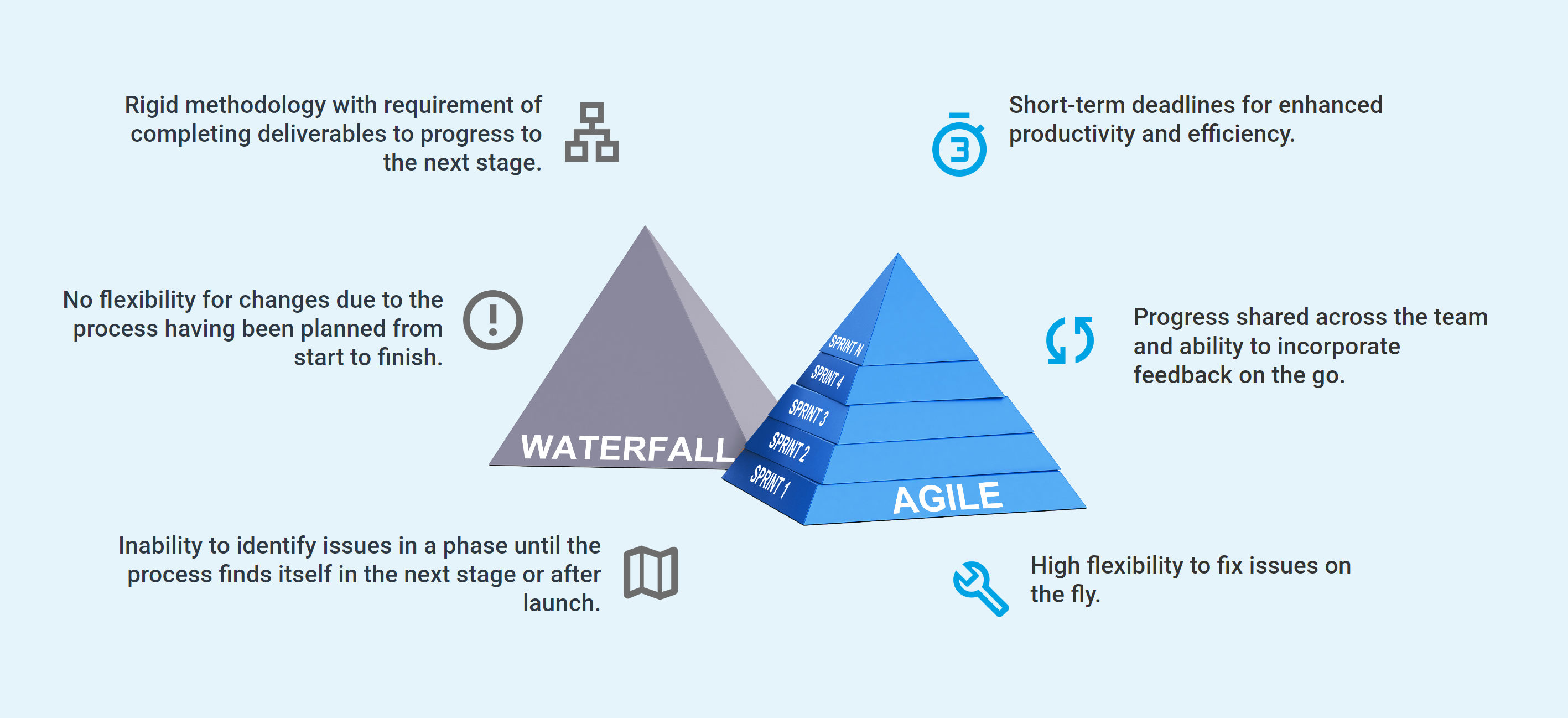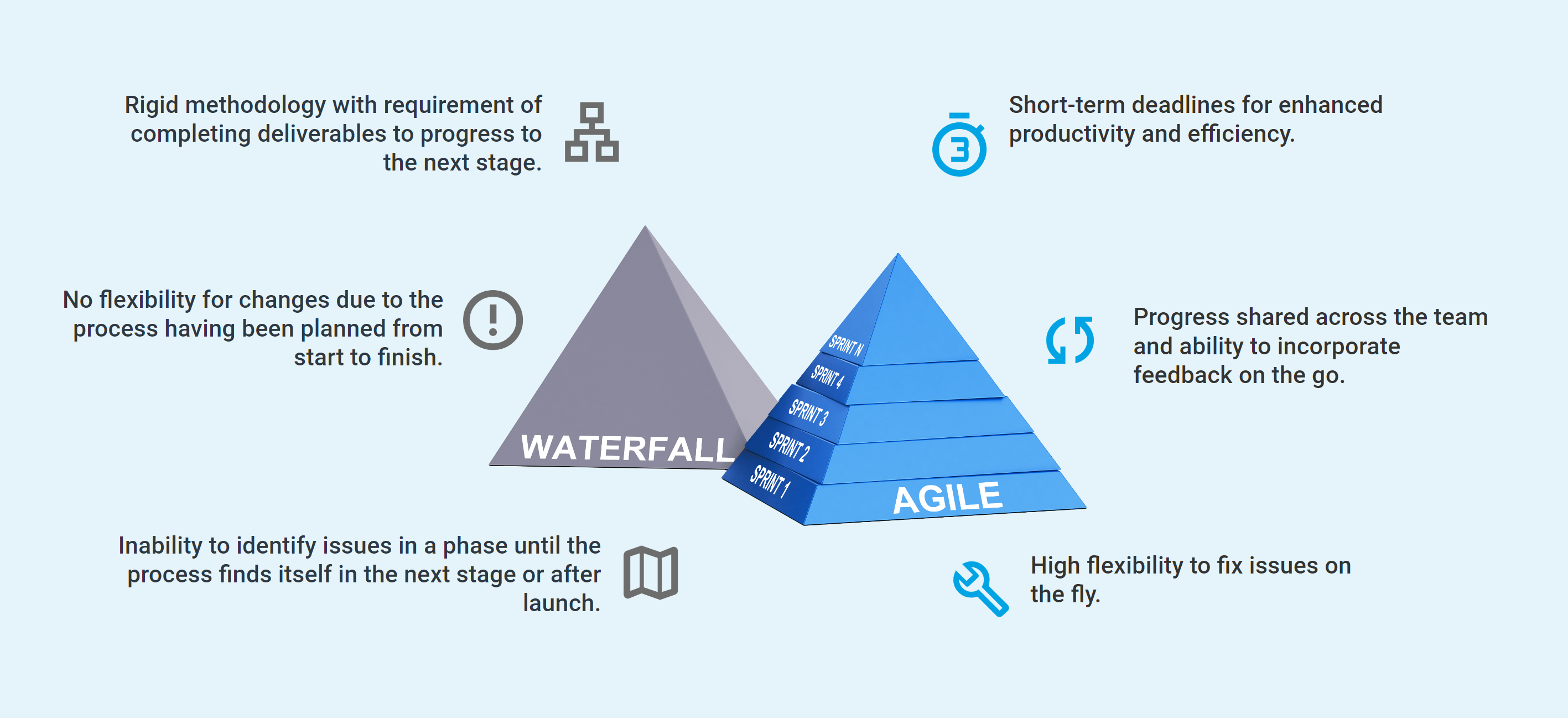 Staying ahead of the game with the latest industry trends
So, how can you keep your program up to date and in constant evolution? To start with, make sure that your technology stack is able to evolve with you and tolerate your growth path. As time goes by, assets are built and the volume of content to be localized increases, which results in companies starting to look at technologies which can keep up with their pace, such as translation management systems and machine translation engines. For this reason, in recent times we've seen companies flip the table and start by building their language-technology stack in order to accommodate their current and future needs.
The Senior Head of Localization at a UK-based luxury online retail company with customers in over 190 countries, explains how this is key: "There's no way we could be running the same operations today if we didn't have the right tech stack in place underpinned by a translation management system. It has been vital to the overall success of our localization program". Thanks to adopting a mature localization technology, we managed to not only increase their productivity by centralizing their whole localization program into a single ecosystem and reduce localization spend by 25%, but also to commercialize their localization services to form a new revenue stream for the company.
The company was able to find new business opportunities by harnessing the latest localization technology, which emphasizes the importance of keeping up with the latest industry trends. Staying up to date with all the latest developments in the localization industry, such as attending conferences, events, and webinars, as well as constantly reviewing product offerings and available technology stacks means you can keep your localization program fresh and evolving.
Additionally, the Director of Localization at a top American fashion retailer highlighted the importance of staying ahead of the game "The key to our success has been to innovate, stay abreast of trends and anticipate business needs. In retail and other fast-paced industries, you need to be ready with what's needed – before it's needed. It's about engaging with your business partners and driving change".
Assessing relationships with vendors should also be a regular activity, addressing issues such as cost effectiveness, volume adjustment and delivery times. Localization is an industry in constant development and you need to make sure that your supply chain is able to adjust to these changes and, by extension, your needs. If you plan on entering new markets, expanding languages or simply deploying new technology, you need to make sure that your vendors can embrace them.
Key Insight
A successful localization program needs to be continuously updated, assessed and approved by the appropriate stakeholders. Keeping up to date with the latest from the localization industry and continuously reviewing your processes, performance KPIs and technology stack will help to ensure you are not left behind.
2. How does the implementation process of a localization program affect its success?
We must not lose sight of the fact that localization is just an intermediary step in the content lifecycle. For the program to work, we need to properly understand and review the source (not just the content itself but everything that revolves around it, e.g. file sets, format, CMS, etc.), the company's requirements (language sets, time frames, expansion strategy, pace, cadence, workflows), the technology deployment (current tech stack, suitability, improvement opportunities, assessment of potential migration), and the internal constraints (resources, principles, budget, team size, internal stakeholders, etc.). Assessing and understanding all of these realities is a must because it will help you make better choices tailored to your reality, rather than going for solutions that fall short of your expectations or have additional costs when you decide to scale.
Implementing a localization program may require a substantial investment, and companies delving into localization for the first time might struggle to justify it due to not having a full understanding of the various benefits. Localization can be perceived by some company stakeholders as something simple, a process in which you push a button and content is magically translated. Therefore, increasing internal awareness of localization within your company by providing data that shows its value will support a more complete strategy earlier.
The good news is that localization has been proven to greatly benefit highly meaningful and measurable parameters that will resonate with your company's decision-makers. According to a survey conducted by CSA Research, 55% of global customers would only buy from websites that provide content in their language, while 87% of them in non-English speaking countries would not buy from an English-only website. Based on this data, localizing your content will likely drive consumer approval and, consequently, improve your brand image. A data-driven approach will provide clarity to the benefits of localization and will allow you to build your internal brand within the company and become a decision-maker or driver in the production of new globalized content.
Lastly, approach your program's processes in a consistent manner, because this consistency is what will allow you to be dynamic and seamlessly adjust to any changes that may come in the future, planned and unexpected. Zekakis illustrates this approach with an example: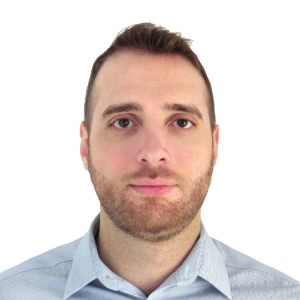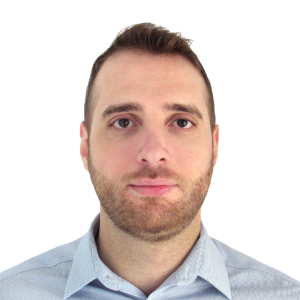 If you are adding a new language to your program, you will need to review all existing parameters to make sure they're compatible with the new addition. If you implement this approach consistently every time a new language is added, your program will become more dynamic thanks to its innate resilience – it will be flexible and adaptable to change. This dynamic consistency is what will allow your program to shine and overcome challenges more easily."
Alex Zekakis
Director of Support Services, XTM International
Key Insight
Understand your company's reality when you make the choices that will determine how your program shapes up. Make sure your company's stakeholders understand the value of localization by providing clear data of its benefits and don't cut corners in your approach – rushing processes lead to failure sooner or later.
3. How does the choice of technology affect a localization program?
It comes as no surprise that your choice of technology will have a considerable impact on your program and its processes and results. Your technology stack needs to fulfill a very specific role, which is to create a single platform where internal stakeholders and the supply chain can function seamlessly and collaboratively in order to streamline the whole localization process and minimize any delays. The consequences of not delivering localized content on time or, in other words, not delivering what your customers expect from you, can come at a significant cost to your brand image. Uberall conducted a survey to over 4,000 consumers in 2021 and concluded that failing to satisfy customer expectations could result in them switching to a competitor (49%), negative word of mouth (43%) and negative reviews (24%).
The choice is simple, yet not easy. Every product out in the market has its pros and cons. It's highly unlikely that you will find a product that can do absolutely everything that you need, so you need to find one which covers firstly your most critical needs and then as many of them as possible. This is why assessing your internal requirements first is vital. Without having an understanding of your internal requirements, you will never be able to be sure whether your technology choice can cater to all your needs. For example, if every language you localize your content into has its own specific workflow and your localization technology will only let you have a standardized workflow for all of them, you will be forced to move outside of your localization ecosystem to complete the end-to-end process for some of the languages, and this will cost you valuable time, which will impact your overall time-to-market.
There are a series of features which are a must if you don't want your technology to hold you back: automation, integration, scalability and connectivity to your supply chain. Bear in mind that every time that you have a process taking place outside of your technological system, this will come at a loss for you, whether it's time, money or resources. The fewer touchpoints the process and systems have, the more efficient they will be and, ultimately, the more valuable time and money they will save you. The Director of Localization Services at a business consulting and services company in the United States explains what they look for in their tech stack: "Flexibility can ensure business continuity, it must be able to adapt to the new requirements whenever technology changes. It must also be able to connect to all your sources in the most efficient way – it has to be a bridging platform to bring everyone together."


Scalability is key
You'll also want a technology stack that has the ability to grow with you, one that is scalable and that has a cost structure without limit on words translated, in case you decide to expand into new markets or increase your content volume in the future. The previously mentioned Director of Localization Services at the US business software company also understands scalability as "one of the most important features in your technology stack. It needs to be scalable, both up or down, in order to adapt to changing business circumstances. The only constant in the localization industry is change."
In this sense, we are limited to the technology we know that exists, but we need to make sure it covers the basics, which are the features that are used all across the localization industry. It would be illogical to choose a solution that doesn't meet the basics and goes against the industry grain. For example, if the whole industry is using cloud-based solutions, it would make no sense to go back to installable software; or not opting for a solution without native inter-system connectivity, which means that processes that can be automated and accomplished almost immediately have to be done manually instead, with all the added costs, time and delays that these entail.
The bottom line is that your system needs to perform within the current set of available technology. Solutions like translation management systems are the foundation stone to build on, which allow you to connect to other technologies and can be the basis of a sound localization-technology strategy. In other words, they should be your first port of call in the development of a technology stack. Understanding the current Language Technology Atlas, published by Nimdzi, will help you have a holistic view of what technology is available and, more importantly, which one is best for you and which connectivity options it has. Open connectivity in language technology is a must-have and is key to scalability and to consistently delivering a successful localization program. Otherwise, underpinning your technology stack with a solution that does not allow connectivity to other technology will end up delaying your time-to-market or even worse.
What are the consequences of using outdated technology? The Samanage State of Workplace Survey, conducted in 2016, polled nearly 3,000 U.S. working adults and found that workers spend an average of 520 hours a year – more than one full day's work each week – on repetitive services and tasks that could be easily automated, costing U.S. companies $1.8T a year in wasted productivity.
Another scenario is that, after researching the market and assessing all the available options, you might be upgrading your technology stack for a solution that better fits your needs or that is that much-needed upgrade you required. Transitioning to another technological solution comes with the inevitable migration of data. However, you can turn what can be perceived as a time-consuming and potentially sensitive process into an excellent opportunity to reconsider the adopted and deployed structure of your data. Many times, we make decisions about how we set up the program based on the constraints of the product. Some decisions are so deeply ingrained that we forget how they came to be. Migration allows you to reassess your decisions and optimize the processes, a reassessment exercise that, as mentioned before, is essential to sustaining the program's success.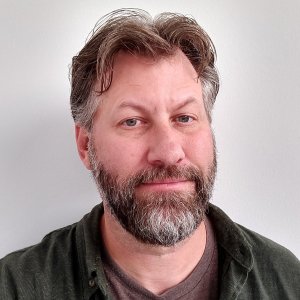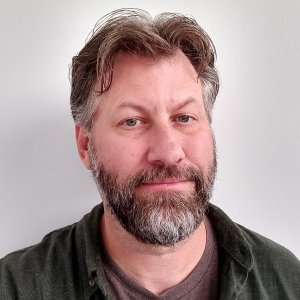 Technological migration is something that you need to be cautious about and try to get right at the first attempt by researching your available options and choosing the option that best suits your internal requirements. Making the right choice at the first attempt will save you unnecessary future costs and not delay your processes or impede your go-to-market goals."
John Weisgerber
Xpert at XTM International
Key Insight
Get your technology choice right the first time. Research all your options properly, understand your internal requirements and make sure that your tech stack is a suitable foundation for your language-technology strategy. Furthermore, ensuring that it can connect to your content-creation system will mean that you will have a single source of truth, which will enable the brand-tone consistency you need.
4. What are the challenges in optimizing your supply chain?
The supply chain is a vital part of any localization program. The reality of running a program is that you won't be able to control every single stage of the localization process, so you need to have partners who you can trust, and who don't just limit themselves to meeting your expectations but to also helping you build your program with their expertise and insights. For example, linguists can provide you with direct feedback on the quality of the source, technical difficulties with the tech stack and other valuable information that you don't have full visibility over. All in all, this helps create an environment of trust and empathy.
Having said that, it's important that you can control everything that's within your reach, and the most important feature in that is your tech stack. Having your own tech stack will allow you to control your data, assets and flow of events, which you can then provide your vendors access to. And talking about control, circumstances change and so will your requirements, which is why it's a good idea to work with vendors that you know will always be able to cater to your volumes no matter how much they fluctuate.
The big question then becomes, "How do I choose the right localization vendor?" Before you start looking outward, you need to look inward and understand your requirements: how many languages you need to localize in, your content volumes, the system they are pulled from, the time scale for delivery. Companies can fail in the choice of vendors because of their lack of forward planning and due diligence. As well as assessing your internal requirements, you also need to explore and define them in detail, since this will allow you to have a detailed view of them and thus identify those vendors who cannot cater to your needs or match your requirements. Once that has been done, the best way to assess whether a vendor is suited to your needs is to issue an RFP to assess who they are and what they are offering.
It's important that, once you have made your choice, your relationship with your supply chain is assessed on a regular basis. According to a survey conducted by Gartner in 2020 to supply chain leaders, 71% of respondents do not have a vision that goes beyond 3 years, with over half of them having one that does not go beyond 12 months. Taking into account the ever-changing nature of the localization industry, this is sound advice. Continuously reviewing the LQA process, internal feedback, customer feedback on your localized content, and potential regressions, all of which are measurable parameters, will allow you to easily identify if there are any gaps in your supply chain that need to be bridged, and reviewing all of these parameters on a regular basis will help you detect any existing issues sooner rather than later.
Key Insight
When you have to choose what and who makes up your supply chain, look inward before you look outward. Understand your requirements and needs in order to discard options that won't work for you. Choose the option that covers and can adapt to all your current and future needs. And once you've identified your partners, continuously assess your relationship with them in search for improvement opportunities.
Localization is an ongoing process that never stops, whether that's in technological innovation or in the changes in your goals or success parameters. Handling the arrival of any new or disruptive elements, such as blockchains and NFTs in the current decade, may be a challenge to the localization industry. A program that is ready to meet unpredictable localization needs is set up for long-term success. Having the right technology and following the internal and external approaches set out above will help your program be ready to face your localization challenges both today and in the future, and enable a program that consistently delivers.