Unify your translation assets, projects and processes
Simply put, a TMS provides a single source of truth for all translation-related assets, projects, and processes. Everything is stored and accessible from a single centralized platform, giving you a clear overview of the whole localization process: what's in progress, where did the request come from, who is working on it, how much are they charging, are they delivering on time, and which process they are following. Although you may think you don't need that level of visibility, it can actually completely transform the way you and your teams work for the better.
Having full visibility puts you back in control of your assets as well as your budget. At a glance, you can see exactly how much you are spending on each translation project, look at yearly or monthly spends, and get an overview by department. This will make it a lot easier to manage and report on your budget. Plus, it provides you with a clear overview of who your vendors are, which teams are requesting translations, and who they're working with. Doing this by relying on spreadsheets created manually by your internal teams is simply inefficient. 
Plus, a TMS also enables you to unify your processes using workflows. These time-saving tools not only add automation to the translation process, but they also ensure that projects are handled in a consistent manner. Lack of consistency can lead to additional costs, delays, or poorer quality translations. Plus, they show you exactly how much progress has been made on a task or project, providing you with live updates instead of having to be left in the dark until your translation arrives. Crown quickly realized that centralizing their assets was a key element of content consistency: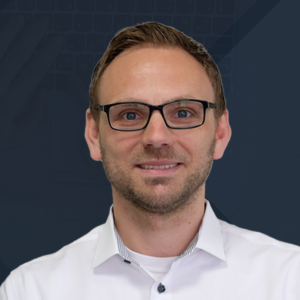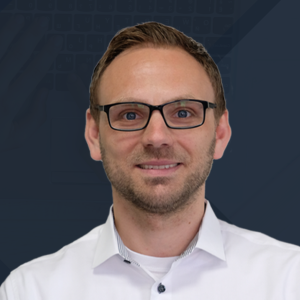 Previously we had a multi-voice approach, so consistency was a real issue. Centralizing our localization operations and assets has allowed us to maintain a consistent message and brand voice."
Andreas Merz
Translation and Terminology Specialist EMEA
Key Insight
A TMS will save you time by allowing you to track project progress in real time and provide full visibility and control over all activity. This will give you a solid base, which can enable translations to be delivered on time, within budget, and at the required quality.
Make data-based decisions
By using a TMS, you can track and analyze data related to all your translation projects. These include key KPI metrics such as turnaround time, cost, and quality. Although you may be able to track costs and turnaround times manually, quality would be difficult to report on easily without a TMS. If your workflow contains a 'Review' step, where the linguists' work is proofread and approved by someone else, each linguist then receives a score depending on how many mistakes get flagged by the reviewers. This provides clear data on which linguists provide the highest quality content. 
Having a TMS enables you to quickly and easily understand how much you're spending, with which vendors. Once you have that data, you can analyze it and see how that plays into your globalization strategy: how much ROI are you getting exactly? Do your spending patterns make sense when compared to how well you are doing in a specific market? If not, where is the issue coming from? Being able to spot these issues would be almost impossible without a TMS—and take a lot more work, time, and effort.
Having access to all this data enables you to monitor performance and inform your decision-making around future translation projects. Analytics and reporting tools enable you to understand exactly where the process is taking too long, for instance. It also makes it easy to see which linguists are always meeting deadlines, and providing the highest level of quality. That way, you can ensure that you are always working with the best vendors. This data can even allow you to make more granular and tailored decisions, such as finding the best person depending on the topic: legal, marketing, or pharmaceutical, for example. Plus, analyzing this data will allow you to predict future trends. For instance, if you see that your translated word counts keep increasing by 10% each month, you'll be able to predict how many you'll have translated by the end of the year.
Key Insight:
By leveraging the data collected and analyzed by your TMS, you can make more informed decisions about your localization strategy, ensuring that you are investing resources in the most effective way possible.
Let your teams focus on valuable tasks
Without a TMS, you and your team are wasting time and money on manual processes. By adding automation and centralizing all assets, a number of manual and repetitive tasks are eliminated, streamlining the entire process. This, in turn, allows your teams to focus on more valuable and core tasks. A TMS will automate tasks such as project creation and management, file preparation, and quality assurance, significantly reducing the administrative burden on linguists and project managers. 
By automating these tasks, a TMS improves efficiency, reduces errors, and enhances the quality of translations. That extra time, which isn't spent sending files, chasing translations, or looking through emails, allows teams to focus on more valuable tasks. This means they can produce high-quality translations in a timely manner, which also frees time for refining the translation strategy or engaging with customers in new markets. Overall, a TMS enables companies to maximize the productivity and effectiveness of their teams, allowing them to focus on the tasks that add the most value to the organization.
A TMS doesn't just eliminate the need to track changes and sift through emails to find the right file. It also adds automation with workflows, which can be tailored to suit your needs. On top of adding consistency and control to translation processes, they also make them a lot faster. New steps can start automatically, without needing to be triggered manually. For instance, as soon as your first step is done, say 'Translate', the second one starts automatically, say 'Review', and the reviewer gets notified straight away. It removes the need for someone to manage each step—the software does it all for you. What you do with that extra time is then up to you, but focusing on optimization is what set FARTFETCH's localization team apart: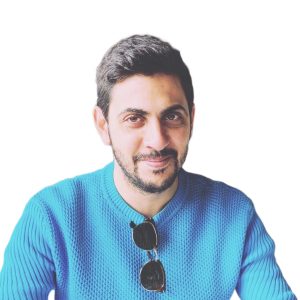 One of the things that sets us apart is that, from the get-go, we wanted to use technology to give our team back time. Rather than simply aiming to reduce costs and resources, we kept the same number of staff, and said 'Here's two hours of your day that you would normally be spending on repetitive tasks. Use it to focus on optimization instead."
Alex Katsambas
Senior Head of Localization Services, FARFETCH.
Key Insight:
By automating many of the manual tasks associated with translation, a TMS can reduce repetitive and manual tasks, freeing up time for your team to focus on tasks that add more value to your organization.
Optimize your ROI by cutting costs and creating content faster
While making data-driven decisions and leveraging automation will decrease costs, a TMS will also cut down on the amount of content requiring translation, furthering cost savings. Without a TMS, content always has to be translated from scratch. With a TMS, existing translation resources such as translation memories, glossaries, and style guides are easily leveraged, reducing the time and effort required to create new content.
With access to translation memories, the software will spot content that is similar to segments that have already been translated, and automatically add it to the new translation, without requiring any human input. If the existing content is slightly different, the software will still be able to spot the similarities, and offer an existing translation, which can then be tailored by the linguists. This means that content can be created faster and at a lower cost, as you won't be charged for translations that already exist. Actually, to automate this process even further, you can let your TMS translate an entire file using machine translation. Of course, you could choose to have someone review the file and ensure your quality standards are met.
When it comes to glossaries or terminology tools, without a TMS, they would have to be separate documents that your linguists would need to check while translating, and there is no way for you to know they are using the most up to date asset. You can add these to your TMS, which will then flag specific words or phrases that are part of your glossary or terminology, ensuring that linguists know how to translate them, like your slogan, for instance. This saves time as it provides clear guidelines, accessible directly where the translators work, ensuring brand consistency.
Translation memories and glossaries combined help companies create content faster, reducing the time-to-market for new products and services. Having these ready and available in your target languages as soon as possible will provide you with a competitive advantage, as you can be the first to enter new markets. This in turn will lead to more sales, improving your ROI. Without a TMS, you may miss key opportunities, just because your product or service isn't available in the right language at the right time.
Key Insight:
A TMS will enable global companies to leverage their existing assets, provide clear guidelines on key phrases, leading to shorter time-to-market, reduced costs, and increased efficiency, improving their ROI.
We hope that after learning about the value that a TMS offers, localization will no longer be an afterthought in your company's strategy and you can start growing your brand globally at speed, without blind spots. Of course, these are only some of the benefits that you'll get from a TMS, and here we've only covered the main ones. You can check some success stories to see real examples of the sort of ROI companies got from a TMS, or get in touch with us to learn more!