1. Why Is Technology Important To Your Localization Program's Productivity?
Over the past several decades, we've seen that demand for localization is something that keeps growing and shows no signs of slowing down. In fact, the global languages service industry reached a total market value of $49.6 billion in 2019 and is expected to get close to the $60 billion mark by the end of 2022. This signals that it's not just the demand that is growing but, as a result, the amount of content as well. TechNavio estimates this growth to be of almost 16% year-over-year until 2026. To be able to deliver on this demand without technology for translation management is simply too much of a challenge in 2022 – scaling the program is not possible without technology, and maintaining brand-voice consistency will prove to be a struggle. In the past few years we have seen clear indicators that simply having the base technology is not enough; technology now needs to be uber-flexible and adapt to the continuously changing requirements of content programs, supporting solutions that you may not need to use right away but which industry trends indicate will be in widespread use just a few years down the line, such as neural MT (NMT) or neural fuzzy adaptation (NFA).
Technology is a productivity enhancer which allows you to achieve your goals and objectives using fewer internal resources. The increasing demand for localization in an era in which such a high volume of content is being created has put huge pressure on the language services industry, which is why technology enabling scale at speed has become key. Language technology has progressed from being a simple part of the localization cycle to becoming a focus platform where all localization activity is processed, managed and tracked, providing valuable data that teams can use to identify gaps and time-saving opportunities.
We wanted to use technology to give time back to our team. Rather than simply aiming to reduce costs and resources, we kept the same number of staff and said "Here is two hours of your day which you would normally be spending on repetitive tasks—use them to focus on optimization instead."
Senior Localization Manager
Global online retail company
For these reasons, the smart use of language technology has become a necessity in the localization industry. The Kano Model explains this phenomenon well: tools which were once delightful innovations, over time become basic requirements. It also demonstrates how providing customers with innovative, delightful features—for which they had no expectations—will drive up their level of satisfaction to a much higher point than by providing them with features which they already expect and can only satisfy their basic needs. Applied to localization, if your chosen technology allows you to go above and beyond customer expectations in terms of what it can deliver and how fast you can deliver it, that is what will set you apart from your competition. For instance, if you're releasing a long-awaited video game in a non-English-speaking market whose data tells you highly values localized content, having the technology to not only localize it but to launch it simultaneously with the English version will greatly improve not just your sales but the way customers perceive your brand as well.
Customer satisfaction is a vital component, not just to achieve your goals and objectives, but for your brand image as well. If you want to not only meet their expectations but to also drive your customers' delight to higher levels, you will need a technology stack that will allow you to do that.
Key Insight
There is no current successful localization program without the right technology stack. In an industry in constant development in which demand grows at a rate that is inversely proportional to go-to-market times, technology is critical to your success. Being able to meet your global strategy goals and objectives whilst maintaining quality, driving up customer satisfaction and saving time and money are the factors that underpin the success of your localization program.
2. What Are The Steps To Consider Before Exploring The Technology Market?
Whilst this may seem obvious, the first thing you need to do when you are about to explore the localization technology market is ask yourself two very simple questions: "Why are we localizing?" and "What is my localization strategy?". Having a clear answer to these questions will not only help you solve many issues down the line but also make the right choices right now. So, instead of looking outward to find your answers, we recommend that you look inward first: understand your requirements, your strategy, your goals and your available resources.
According to localization specialist and Xpert at XTM International, John Weisgerber "We have yet to see an enterprise's localization program which has reduced its output size scale as they have moved forward. The continual-growth paradigm has driven the need for enterprises to find smart ways to continue to grow in scale without a linear growth in costs, and you need the right technology to support that."
Purchasing localization technology requires investment from companies, and the lack of internal awareness of the benefits of localization can prove to be a stumbling block in order to obtain that investment. It can be hard to justify the cost of any piece of technology if we don't have a clear idea of how to quantify or calculate the value that it provides. Since localization is not a revenue driver but rather a revenue enabler, Nimdzi lists which metrics resonate the most to company management to showcase the value of localization:
Localization cost metrics
Engagement metrics
Customer experience metrics
Luckily, there is plenty of updated research data available out there to make your case with these metrics. For example, CSA Research conducted a survey which concluded that 55% of global consumers would only buy from websites that are in their language; and that 87% of customers from non-English speaking countries would not buy from a website that was only in English. Furthermore, a survey conducted by Harvard Business Review revealed that 72% of consumers are more likely to buy a product described in their own language and that 56% of them say that being able to get information in their own language is more important than the product's price.
55% of global consumers would only buy from websites that are in their language. CSA Research

87% of customers from non-English speaking countries would not buy from a website that was only in English. CSA Research

72% of consumers are more likely to buy a product described in their own language. Harvard Business Review

56% of consumers say that being able to get information in their own language is more important than the product's price. Harvard Business Review
Building a business case so that your company's stakeholders buy into your program is the best way to ensure that you can have their backing in securing the resources your program needs when the time comes to explore the technology market.
Key Insight
A top tip in the localization industry is to never stop reviewing and reassessing your program and everything related to it, from its tools to its supply chain and its processes. But in most cases we see that this only happens when things start to go wrong. Stagnation is one of the biggest dangers out there in terms of performance for a localization program, which is why rain or shine, you need to constantly reevaluate everything about your program on a regular basis, even if it's performing well.
3. What Localization-technology Options Should We Look Out For On The Market?
The evolution of localization has gone hand in hand with the evolution of technology, and it's impossible to understand the former without the latter. Newer technologies have optimized the localization process, automating workflows and drastically reducing time frames. However, when you explore the technology market, it's important to understand what each technological solution can do, who it caters to and its limitations.
When you explore all the different options available on the market you will need to take the following compatibility features into consideration:
Deployment model (cloud-based, desktop-based)
Supported file formats
Features (MT, context, terminology, QA, connectivity, etc.)
Workflows and collaboration options
Pricing
Most localization technology today is available in the cloud—in other words, accessible from anywhere in the world with an internet connection. The benefit of cloud-based technology is that, unlike desktop-based installable software, you are not restricted to a single device or to an individual license per user, giving you greater flexibility on how you deploy and use it. It also has other benefits such as not having to worry about manually triggering software updates, backing up data or offline communication, since everyone involved in the end-to-end localization process can communicate on a single platform.
You also have to make sure that the technology you've chosen supports the file formats you will be working with. Believe it or not, not all localization technology solutions support all formats, so It's important that your solution works for all the formats you will require, not just a few. For this there are comparison sites which can make your investigative work a lot easier.
Cover the basics first

In terms of its features, it's easy to fall for the eye candy, but the reality is that you need to make sure that the technology is underpinned by the basic and most necessary feature blocks. Check that it has a wide range of public machine translations available, that its terminology and QA features are fully customizable to your needs and that it offers connectivity to your CMS or content repository for a more seamless, automated localization process. Last but not least, if it provides in-context visualization and smart ways to manage string lengths, you will be able to save a lot of time down the line. Why? Words have different lengths depending on the language, so localizing a specific word or sentence without visual context can ruin your page design. For example, the word 'volume' has seven letters in English, but it has fifteen in Finnish, äänenvoimakkuus. Having in-context visualization will allow you to make sure your page design stays sharp.
Having customizable workflows will give you the flexibility you need to adapt your requirements for each language. For example, some languages might require additional workflow steps to others (e.g., extra review steps for design, QA, etc.). Being able to customize your workflow means that you can have the end-to-end localization process on one single platform, without having to communicate externally. Furthermore, if your solution allows everyone involved to communicate directly in it, you will save valuable time that would otherwise be wasted communicating externally.
Lastly, pricing is important since you will want your technology to not just meet your requirements and grow with you but to also not to have any hidden costs that can affect your budget or delay you in any way. Make sure you opt for a solution that does not have a word cap on the pricing so that you don't have to start paying more if you decide to increase your output volume or expand to new markets in the future.
Having a scalable solution that allows you to adjust the number of users, means that you will be paying just for what you need. Your localization technology is an ecosystem that should be as transparent as possible, and it should offer you the flexibility to adjust the pricing to your needs and not surprise you with added costs for features you don't need.
Key Insight
When you explore all the localization technology options available on the market, make sure they're capable of doing what you need them to do rather than choosing a solution blinded by eye candy. Do your due diligence on the industry trends to make sure you cover the basics—you can always build on that. It's not enough that your technology stack covers your needs today— you need it for tomorrow as well, so ensure it has the capacity to evolve with your strategy and goals.
4. What Are The Benefits of Choosing a Translation Management System?
As mentioned above, you need to have a technology stack which is aligned with your strategy and goals while still meeting all your needs and requirements. A translation management system with an integrated CAT tool provides you with a series of benefits that no other localization technology can provide all together at the same time. These include:
CONSISTENCY

From a brand perspective, your image is everything. Localizing your content into many different languages means that your brand tone and voice are at risk if it's not done properly and, by extent, so is your brand as a whole. Translation management systems (TMS) incorporate translation memories, glossaries, style guides and quality-assurance checks which ensure translation consistency and thus preserve your brand's image and tone of voice in all markets.
CONNECTIVITY

One of the great benefits of having a TMS is that it can allow you to localize content directly from your content system via connectors. With a connector, your content is sent directly to your TMS and then sent back readily localized, eliminating any manual steps in the process thanks to its automated workflow. Having this feature not only saves you time (and money) but it also allows you to have visual context of what the localized versions look like before they are published, and as a result prevent any design mishaps which may damage your brand's image.
SCALABILITY
As mentioned above, localization demands are in constant growth, which is why it's crucial that you have a technology that can mature with you. A scalable TMS ensures that your technology does not limit your global content strategy's expansion. For example, if your strategy is to expand to 10 new markets and 12 new languages in the following year, it's key that you have a technology already in place which can seamlessly adjust to those requirements. Otherwise, you may have to switch to another solution to accommodate these goals, and technological migration not only comes at a great financial cost but will also have a huge impact on your processes and, ultimately, your go-to-market goals.
COST-EFFICIENCY

A TMS includes all of the features that you need for your localization program in a single solution. This means that its efficiency is unparalleled compared to the other solutions on the market. Having the whole localization process centralized on a single platform means that issues can get resolved more quickly and you accelerate your time-to-market. Furthermore, a TMS can provide you with valuable analytics and data that you can then use to identify improvement or cost-reduction opportunities and detailed reports on your KPIs.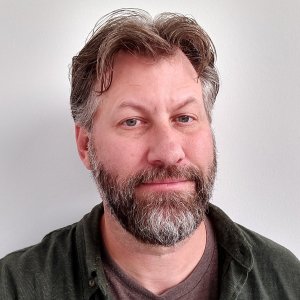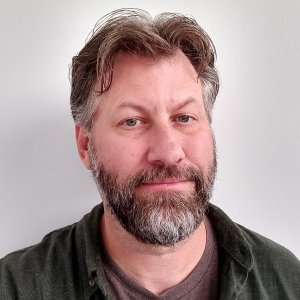 Lesser tools will probably not be able to meet your demands, whether they are your current ones or those you will use in the future, since growth is always something that's around the corner. Changing your localization technology can result in a series of issues that may impact your strategy and goals, so making the right choice of technology at the first attempt is vital."
John Weisgerber
Xpert at XTM International
Key Insight
A TMS has all the features you need from a technological perspective to run a localization program and the ability to adjust to your growth as needed. Its centralized assets ensure consistency for your brand and its ability to work as a cloud-based system means it can be accessed anywhere, anytime.
5. How Does The Decision To Adopt a Certain Technological Solution Impact The Program's Success?
Choosing the right or wrong technological solution is one of the main factors that will determine your program's success. You need to ask yourself how well the technology you've selected meets your requirements and future goals and whether it still has capacity for more and grows with you when the time comes.
Translation management systems are in constant evolution, so having one which can support the latest technology means that you too will be able to leverage and benefit from it, and as a result optimize your processes. For example, most TMSs have machine translation (MT) but not all of them support novel features such as the Neural Fuzzy Augmented model (NFA). In short, NFA "repairs" high fuzzy matches by analyzing your previous translations and turns them into 100% matches, meaning that no human intervention is required. This not only streamlines the process but also reduces localization spend.
A manufacturing company based in the United States used its TMS as a basis on which to leverage the latest technologies, such as NFA, and its Content Systems Administrator pointed out that "With the release of NFA […] we were able to harness the very best of both machine translation and human editing for outstanding cost efficiency", to the tune of reducing human efforts by an impressive 31%. For reasons like this, it's important to see not just what your technology can do for you today, but also if it's a technology that has shown that it's able to keep up with the latest industry trends. If it has, you will be able to benefit from it directly.
We see new features appear on a regular basis in the localization technology. If your technology provider is not just active, engaged and invested in innovation, but also acts as a partner by walking side by side with you through your localization-technology journey, this will add a lot of value to your program. Having a provider like this on board, with their guidance and ability to provide you with cutting-edge localization technology, as well as the knowledge to support it, will give your program an excellent chance of succeeding.
Key Insight
It's vital that you choose the right technology for your program, one which is aligned with your goals and covers all your needs. However, bear in mind that localization, like technology, evolves, and that it will greatly benefit your program if your technology provider not just provides you with cutting-edge technology that meets all your needs but also guides you through the process, being there to support you when you need it.
Understanding that you need a technology stack that can cater to your current and future needs is the first part of your localization journey. Perhaps more important is realizing that technology is not just another part of your program but an integral component in the path to achieving your localization goals. Choosing one that can meet your current and future requirements and centralize all of your activity and assets will help you optimize your processes and the program's cost-efficiency, two long-term approaches that will help you sustain your localization program's success.