Translation project management on the go
Experience flexible and efficient translation management on the fly. Easily create, monitor, and manage your translation projects from your tablet or smartphone. Manage projects more easily and effectively thanks to XTM Mobile's sleek, intuitive interface. Download the XTM Mobile app to find projects and allocate jobs wherever you are.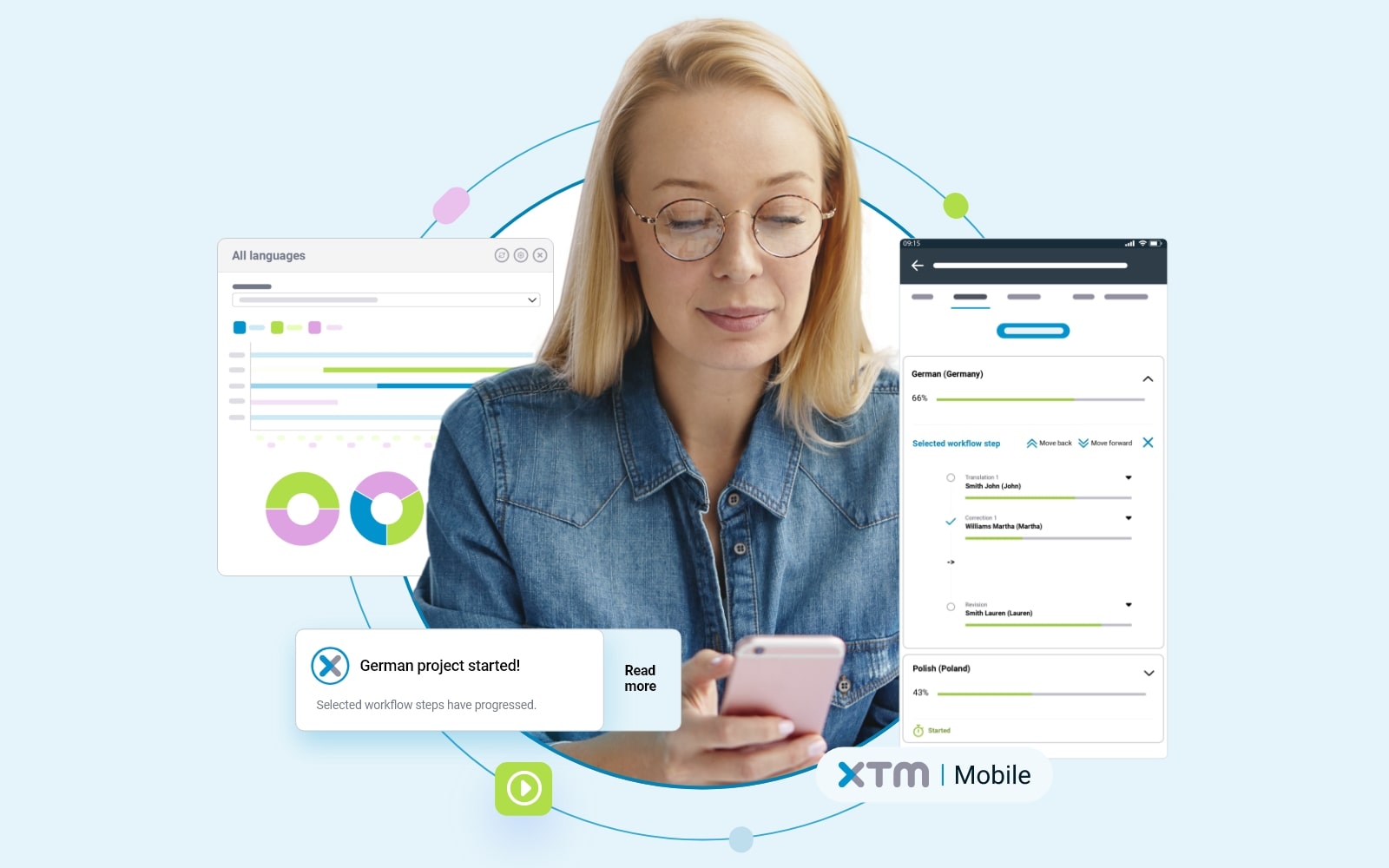 Stay in control of the localization process, perform actions on the go and make sure projects are delivered on time.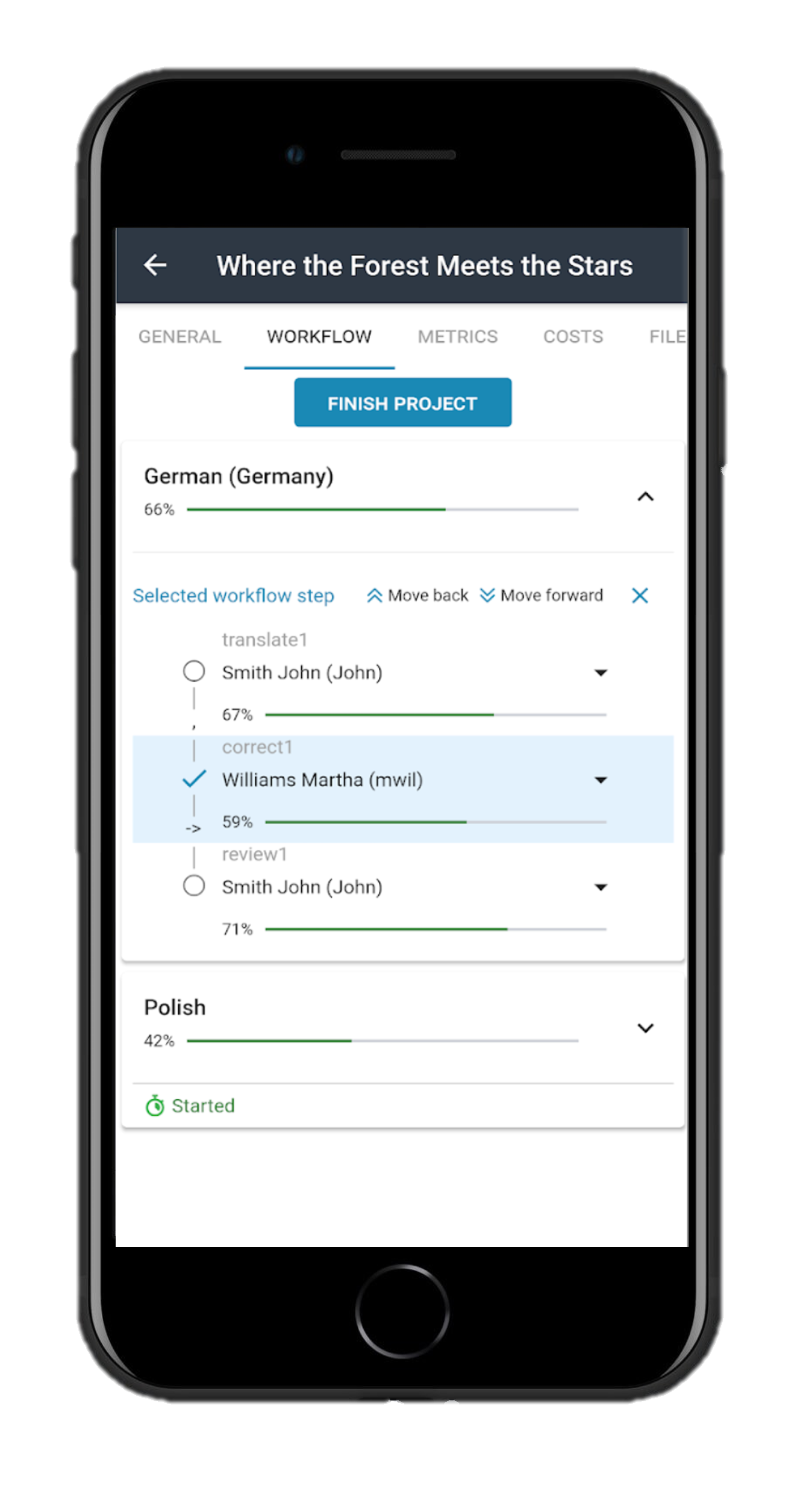 Simple and effective project management: Oversee and update project information on the go with quick access to project details and settings.

Smart filters: Apply filters that will enable you to view only the projects you are interested in, such as those reaching their due date, so you can save time searching, and enhance productivity with targeted visibility.

Efficient communication: As the XTM mobile app runs on smartphones, users can not only view the software, but also communicate easily with other project stakeholders.

Secure: The XTM Mobile app allows you to use a PIN code or fingerprint authentication to log in.

Finance management: Easily generate project costs and send Purchase Orders.

Stay in control: manage source files and move workflows forward or backward.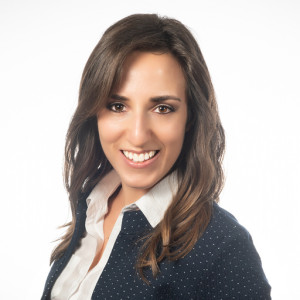 XTM Mobile is an app that efficiently enables project managers to always have access to their projects and manage them on the go without the use of a laptop or a computer, no matter where they are in the world."
Sara Basile
Product Director
Ready to take control of your localization projects when on the move?