XTM at Game Quality Forum Global 2019
XTM is proud to be the sponsor of Game Quality Forum Global 2019, the industry event fully dedicated to gaming and all areas of the quality lifecycle, running the gamut from development, through release to live support. This conference is taking place from the 25th to 27th of June in Amsterdam, Netherlands.
Why you shouldn't miss Game Quality Forum Global 2019
The event gathers best-of-breed speakers from the biggest gaming companies on the market including Electronic Arts, Ubisoft, SEGA, to mention just a few. Over 40 Game Quality specialists from various departments such as QA, Localization and Community Management/Player Support will be touching upon subjects such as automation, machine learning, and service quality measurement. Check out the full lineup of speakers on the GQF Global website.
Meet the XTM team at the conference
At this conference you can schedule a meeting with one of our representatives – Tobias Neumann, or Victoria Aliieva. Visit the XTM International booth and talk to our representatives to see how XTM can help make your game localization more agile and cost effective. You will also have a chance to see the new XTM Workbench, the redeveloped translator environment, scheduled for release in the early July.
Tobias Neumann
Business Development Director
tneumann@xtm-intl.com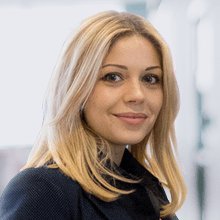 Victoria Aliieva
Business Development Manager
valiieva@xtm-intl.com
XTM Cloud, the game-changing translation management system, at Game Quality Forum Global 2019
With a range of features developed specifically for the gaming industry, XTM proves to be the best translation management system on the market both for start-ups and established game developers. Localization teams in gaming companies will benefit from the contextual WYSIWYG translation, images, target length control and superior matching mechanism for more agile, continuous localization of their games.
Join XTM International at Game Quality Forum Global 2019
XTM language and technology experts will show you how the world's leading cloud-based enterprise translation management system can unravel the complexities of game localization in your company. With XTM Cloud, you are able to localize in-game content, marketing communications and websites while having total control over assets, quality, budgets, suppliers, and deadlines. Try XTM Cloud and release games in multiple languages in a smooth and agile way!