Innovation, AI and technology triggers – XTM International at LocWorldWide43
LocWorldWide43, the latest LocWorld conference is packed full of insightful sessions, speaking to the theme of "global users and how to engage them". XTM International is once again happy to join and support this event, we will be involved in three thought leadership sessions and have a virtual booth at LocWorldWide. We will be participating in the innovation platform (the PIC), leading a panel discussion on technology triggers and talking about a new breed of Natural Language Processing (NLP) AI technology.
Innovate – what else?
The final round of the Process Innovation Challenge (PIC) is taking place on January 27th at 2:30 pm PST. Innovators will pitch their ideas to the PIC audience and experts and have a chance to become the Process Innovator of the year, the principal innovation accolade in the industry. Dave Ruane (Digital Content and Partnership Manager) will be there as master of ceremonies for the PIC. One of our own innovators, Dr. Rafał Jaworski (Linguistic AI Expert) will be taking part as an innovator and will talk about a new AI-driven technology – Computer Aided Review and how it supports and augments the language review process.
Innovation is more important than ever in this new virtual world. For this, the 9th version of the Process Innovation Challenge, we again have had a large influx of varied innovative ideas across the map, covering themes such as MT, Workflow, AI, Audio, and the speed of global content generation.
Triggers for technology decision making
The past year has shown us that being able to perform business virtually is a now must-have for companies. To do this effectively enabling technology stacks have to be in place. XTM International is moderating a panel on technology deployment and how it relates to global user experience. Rocío Gray (Crown Equipment Corporation), Pascale Ruimy (Gap Inc.), and Yasmin Vanya (Sony Interactive Entertainment) will share their thoughts and experience on how they managed technology deployment in their companies. They will discuss the key ingredients of the decision-making process – how to listen to end-users and stakeholders, and how to ensure a holistic approach to achieve long term gains from deploying technology (in particular language technology).
Next-generation AI – a must-have in your technology stack
Dr. Rafał Jaworski (Linguistic AI Expert) will show a new NLP AI technology called Inter-language Vector Space (ILVS) which he developed along with the XTM AI team. Rafał will explain how this works, and what practical implications it has for the language industry. He argues that linguistic AI now is moving beyond machine translation, and will show how ILVS can perform almost 'magical' language analysis, built with smart AI algorithms using massive data repositories.
Artificial Intelligence has been changing the language industry for more than 10 years now. Machine translation, automatic post-editing and process automation are commonly deployed technologies and in many cases companies (including LSPs) are already on the second, third or fourth generation of MT.
XTM speaking at LocWorldWide43
1. Triggers for Technology Decision Making – Listening, Learning and Managing Global Scope
When: January 28 at 9:45-10:30 am
Moderator: Dave Ruane
Participants: Rocío Gray (Crown Equipment Corporation), Pascale Ruimy (Gap Inc.) and Yasmin Vanya (Sony Interactive Entertainment)
2. Inter-Language Vector Space: An AI-driven approach to replace electronic dictionaries
When: January 27th, 1:30 – 2:00 pm
Presenter: Dr. Rafał Jaworski
3. Process Innovation Challenge #9
When: January 28, 9:30-10:15am
Moderator: Dave Ruane
Participants: PIC innovators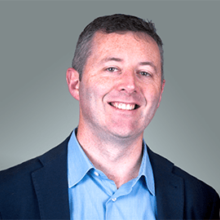 Dave Ruane
Digital Content and Partnership Manager
druane@xtm-intl.com
Rafal Jaworski
Linguistic AI Expert
rjaworski@xtm-intl.com
Come meet the XTM International team at LocWorldwide43
XTM International will also have a virtual booth in the Solutions Square where you can drop by and chat with one of our team members. Although we miss face-to-face conversations, we would like to share a virtual coffee with you and talk about industry trends, technology needs, and business plans for 2021.
David Webb (Business Development Director) will be present at the event. Asked about his past experiences with LocWorld, he said: "I've been attending LocWorld events for over a decade now and the transition to virtual has been challenging for us all. Nothing beats meeting face to face with industry peers. LocWorld is, of course, the annual event the industry looks forward to, with a host of interesting sessions including PIC, and the opportunity to meet old colleagues, connections as well as new faces."
Make sure you register to LocWorldWide43. See you there!