XTM International attends Game Global
Game Global is an open and collaborative event where stakeholders from the gaming industry get together to share insights and best practices on video game localization. The event focuses on three core areas; game localization, localization testing, and functional testing. This edition of Game Global will be held virtually on the 9 and 10th of June and will offer presentations, round tables, and panels on the trending topics in the video game space.
XTM International speaking at Game Global
Dominick Kelly (Client Solutions Director – EMEA) and Audrey Lepage (Bigpoint GmbH) will talk about continuous localization and QA using the GIT version-control system. They will discuss the common challenges which can occur with continuous delivery workflows, and show how connected technology plays a key role.
"I have been a great fan of Game Global events. In the upcoming virtual event I'll join Audrey Lepage from Bigpoint GmbH and share my perspective on continuous localization and QA. The audience will learn how to optimize both processes using GIT, and how the connected language technology ecosystem can make a huge difference. The aim of this session is to show how game localizers can benefit from adopting continuous delivery (CD) and release games in an efficient and predictable manner. Plenty of real-life scenarios, practical advice and solutions await!", said Dominick Kelly.
Register for the event now and get first-hand insights from the leading experts in the industry!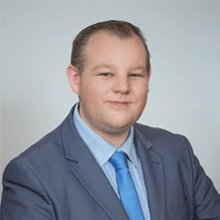 Dominick Kelly
Client Solutions Director
dkelly@xtm-intl.com
Up your localization game with XTM Cloud
As XTM Cloud was designed with the gaming industry in mind, it is a clear choice for game developers and publishers. Our enterprise translation management system meets the complex requirements of gaming localization specialists with functionality like contextual WYSIWYG previews, efficient ID-based matching, and target length control. Find out how XTM Cloud can help you localize in-game content on time, on budget, in an agile way.
Start your XTM Cloud free trial now!