XTM launches Create your Path
XTM has launched Create Your Path, a brand-new learning experience designed for all users of XTM Cloud. Create a selection of training material on the topics of your choice and at the right level to help you master XTM Cloud, the leading enterprise-class translation management system.
3 steps to personalized learning with XTM
With Create Your Path, you're only 3 steps away from a fully personalized learning experience. First, choose your role from the dropdown (Admin, Enterprise, Linguist, Localization Manager, LSP, Project Manager), set the difficulty level (one, two or three stars) and then, choose your area of interest (Connectors, Integrations, General, Translation Workbench, Translation Memory, Terminology, Users and Customers, Configuration). Create Your Path also lets you return to your selection of videos to view them at anytime.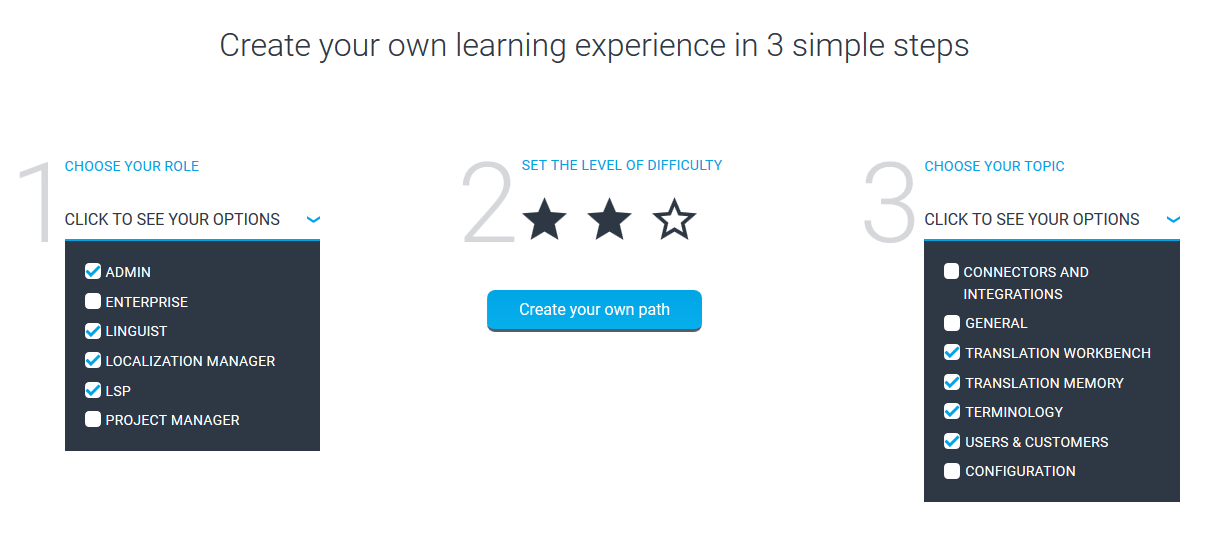 Learn by your rules with XTM videos
The idea behind Create Your Path is to provide users with learning material customized to their needs and skill set. There are no time constraints, no deadlines or assignments, so you have the freedom to progress at your own pace. Now you can have total control over your learning process and discover XTM Cloud anytime, anywhere.
"Tell me, I'll forget. Show me, I'll remember"
Visuals engage the viewer and make the information more appealing. And here's where XTM live sessions come into play. Whatever your area of interest, Create Your Path provides you with an array of user-friendly tutorials categorized into topics.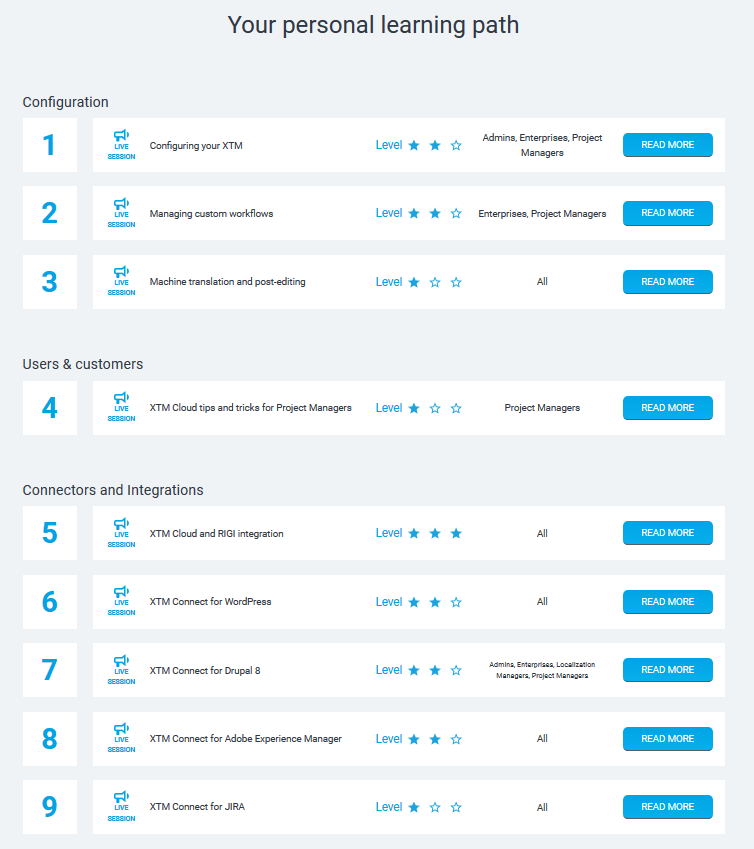 To begin your personalized learning journey, go to Create Your Path page.